The desert night seemed imperious and bright. There was some serious speed out there. The fans? To the edge of their seats. One moment it was Raikkonen on top, the other, Vettel. You didn't know what was happening. You weren't sure which of the Ferrari drivers would be on top of the speed charts by the conclusion of the night run.
Then finally, in the dying moments of Q3- the ultimate qualifying session- car number 5 crossed the finishing line with the clock pointing to a blisteringly quick 1:27:958. The finger, had been wagged, finally.
Vettel reigns supreme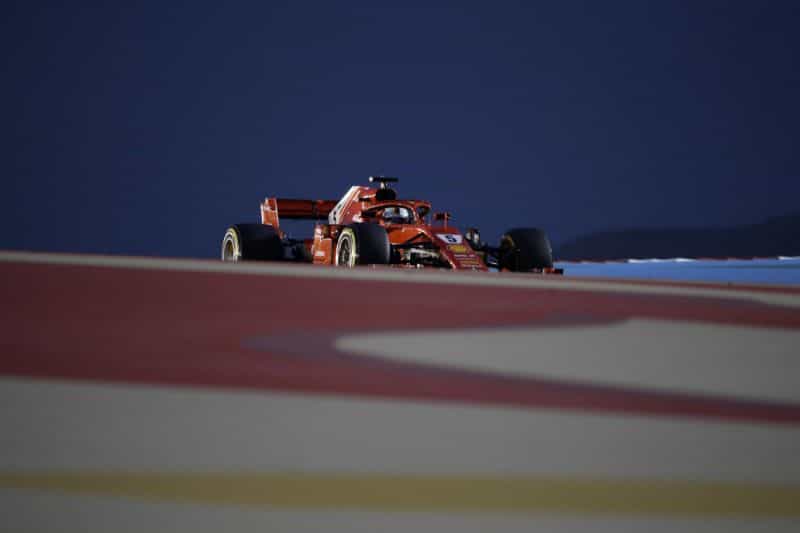 However, thankfully for Ferrari, the math remained relatively simple. Ferrari vs Ferrari and a Ferrari was destined to win. The only saving grace apparently placating the woes of Mercedes' fans was Bottas securing a P3.
That's the best a Merc driver could manage on a typical fiery Ferrari-suitable circuit where now signs of a familiar 2017 triumph seem certain to reoccur. Not that Raikkonen would mind one bit. It's a P2 and a front row start at the end of the day. Not that despite saying on his eventual finish, a mili-second shy of Vettel "far from ideal thanks to traffic" would actually mean him dreading his effort.
Kimi follows
But even as Kimi remains coldly astray from his own brilliance- perhaps you ought to call it that way, since he was on top of speed traps for majority of Saturday- it might mean a lot for his fans. Not in the 15 years of his F1 career has he ever begun a race from the front row.
Tomorrow as he begins his Bahrain challenge, he wouldn't mind staring directly at the tail of his teammates SF-71H. But what would most matter to Merc guys is what they eventually manage. Not an everyday sight to spot usual pole-grabber Hamilton begin his challenge from a 5-place penalty, thanks to an unscheduled gearbox change, which means his P4 during Q3 would see him start the race from ninth.'
Pressure on Mercedes?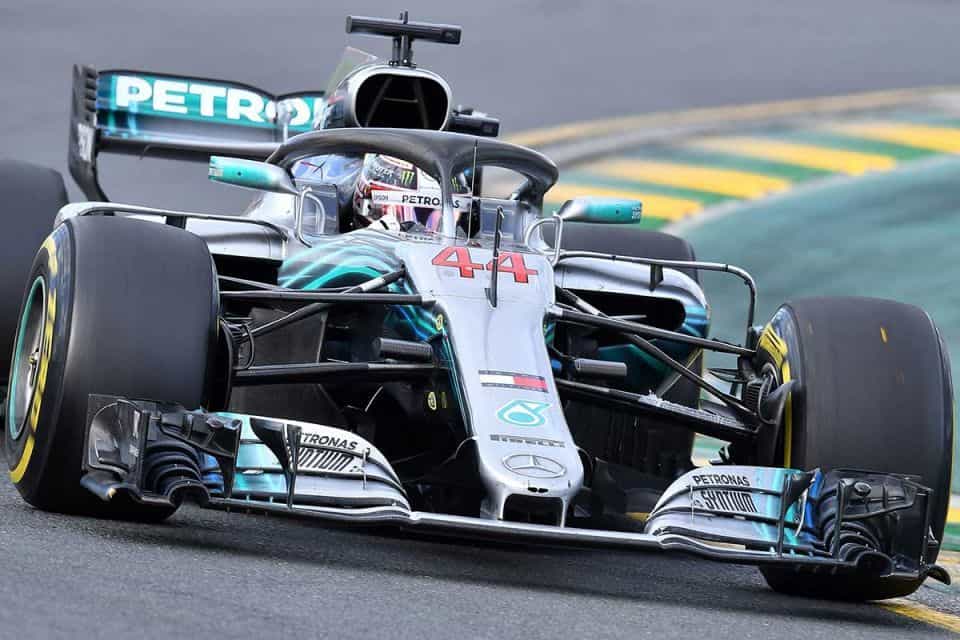 A lot of pressure, in that case, would eventually boil down to how well does Valtteri Bottas manage his run. He may look a lowly P3 for now, but it's a hell lot better than what close rivals Red Bull may be feeling out there.
But that said, it ought to be asked how well does Sebastian Vettel feel right now? Rather, whether the German driver believes a bit in clairvoyance? Could he have imagined any better way to begin his 2018 Bahrain Grand Prix than affording himself a pole in what is slated to be his 200th grand prix start?
For drivers out there who are currently back-markers, a pole on any given day, would mean a major victory, rather half the grand prix won. But for Sebastian Vettel, who secured his third pole at Sakhir, it was another day at office.
And maybe you felt that his team were more pumped than Vettel; who by his own expressive and candid standards was a little restrained. By the admission of the Ferrari crew- who seemed pumped in declaring Vettel's fiery final run effort to be a lion-lap- it seems on April 8, it may just be a Ferrari-day here in the heat of the desert.
But before that, it needs to be seen who can handle the following better:
The tricky middle sector: Marked by two slow corners and two extended straits, it seemly belongs to the Ferrari's advantage. Can other cars pick up the pace a little bit and put more pressure on the likes of Raikkonen and Bottas, the former doing considerably better here than all in running?
What will be the tyre strategy for a racing circuit that puts excessive pressure on tyres and heavy breaking, owing particularly to hot track temperatures.
It goes without saying that a one or at the max, two stop strategy would define the course of the key battles at front. Should Raikkonen be put to pit first, what will be Merc's call? At the 2018 Bahrain Grand Prix they sadly have one of their two drivers aiming for the shot at the podium.
But despite the result, it suffices to say that Sunday's race will be one cracker of a racing fest. Stay tuned for 2018 Bahrain Grand Prix.