Some saw it thrilling, some found it rather desolate, and perhaps others weren't expecting such a surprising turnaround. The Silver Arrows didn't take the top step of the podium. That alone was pitiable for Mercedes fans and their hurt is justified.
It's not always that the home of the Silver Arrows lacks in any silvery touch. Though on this occasion, Ferrari painted it bloodshot red, with both drivers on the podium, one among them clinching an emphatic 51st Grand Prix victory.
There was no dearth of twists and turns in the 2018 British Grand Prix, aced by Sebastian Vettel, ahead of local-favourite Lewis Hamilton. Teammate Kimi Raikkonen took the third spot to complete the top three. Valtteri Bottas, struggling again in the closing stages was passed by the second and third-placed drivers but somehow managed to keep Red Bull's Daniel Ricciardo at bay, the Australian finishing in fifth.
52 laps, punctuated by 18 tricky corners, even as Silverstone forgave drivers being not so hard on braking, the deployment of the Virtual Safety Car, on two separate occasions, inside an interval of barely a few minutes brought stoppage to speed and wheel-to-wheel driving.
With under 10 laps to go, the final run of Silverstone ensured fans and drivers had a real race on hands.
There was little irony to have the world's fastest cars engage in a topsy-turvy speed fest as if it were a war out there, the track formerly being home to a British airfield used during the volatile events of the Second World War.
That being told, what were the key highlights of the 2018 British Grand Prix?
Raikkonen clips Hamilton in Turn Two
Polarised emotions were on display at the conclusion of the British Grand Prix, where previously, Hamiton's secured 5 wins, including a consecutive quartet since 2014.
There were smiles and cheer for the blokes in red, but not so much though for the Mercedes.
This time, however, it wasn't hard to sense disconsolation on Hamilton's face, despite fighting back for a brave second.
Here's why Hamilton whined. Inside the opening lap at Turn Two, a stiff right-hander, Raikkonen, locked up a wheel under braking and clipped Saturday's pole-sitter. This left Lewis spin round the track, falling way behind at the back. From there on, Hamilton would have to fight for places and incredibly so, the famous hero of Silverstone would be inside the top ten within the next five laps.
While Hamilton would go on the secure a brilliant second- modest by his standards- Raikkonen had to endure a 10-second stop-go penalty for causing the opening lap skirmish.
This, in itself, was the biggest talking point from the 2018 British Grand Prix, a race as defined by the Ferrari triumph as embittered by the racing incident.
Unlucky Max Verstappen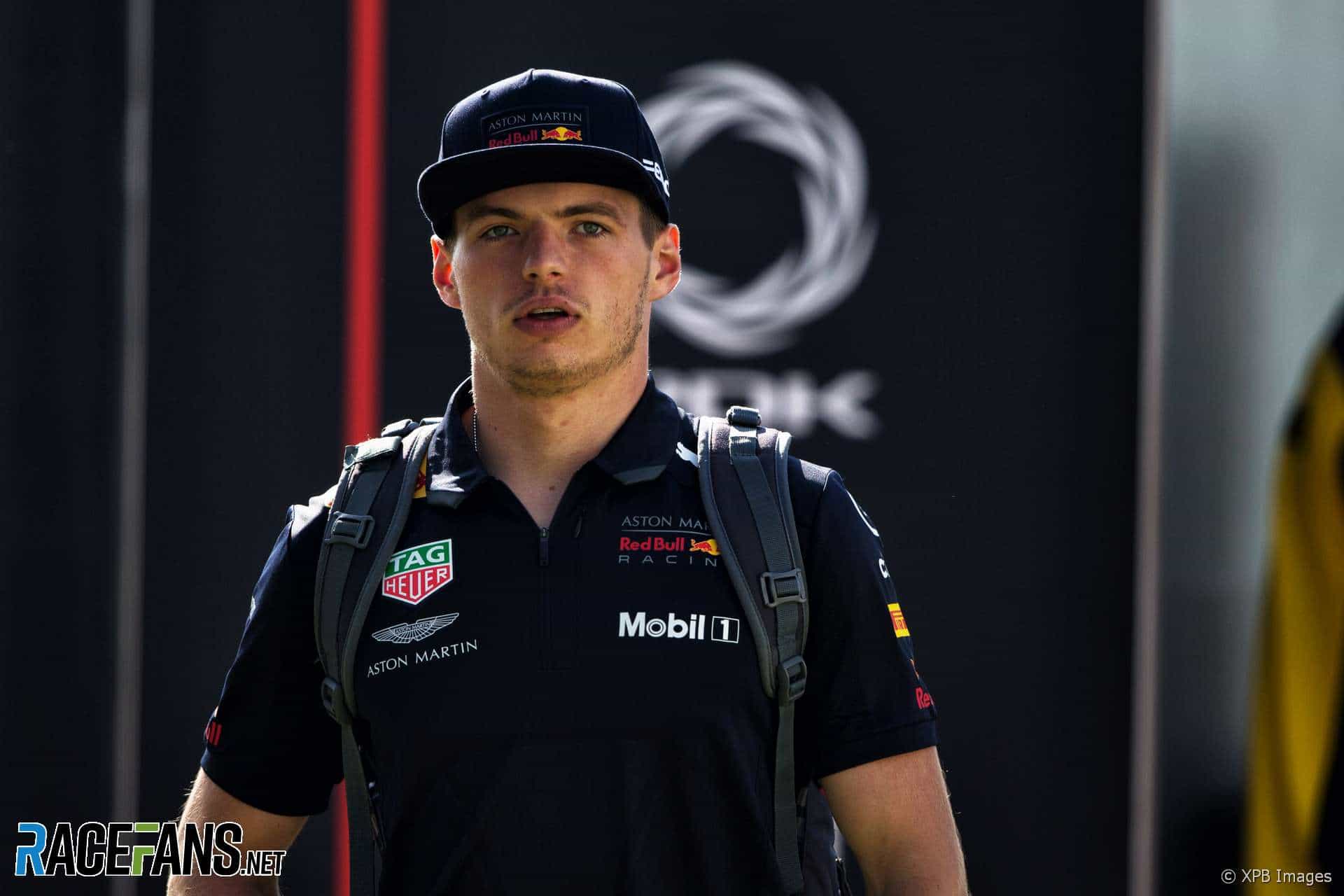 Not always is a mercurial talent mocked by the same intensity as he's celebrated. But not everyone is Max Verstappen, after all. The famous Dutch driver, who'd been mocked for being involved in a series of reckless manoeuvres in the opening races had emerged better of his own follies where the recent Grands Prix stood.
Clinching a fighting third at Canada, finishing second at France and going on to win at Austria- we were seeing a new, improved "Crashstappen." Max was expected to finish strong at the British Grand Prix, until it all began falling apart in the fighting stages in the run to the checkered flag.
Facing a major power deficit, which ultimately ruined Max's race, the Dutchman had no option but to retire. In so doing, it put an end to his consistent scoring spree since the Chinese Grand Prix.
When will Grosjean stop crashing?
Is it even the same Romain Grosjean we saw during those impressive Lotus years?
It makes for a rather strange sight to see Grosjean crashing out in nearly every single race today, a driver who, along with Kimi Raikkonen, put his former car, Lotus, on 10 podium finishes during a formidable run with the Enstone-based outfit.
This, indeed, has been the year of crashes for the Frenchman. Not only has the Haas driver suffered the ignominy of opening his account in only Round 8, Austria, where he finished 4th, he's also suffered 3 mechanical DNFs so far.
Far from an ideal season, what can Grosjean possibly do to improve in the remaining 10 races?
Fernando has still got the fight in him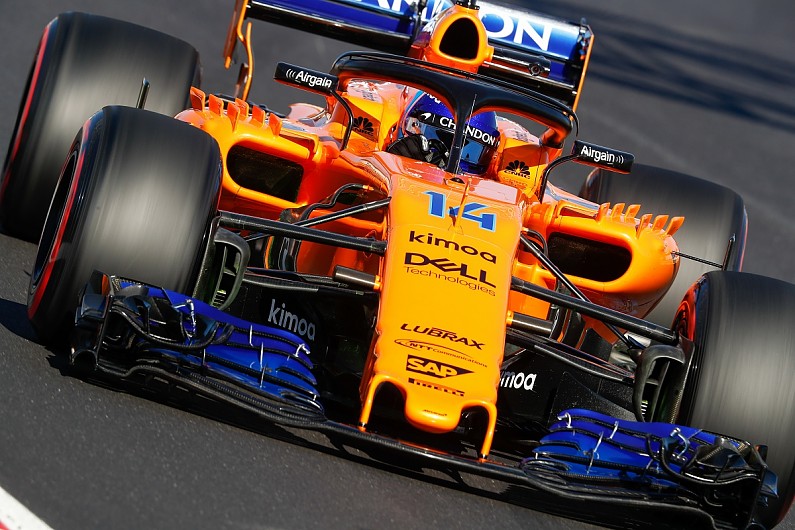 With 10 races done and dusted, it's been a year of mixed emotions for the legendary Spaniard. If you were to understand just how well has 2018 served Fernando, then it'll help to remember that the greatest moment for the double-world champion has come out of Formula 1.
When Alonso won the famous Le Mans, in his maiden effort, he made headlines, but outside the realm of F1 racing. Coming back, however, the Spaniard started well, finishing fifth at Australia. This would be followed by an impressive hat-trick of P7 finishes collected at Bahrain, China and, Azerbaijan respectively.
Starting from Spain, however, Alonso's car began dipping in form. At Catalunya, he collected a P8, which would be followed by 3 DNFs in Monaco and Canada, before the McLaren driver would jump into an impressive eighth at Le Castellet.
At the 2018 British Grand Prix, Alonso demonstrated the characteristic grit again. In passing the visibly quicker Haas of Magnussen around the final corners, batting the Dane since Stowe, hitting the apex hard and finally clinching a battling eighth, Alonso emerged with vital 4 points. Once again, he'd outscore Vandoorne. Hardly a surprise, right?
The Iceman's consistent run in recent times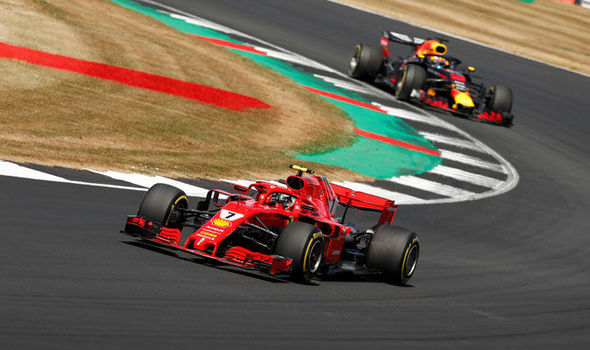 In settling for a third, not before making two stellar moves on Verstappen and, later, on Bottas struggling from tyre-wear, Raikkonen clinched his sixth podium in ten races.
If you consider his 2017 form, where he grabbed 7 podiums, Kimi's 2018 performance boasts of massive improvement underlined by great speed.
But the Raikkonen fan-army has to contend with its share of critics.
Clearly the most polarised drivers of the lot, Kimi Raikkonen secured another vital podium finish at Silverstone. But it came at the backdrop of the Finn being booed by the home crowd of Lewis Hamilton, clearly displeased with the former world champion responsible for the Lap 1 onslaught on their hero.
But even owning up to the unwanted episode, having served a 10-second stop go penalty, how much more should Raikkonen be loathed? The events at Silverstone undermined what was another twin podium shot clinched by Ferrari, their second since Austria.