While the action at the front of the grid seems ever so etched in Mercedes' favour, it can't be denied that one man holds the key credit for it. It's that man from Finland. And guess what? All that Valtteri Bottas is doing this season would make even the most laconic observer of Formula 1 break into a spell of compliments and adjectives.
Quite literally nowhere last season, despite setting 7 fastest laps in 21 Grands Prix that year- a feat that deserves to be lauded- Valtteri Bottas who had, until a few months ago confessed as having had the 'worst season' of his F1 run (referring to 2018) has emerged right at front of the grid this year.
He was the main man at Azerbaijan's Grand Prix at Baku. And it seems that if all goes well- provided the Finn controls the proceedings from the word go at Spain- having already claimed pole, that may be the case again at Barcelona.
To that end, Valtteri Bottas didn't just score a lovely pole position at Barcelona, a track that tests the true worth and sturdiness of the tyres but he went an extra yard or two as he broke the lap record here.
Setting a blistering quick 1:15:406, something that was both perhaps unprecedented and unaccomplished in the past, the Mercedes driver, it could be said, has given Lewis Hamilton a thing or two to prove, or think about.
What was implicit in Bottas' stunning drive to pole here at Spain was the fact that he silently, minus any words or any cleverly-manipulated intent hit back at the 2019 defending champion, who before entering Spain had issued the Finn a warning.
That he would not give anything as even an inch or come any easy at Bottas is what Lewis was known to have said. And on Sunday's much anticipated, it's his teammate who's fired the opening salvo.
In so doing, Valtteri Bottas clinched his first pole at Spain and his ninth overall in Formula 1. He has, therefore, denied someone like a Lewis Hamilton- a three-time-winner- here at Spain, a start from the very front of the grid.
Just how often does something like that happen and just how many of the 19 men on the grid have done something so regularly as what Bottas has accomplished?
Even as only 4 Grands Prix from the 21 have been completed thus far, what's impressive is that the Finn has denied arguably, the greatest driver on the current grid a pole position on 2 occasions in 4 attempts.
Not too bad for someone who was rather cheaply labelled as being Hamilton's "wingman", right?
What's more?
At a time where it had begun to seem, at least until 2018, that the dominant rivalry of modern F1 was just about the gala Hamilton vs Vettel show, Bottas' strong resurgence has compelled the sport to re-examine its narrative.
Has it not?
That F1 is no longer just about the prevalence of "Hammertime" but also about the precision of a rising Finn augurs well for multiple reasons, beginning with the fact that a healthy intra-team rivalry instead of there being bitter enmity- as seen during the infamous Rosberg versus Lewis saga- holds Mercedes in a good stead.
Apart from the fact that it affords Mercedes the headlines in an era where, quite frankly, they've simply taken the Fizz out of Ferrari, forces like Bottas are doing their bit to write a new narrative that finds them being the antithesis of the sport's most famous racing marquee, if not the greatest.
Moreover, the leader of the driver standings has provided Mercedes a thought to juggle with. It's the sort of undercurrent that will most likely compel Toto Wolff and those who call the shots at the Silver Arrows to reconsider the future of the man who seems to be driving with a golden touch.
So a win at Spain, third for Valtteri- should it happen- this season, will do more than give him a mental edge over his rival. It, in some ways, may also motivate Hamilton's great challenger of the 2017 and 2018 seasons- Vettel- to understand that beating the five-time title winner isn't some Mission Impossible after all.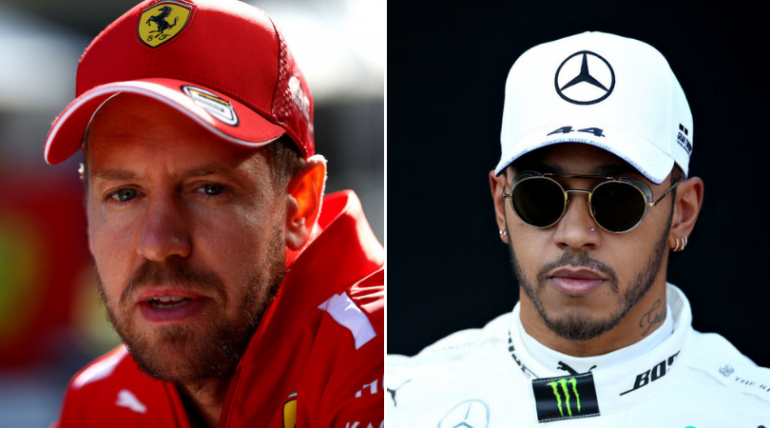 For that and more, may the force belong to the one who keeps his cool at the 66-lap contest at Barcelona, home to a challenging track punctuated by 16 corners and a tricky chicane.
Can Bottas clinch what may have seemed Hamilton's game? Lights out, and away we go!