With 13 races contested and 8 more to go, the current Formula 1 season is all but over. At the same time, an intense battle for top honours and ascendency in the rankings continues unabashed. There's so much still left to be done, with there being a lot at stake in the 2018 F1 season.
Questions run abound and relate to all drivers.
Can Lewis Hamilton bounce back with a special win at Monza, where he last won in 2017, this being a track where he's been a four-time winner? Another win would take Lewis tied with Michael Schumacher, who holds the record of conquering Monza on most occasions: 5.
A win for Sebastian, as expected utterly by legions of Ferrari fans would stop Lewis' successful charge, something one's gotten used to seeing in dominant drives at Germany, France, Hungary among the most-noted wins. Vettel would surely want to do a repeat of 2008, where Monza marked his debut win.
A lot will be going on in Valtteri Bottas' mind, who didn't exactly enjoy the 2018 Hungaroring contest and couldn't manage a podium at Spa, despite a fantastic recovery from further down the grid. Raikkonen, meanwhile, would want nothing more to firstly finish a Grand Prix. Should he manage to step on the podium, he wouldn't mind the prospect of grabbing his hundredth in front of the Tifosi at Monza.
Everywhere one sees, there's an interesting prospect to cover.
Can the Red Bulls, meanwhile, surprise everyone and elope with a win? There's a lot to play for where the landmark Vettel versus Hamilton rivalry stands. Another win for Sebastian would mean, his second, on the trot would nicely cut down Hamilton's 17-point gap at the front as the table-topper.
And in the middle of it all, as the 2018 F1 season continues to serve up massive entertainment, the 2019 F1 season, with regards to the schedule has been announced.
This is, incredibly, a stark contrast to what one saw the last year. There wasn't an exact clarity on the racing dates and complete schedule unless and until one approached the time period around the last two remaining Grands Prix of that season.
But well, change is, as they say, the only constant in life. What better way to understand that through the constantly tumultuous world of Formula 1. There seem to be some interesting changes in the 2019 F1 season
That said, here's taking a look at the 5 changes in the 2019 F1 schedule when compared to the previous years in F1:
Massive news for fans, as F1 will begin earlier than expected next year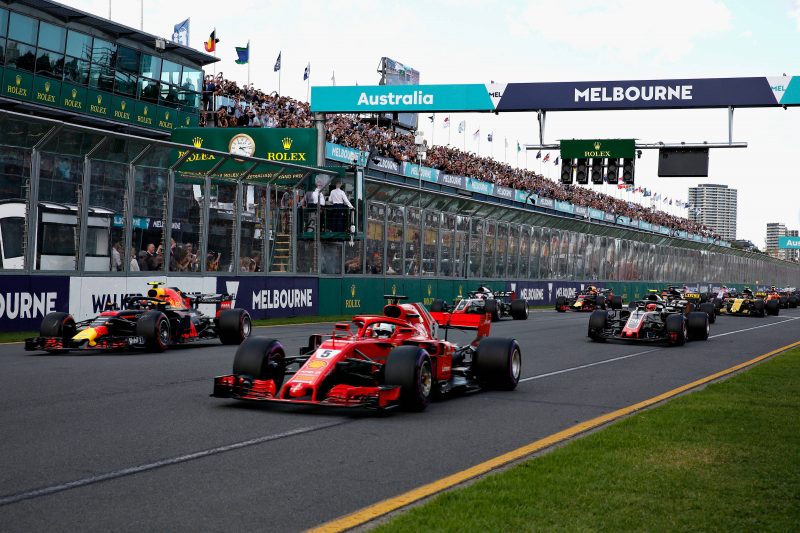 Hang on to your seat guys. In 2019, you will have to buckle up earlier than what you would've imagined.
This is so because, in 2019, F1 will begin sooner than one expected. Thus far, as seen this year, one had to wait for March 25 for Grand Prix racing to begin. All of that is set for a change as in 2019, F1 will commence a week earlier.
You read that right. The 2019 Australian Grand Prix will begin from March 15 and last until the 17th.
There'll be F1 in December, did you see this one coming?
Amongst the biggest changes in the 2019 F1 season is the fact that not only will F1 begin earlier in March but shall also last a bit longer. Confused? Well, don't be.
The final race of the 2019 season, the 21st overall of the year will take place at Abu Dhabi on December 1. That's something none saw coming. So, are you excited about the prospect of F1 in December?
Well, where facts stand, it might be interesting to note that the last that F1 continued on till December, was way back in time, in 1963.
German Grand Prix at Hockenheimring stays on! Wow. Note that down, Seb!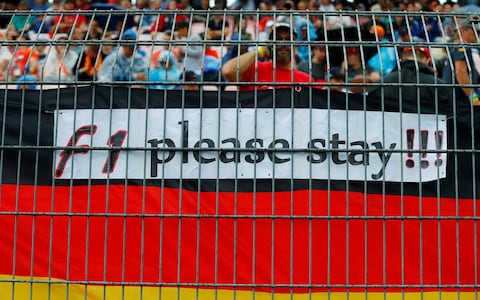 The familiar story of the German Grand Prix, this year was Hamilton eclipsing with a fortunate but competitive win in the end. But not before Sebastian Vettel, spinning out of the track under wet-wether allowed the Brit to prevail.
In Vettel's retirement in the fading stages and Hamilton's exultation, in the end, one nearly bade goodbye to Hockenheimring, the current home of the German Grand Prix.
In fact, a day prior to the qualifying, Vettel, the local-hero, in his exchange with the media did mention that "It would be a shame should there be no German Grand Prix on the roster next year onward." But guess what Sebastian, you're going to go racing once again at Hockenheimring next year.
Lewis, have you noted that down?
Among the changes in 2019 F1 season, China will host F1's Thousandth GP
This is a serious number and one that the pinnacle of motor-sport racing can actually boast of for the lack of a better word. Imagine the stat. F1 will enter its 1000th round of contest at the Chinese Grand Prix in 2019, that'll take place at Shanghai.
There's always something massive to look forward to but with a thousandth Formula 1 race, the story of the competition has reached a new high.
No triple-header starting 2019: yawn or whoa?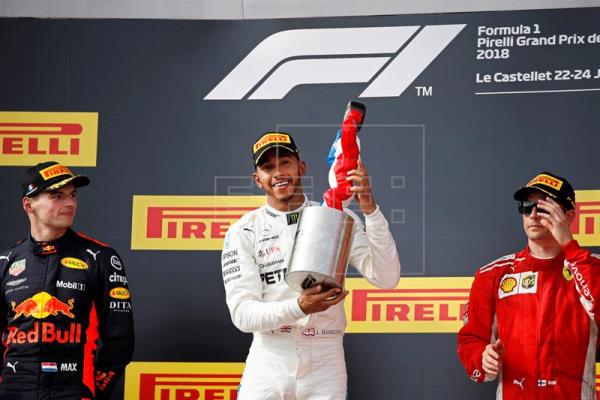 One of the key highlights for the 2018 F1 season was the first-of-its-kind triple-header, that including back-to-back racing weekends starting from France, with there being Austria right after and then, finally, Silverstone at the end.
However, while there will be the Grands Prix at France, Austria, and Silverstone (Great Britain) there won't be any triple-header from the next year.
While that may give a reason for fans to wait a bit longer for live action to go underway as the three races will be spread over the period of a month, there being a fortnight between Spielberg at Austria and Silverstone.
Bahrain and China aren't back-to-back races
Another one in the line of interesting changes for the 2019 F1 season is the fact that no longer will the Grands Prix of China and Bahrain be back-to-back events. There's going to be a layover period of 14 days before the Formula 1 contingent arrives at Shanghai to host what will be the thousandth Grand Prix event.
That told, one simply can't wait for the massive excitement that's on offer with the announcement of a finely revamped season. Can you?