Let's say you study in the same standard at school as this one nerdy world-class lad. This is someone who's an extraordinary student; someone who's been topping all examinations and setting the bar high for six long and back-to-back years. But when asked if he's dominant enough he simply declines and says no for an answer. What might your reaction be?
How would you feel?
Won't you feel, "What the hell! How can he say that, he's bloody brilliant and has become a superhero of domination!"
Won't you actually feel that way?
Now place this example in the context of Formula 1 and you'd find that you are just any team that's competing with this brilliant mind and the one who's a chart-topper is none other than Mercedes.
All you need to do in this case is replace the subjects mastered academically with different racing tracks or Grands Prix and you'd know nothing's amiss actually.
But what's interesting is that the man who's at the helm of what can only be called a reign in modern Formula 1 says that Mercedes cannot be blamed for F1 domination.
You read that right. The famous Team Principal of the Silver Arrows, a unit that's blazed a trail for so many to capture or emulate- winning a driver's championship from the onset of 2014 to the present day- feels that Mercedes aren't to be blamed for their so-called domination.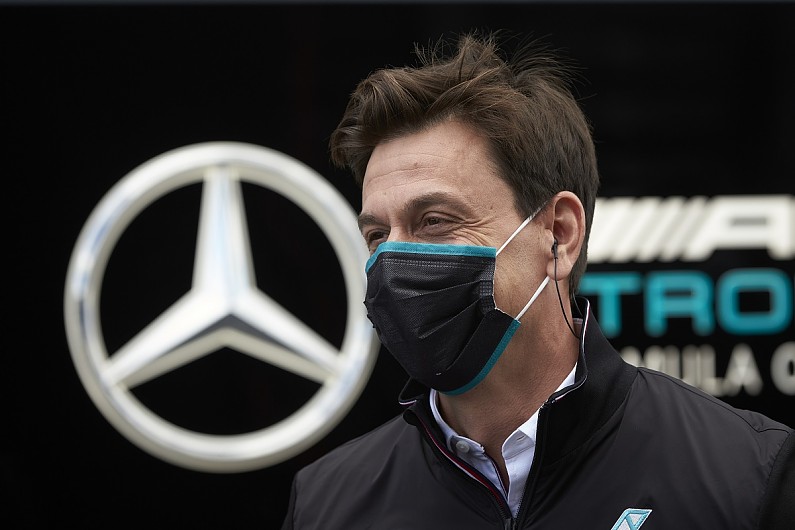 So what exactly did Toto Wolff in whose watch, Lewis Hamilton– the finest driver on the current grid- has gone on to become a cult hero of sorts (exemplified by the Briton's six driver titles) have to say?
"If we would take the 2020 season for granted, as a walk in the park, and it's basically just about picking up the trophy in Paris in December, we wouldn't have won these [past] championships."
In fact, that said, where the current season is concerned, then Mercedes have already won each of the three races with Hamilton winning two of them, one each at Styria and Hungary, his latest (or last) Grand Prix victory bringing up a record eighth at the Central European track, which in turn birthed a new record: the driver with most wins against his name at a single track (a record that sees the Briton at par with the great Michael Schumacher).
That being said, there were a lot more interesting observations that Toto Wolff shared in his recent interaction as F1 gets set for Lewis Hamilton's home Grand Prix: the upcoming British Grand Prix at Silverstone!
"There is not one fibre in us that thinks that this championship is done. It's something that can really catch you out.
"On the other side, dominance from a single team, whether it is us, whether it is Red Bull in the 2010 years, or whether it was Ferrari in the early 2000s is something that is always a bit odd for the championship.
"But it is not up to the team that has made steps to be seen as responsible for the predictability of the championship," concluded the Austrian team boss of the Brackley-based team.
Maybe that is the reason why Mercedes are so good at every race, lap after lap that they just don't leave anything to chance. Of course, it's completely another story that the team are just as good on the car-development side as they're steady and infallibly consistent on the part of Hamilton and Bottas.
In that regard, it's not really that hard to guess who's primed to win at Silverstone! That being said, do not forget that there are going to be two races at England!