On April 16, 2020, Paul di Resta turned 34. At that age, you are neither young nor marked with too many years left in the sport. Of course, examples on the current 2020 grid like Kimi Raikkonen, soon to be 41, and Fernando Alonso, who'll be 40 come July 2021 are exceptions. And let's face it- all sports have exceptions.
Strangely, the last that anyone saw Paul di Resta interact with Formula 1 in any other capacity instead of wielding the mic and offering insights about the sport was back in 2017 Hungarian Grand Prix.
Since then, the soft-speaking, mild-mannered former Williams driver has been spotted around the parc-ferme interacting with drivers and pulling out thoughtful analysis.
But come the second round at Silverstone, that'll mark the end to the one-of-a-kind double-header, we 'may' see Paul di Resta in a McLaren, yes, that MCL 35 2020 beast of a car with which Lando Norris and Carlos Sainz Jr. have taken the mickey out of their midfield rivals.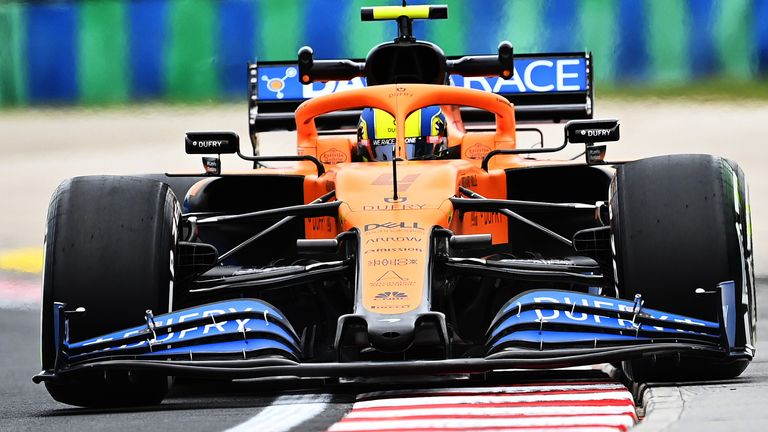 So how is that? And isn't that a rather uncanny development? How can Paul di Resta be in a McLaren and that too, all of a sudden?
Well, if in case, you didn't know- Paul di Resta has been signed- not a breaking development- by the famous constructor as a reserve driver. Not only that; along with the Scottish driver, the iconic team had also signed Mexico's Esteban Gutierrez. And this signing was in lines with 'what-if' any of the current driver's on the team's line-up find themselves out of action for any emergency or medical conditon!
Read Also: Max has no regrets about not winning British GP. What are you regretting?
Having said that, should any among Lando Norris- who's already secured a podium finish this year- or Carlos Sainz Jr. find themselves in a bit of bother in that they are unable to line up at Silverstone, Paul di Resta will take to the seat behind that McLaren steering.
This could be sudden- if at all, it comes down to that- but interesting.
Having said that, here's what a source connected closely with Paul had to say in lines with the story that is making quite a hot news at the moment:
As we have previously confirmed, we have an arrangement with Mercedes to use their reserve drivers in the event either Carlos or Lando are unable to race," a statement from McLaren reads.
"With Stoffel Vandoorne unavailable due to his Formula E commitments and Esteban Gutierrez currently not eligible for a superlicence, Paul di Resta will be our standby driver this weekend.
"Paul carried out a seat fit at the MTC this morning in compliance with the FIA COVID-19 protocols but will not be in close contact with the McLaren race team unless needed.
"Paul will continue his duties with Sky Sports F1 this weekend as planned."