"So have you made a Formula and now, you are going to test it," asked the innocent but unaware voice about the vagaries and science of F1! "Okay, so how many people can get into this Formula car," she further asked.
These were both stupid but innocent questions asked by a Pakistani journalist known as Nida Yasir on mainstream TV channel. But truth be told, they were stupid only from the perspective of trollers who have a house in social media, a place to prevail in, more like a roof over their head for there's really no place in the real world for them. At the same time, these were innocent questions to those who'd know that understanding a complicated sport and gauging even the basics of F1 is not everyone's cup of tea.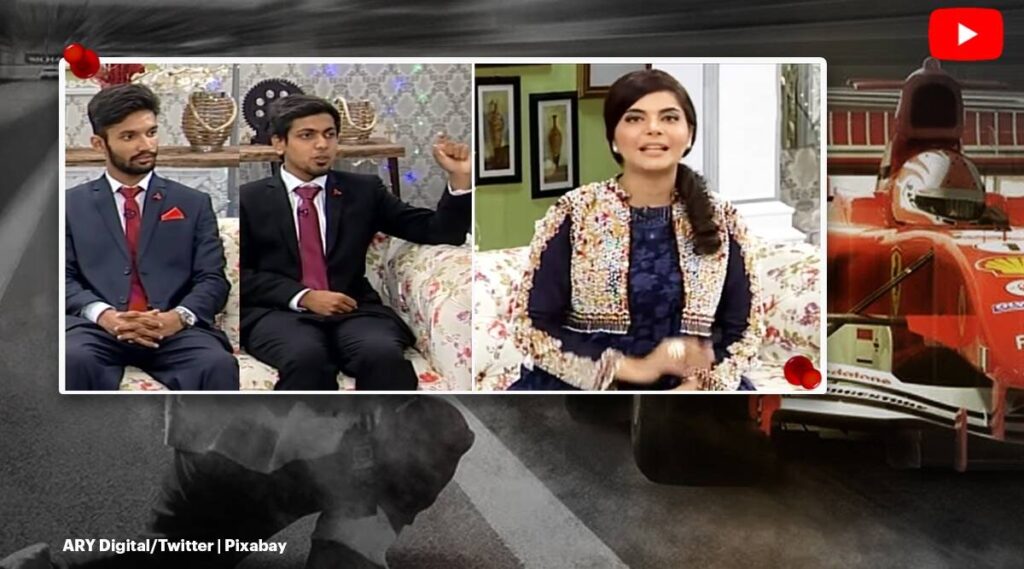 At this time, one feels glad that Nida Yasir for her absolute lack of awareness about what a hairpin bend means. Would the trollers actually mock her into making memes that say, "a bend in the racing track made using a hairpin?"
Who knows. But truth is, Nida Yasir could not have imagined the repercussions at the end of what she spoke on Television concerning Formula 1. Not that she did in any way deride the sport. Nor did she mock it- for that to have happened, she would have to know her F1.
But the major spillover in this information age marked by excesses of knowledge and a fair amount of condescension is that even at the back of asking questions that are harmless and mean to invoke no damage, one can get trolled, and in some cases, attacked brutally.
All of this leads to a question:
Have we found no space to accommodate those who may not have as much knowledge as us?
What about those who would know nothing about Quantum physics or the Theory of Relativity? If those who trolled the Pak journalist deriding her absolute lack of awareness of F1 were to get trolled- hypothetically speaking- by a bunch of A-listers from the sphere of physics, how might that look or feel?
But for where it stands now, the very fact that Nida Yasir is trending on Twitter- internationally- when her only mistake was to ask a fairly simple-to-answer and really, innocent question exposes the maniacal extent to which we all can stoop where it comes to directing needless ire on another.
In fact, it's not even restricted to ire. Temper is fine. Criticism is okay but the fact that we've largely morphed our personalities into being that of a bully on the World Wide Web, one who derives senile pleasure at the behest of trolling another human being shows that there's no limit to our fall.
F1 is anyways a complicated sport. It's rigorous in its ask of its practitioners; 20 brave drivers who compete in a slugfest of speed for the ultimate battle of glory on the tarmac. But more complicated than F1 is the science and tech that goes into making those complicated albeit mean machines that fly at bullet speed on spine bending tracks.
The mistake, if any, in the case of the heavily trolled Pak journalist is at the end of her media channel that put her up in a show about the sport in the first place. Should they have gotten around to find someone slightly more informed? If not, then could she have been handled a bit better by her trollers who could have simply said the following stern lines in the guise of sounding condescending:
"Well, F1 is not as easy as you think it is, Nida Yasir!"
Yet, that a harmless journalist was said mean things to is something as pathetic as being mocked for your lack of understanding about basic grammar. Or, for that matter asking banal questions like is Mars the planet named after the chocolate?
But do you know what the real sad part is? Now that the damage is done and a journalist has found herself utterly cornered by a freewheeling online world that often functions on troll and moves about at speeds higher than that of a Mercedes or Ferrari F1 car, we still won't refrain from trolling; this horrible bullying culture will continue to thrive.