Well, first things first. Sergio Perez- it was confirmed earlier today- will not race for Racing Point in the weekend's round two of the Silverstone double-header. He's yet to return absolutely fit for the next rounds. Fact.
Daniel Ricciardo was rather surprising and stunned many by clocking the third-fastest time just behind the two Mercedes on Friday's free practice. Fact.
It was rather surprising to see the same four-time world champion who would bow down in gratitude to his formerly Red Bull machine was found bending at the rear of this SF 1000, to seek answers to just what happened as Vettel's skirmish red-flagged the session.
But those aren't the only facts connected to the 70th anniversary Grand Prix, to be held on August, 9.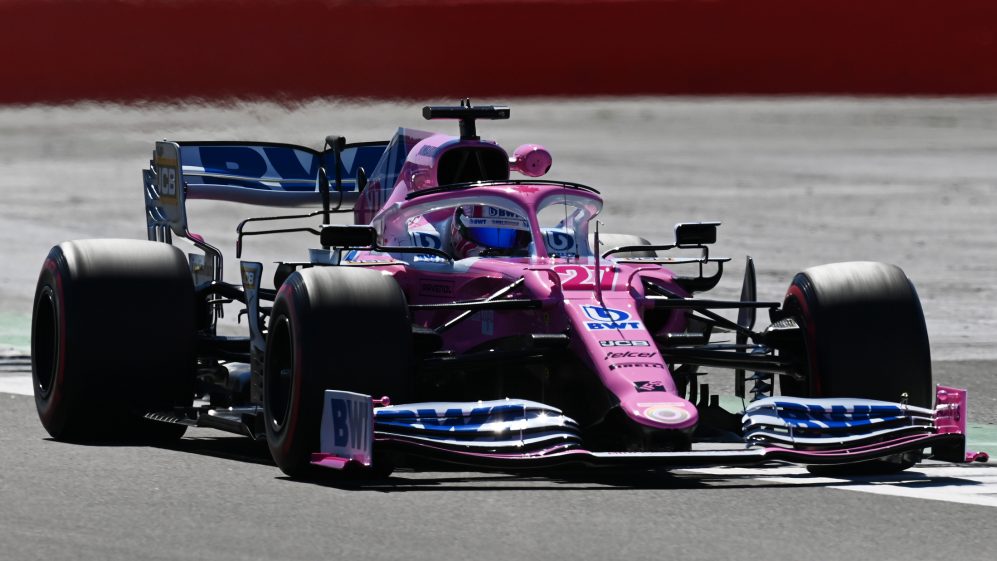 What was also an important fact on Friday was that Nico Hulkenberg was driving akin to a man on a mission. The German, ultimately ending with the sixth-fastest time on the speed sheet, clocking an impressive 1:26:746, just two-tenths down on his teammate Lance Stroll, someone who's not only more experienced given the German hasn't raced at all this season (prior to arriving as a last-minute resort to replace Perez at Silverstone) but also in that Hulk doesn't have much experience of driving the RP 20.
Yet, that he qualified much higher than the likes of the two McLarens, arguably the closest threat to Racing Point and even above the two Ferraris, not to mention, the woeful machine belonging to Seb Vettel, Hulk's form has raised hopes of fans who expect him to get that elusive podium.
Moreover, given he still has age and where seen recently, decent form on him, it shouldn't really take the former Force India driver all that much to sneak inside the point's finish.
So the question is- if at all Nico can do it, and frankly, there's nothing to doubt about it, where can the 32-year-old finish on Sunday becomes the big question.
While surely, the question, in itself, warrants some guesswork at the moment, it will all essentially boil down to where Nico Hulkenberg positions his Racing Point come the all-important qualifying.
There's no doubt at all that he's been armed with a car that not only has the potential to make it to Q3- note either one among Stroll and Perez made it to all last rounds of qualifying battles held so far- but can also line up in third or fourth at the best.
One mustn't forget that after having a dull qualifying at the recent Styrian Grand Prix, both Stroll and Perez were at it at Hungary, where the Canadian driver grabbed an eye-popping P3 going at a ballsy 1:14:377, and was followed by Perez with 1:14:545.
But come the 70th anniversary Grand Prix, and understandably, all eyes will be on the experienced German driver Nico Hulkenberg.
While Hulkenberg's clear agenda on Saturday would be to outperform the rather threatening Renault of Daniel Ricciardo, whose P3 fetched the French Constructor its best free practice time thus far in 2020, the German would do well to remember that on pure pace, the Renault is little match to the daunting pace of the Racing Point.
Surely, come race-day, another interesting facet would be to see that Hulkenberg's engineering crew can get him to start the Grand Prix, a sight that was exasperatingly taken away from him the previous weekend.
But if at all, the well-liked driver can garner a fighting fifth, hypothetically, or a position in the whereabouts which should also be the ideal game, then it shouldn't be difficult to push on Sunday and gather what's eluded him in a decade of racing at the highest levels in Formula 1.
With the quick McLarens often finding it difficult to breach past the Racing Point, as seen this year, save Lando Norris's brilliance at Austria's season-opener and with a definite edge over the likes of the two Renaults, the only thorn in the path of the German's car will be the two Red Bulls, undoubtedly, Max Verstappen (on current form) being the biggest challenge.
Also Read: Credit To Charles Leclerc For Giving Ferrari Something To Cheer About!
So can Nico do it on Sunday? We wish him all the best for a fantastic qualifying and a great race.