"Lack of podiums will not weary him, his speed will not detest him"
What's your take about Nico Hulkenberg?
Isn't he the 'somewhere in the middle' sort of a man? In a lighter vein, had Hollywood set out to carve a narrative around the life of a confident and talented F1 driver but one whose stats perhaps didn't draw awe, then none would fit the envelope better than German driver Nico Hulkenberg.
Upsetting that it may seem, there are multiple reasons why one may not be speaking about Renault driver Nico Hulkenberg all that much. For starters, he doesn't have the menacing speed as any of the frontrunners on the grid. He doesn't possess the mercurial force that Max Verstappen- when not Crashstappen– has. He may not seem as driven to win as Sebastian Vettel, inarguably his more famous compatriot. Surely, he doesn't possess the Kimi or Lewis enigma. He has fans and critics have warmed up to Hulkenberg. That's for sure.
But surely he doesn't boast of a fan-base like an Alonso or Verstappen. Fans don't fill up the stands sporting the "I love you Nico" flags or wear tattoos indicating a wealth of love for the Emmrich am Rhein-born.
But emotions be damned, statistically speaking- Nico Hulkenberg doesn't have a collection of dizzying heights either. He surely doesn't have a single race win against his name in racing for nine back-to-back seasons in the pinnacle of motor-racing. Let alone a win, there's not a single podium finish.
Here's a perspective to understand where Nico Hulkenberg is lagging
Nico first entered a Grand Prix in 2010. His maiden race was at the Bahrain Grand Prix. It's been nearly 149 race-entries since a year where Red Bull had the services of Vettel, where Alonso drove for his maiden Ferrari season and where Kimi was on a sabbatical.
But the somewhat reticent German hasn't quite managed to break into the top three of a Grand Prix. There are others in the sport who've done much better. But instead of dragging the comparison to beat up Nico vis-a-vis a Max Verstappen, someone with 4 Grand Prix wins already in only his 4th season, let's understand the Hulkenberg dilemma through Peres.
The Mexican driver, formerly driving alongside Hulkenberg, when the German was a Force India hasn't won a Grand Prix either. But what Peres, who began racing only in 2011, has is a record of 8 podiums.
Nico has none.
But that told, make no mistake. What Nico Hulkenberg does have, in fact, is a vastly improved 2018 season.
While much of 2017 for the 'Hulk' was spent driving a largely improving machine, that had not yet reached its optimal performance, all the German driver could manage at the conclusion of the season were 43 points. To see a tremendously talented driver, who went on to win his maiden stint at Le Mans, occupy the tenth slot in the driver's standings wasn't any inspiring.
But fast-forward to the half-way stage at the 2018 season and what do we see?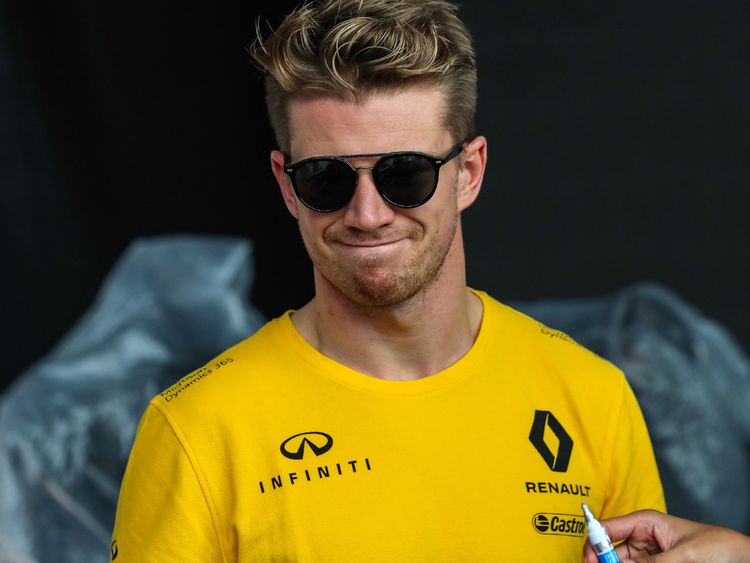 Nico Hulkenberg, who had endured 6 mechanical DNFs the previous season and could only gather a P10, is already on P7 this year. And guess what, he's already bagged 52 points, including a best-place finish of fifth at his home GP; i.e., the 2018 German Grand Prix.
If that's not the mark of a truly improved driver, then what is? What of course helps the German a great deal is the overall aero-package of his yellow liveried Renault, a world of a difference from the barely drivable car of the previous season.
But any fan it's not just the car, it's the pilot commanding the car that's brought about a difference. While his teammate for 2018- Carlos Sainz Jr.- is surely having a tough season, currently not even inside the top-ten with only 28 points, Nico has leapfrogged potentially stronger and similarly structured cars such as the Haas.
While there's little doubt about the incredible form of Haas driver Kevin Magnussen, it can be said with great certainty that Nico Hulkenberg has turned around a corner for himself in the current season.
Here's another example of his quiet brilliance
While an equally experienced driver, Haas' other pilot, Romain Grosjean took 8 Grands Prix to open his account, enduring what's clearly been a horrific 2018 season thus far, Nico was on the money from the word go.
Ever since the season opener at Melbourne, Australia, the Renault driver was among the points. In qualifying eighth at Australian Grand Prix, he'd go on to finish seventh. Next up was Bahrain, where he'd again begin from eighth but would collect a sixth-place finish. He'd then collect another sixth at China, having begun from seventh, a race where Ricciardo enthralled everyone.
This is not to say that Hulkenberg's car has been a tremendous ally in his 2018 results in every single race. While he'd crash into the wall in the middle stages of the Azerbaijan Grand Prix- at almost the same spot where he'd previously crashed in 2017- his Renault would evidence a mechanical malfunction at Spain.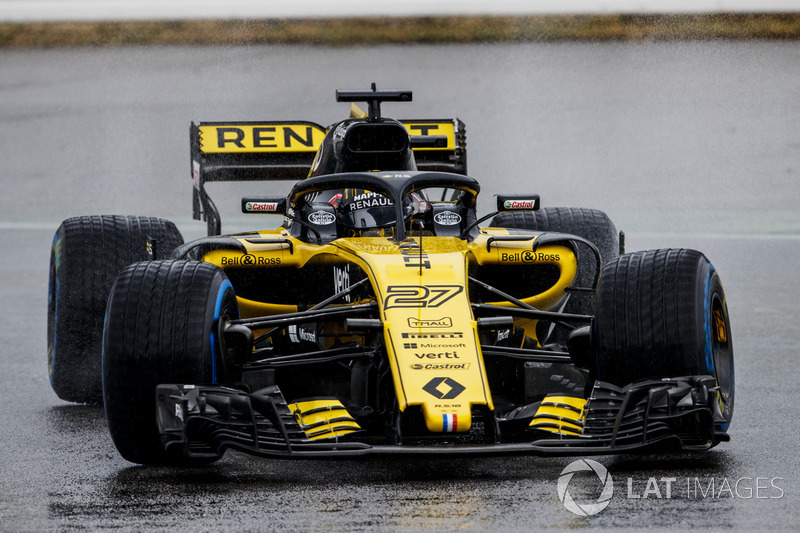 Back-to-back DNF's at Baku and Catalunya would be followed by an impressive eighth at the Principality of Monte Carlo. At the 2018 Monaco Grand Prix, Hulkenberg had started outside top ten, in eleventh. At a track where it's nearly impossible to overtake, his battles with Alonso and Charles Leclerc and Ocon in the middle of the grid were epic.
While the French Grand Prix- P9- was sub-standard by his own form as witnessed in the opening three races this season, Nico would be backstabbed by his Renault once again at Austria, where comfortably running into points, he'd park the car on the side of the track due to a gearbox problem.
The result? A third DNF for the season. But where other drivers have endlessly whined on the radio and simply cut a sorry figure in the event of a retirement, Nico must be lauded for picking himself up and continuing to battle.
A vastly improved 2018 Renault is neither too fast nor too dull to denounce its talented driver. It can, at the best, give the German an outside chance to have a whiff of the top five. And Hulk has responded brilliantly especially in the previous two races. While he'd drive a fantastic Silverstone race to end with a brave P6, a Grand Prix touched by drama and collisions, he'd ensure that there would be only one way ahead in the next race.
And that would be to improve further. Having clinched a respectable fifth, behind Verstappen at the 2018 German Grand Prix, Nico Hulkenberg would offer some respite to stunned German fans, irked by Vettel's throwing away what would've been an easy win.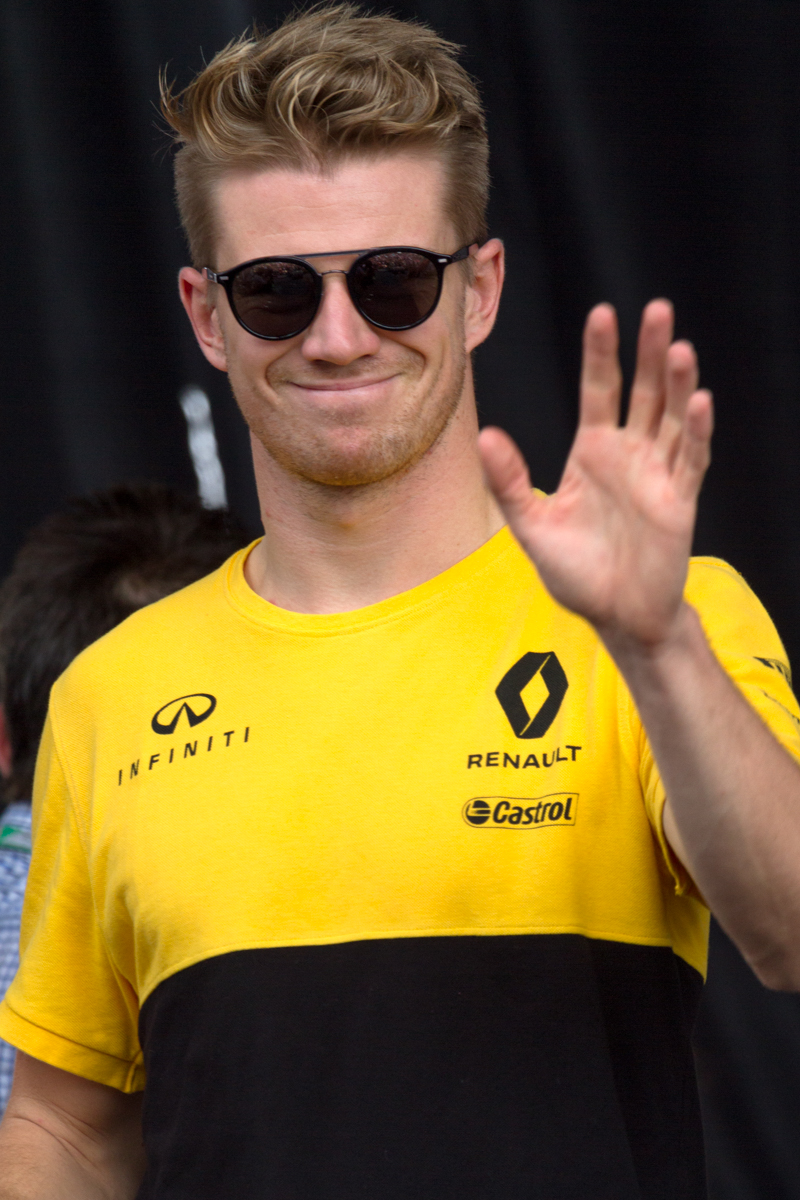 And in his P5, Nico has got the best position in nearly 2 F1 seasons. 10 races done, 52 points collected and 8 more contests to assert his presence in- what can Nico do to go further up- we don't know. But what he can certainly do is to keep his head down as he always does, focus on extracting the best from his car and keep coming hard in the battle for the mid of the grid. Go on Nico, don't worry about your detractors.