He was once a nobody, let that not be forgotten. For that is the unadulterated truth. He was once a young karting enthusiast, whose father worked multiple shifts and jumped several jobs only for his son to keep racing, in a bid to help the young one meet his dream of pursuing a career in racing.
Who knew that the arrival in Formula 1 would happen? And little did anyone know where might that journey lead Lewis Hamilton.
And today, the mere appearance of Lewis Hamilton in the rear mirrors of the car in front ignites a kind of fear that is akin to being challenged by a lion, with you countering it bare fisted.
Isn't it?
Ever wondered what those 84 Grands Prix victories, 88 pole positions and 151 podiums mean?
They are a representation of countless hours spent working out, innumerable sessions spent in honing his race craft. They represent the idea of hope and a collective of unbridled passion and unrelenting determination.
When you hear the words, "down the inside goes Hamilton, " in a bid to make up a place or when, it signals the sort of thrill that nothing can surpass in Grand Prix racing.
When you hear an emotional, moved Lewis cry out to the radio, "thank you so much guys, you've been great all weekend," you know this is a warrior who's acknowledging the effort of an entire army that helps him raise his game.
Quite like his triumphs- whether it's the wins at Monza, the maiden win at Canada in 2007, the title wins in 2017 and 2018- are the emotions that Lewis Hamilton stokes in a sport he's quite simply owned with great determination and an ever-unstoppable surge for driving greatness.
In fact, here's a guy in whose context you can use the phrase "great" time and again, without ever thinking that one has 'overdone' it.
Many have come and waned out trying in a failed bid to curtail the Lewis Hamilton storm. Think Fernando Alonso. We are seeing Sebastian Vettel now.
But none have managed to stop the music.
But that said- make no mistake. It's not that Lewis Hamilton has always had it easy. There were times where, much like others, he too struggled; where things didn't really go according to his plans.
There have been those moments where, instead of feeling the adrenaline rush of standing on top of the podium, he's been down and out. So how did he feel then?
How might have he treated the not so good moments?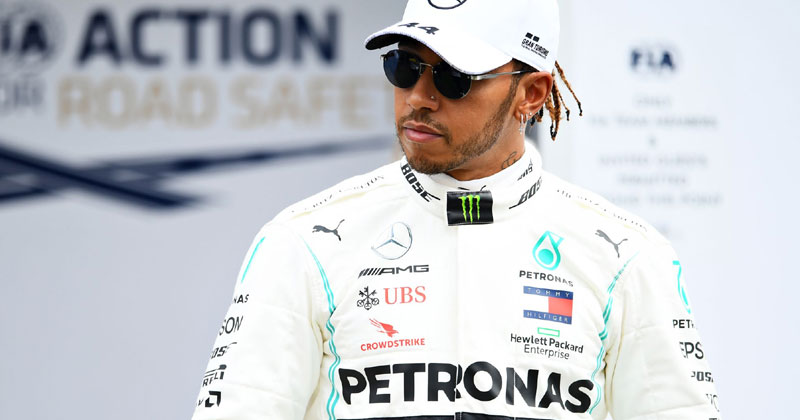 To this, Lewis shared some thoughts. And it's rather interesting what the 35-year-old Stevenage-born driver had to express, something that a noted platform Essentially Sports explained (through a piece of reportage):
But the reigning Champion had a difficult time dealing with bad races and opened up on the negative aftermath. After a bad result at the 2008 Japanese Grand Prix, Hamilton apparently, locked himself in a hotel room for many days. The 6 times World Champion didn't eat for days on end and was in a dark place.
"I remember after that race, I would just have like the biggest headache and just like you're under the biggest dark cloud."
And that's not all; he would go on to add further:
was in my hotel room for three days and I didn't leave my hotel, I didn't eat, hardly ate"
"I just stayed in silence and I guess just trying to wiggle my way out of this negative headspace anyways I came back and won the next race"
Hamilton revealed that he used to take days or even weeks to move on from failures.
"What the point is, I think in life and I'm sure many people do it, you know, where you hold on to things."