"Kimi Raikkonen at Sauber! What seems to be a rewind to a headline from a distant past; way back in 2001, seems certain for the most unflappable character in Formula 1."
Only the Iceman of Formula 1 can make a date as gloomy and depressing like 9/11 full of thrills, if not bursting with outstanding happiness.
On September 11, 2018 Kimi Raikkonen's imminent future was confirmed finally but not before the round of speculations left social media stratosphere divided for close to two weeks.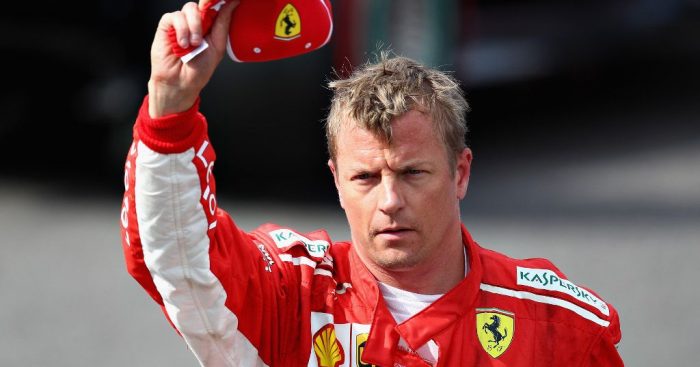 Ever since Raikkonen went on to register his flying 1:19:119 lap at Monza and went on to grab second on the podium has there been an unstoppable barrage of predictions charting their own course for the 2007 World Champion.
But according to confirmed reports emanating from the Ferrari paddock, in lines with a brief congratulatory message issued to thank Kimi for his services to the team, the Maranello-based outfit stated that Raikkonen will step down from his current role in the 2018 season.
All those rumours of Kimi staying on for another year have been quashed to the ground. This means that Sauber's Charles Leclerc will partner German driver, Sebastian Vettel for the 2019 season. But fans of Raikkonen who were looking forward to another season for the Iceman may not be utterly disappointed.
After all, what's also been confirmed is that the Finnish driver will be driving for Sauber, come the 2019 season.
This is, of course, the outfit that launched Raikkonen into the sport and a team for whom he's driven for a year.
So an obvious question arises: where does it leave Kimi Raikkonen?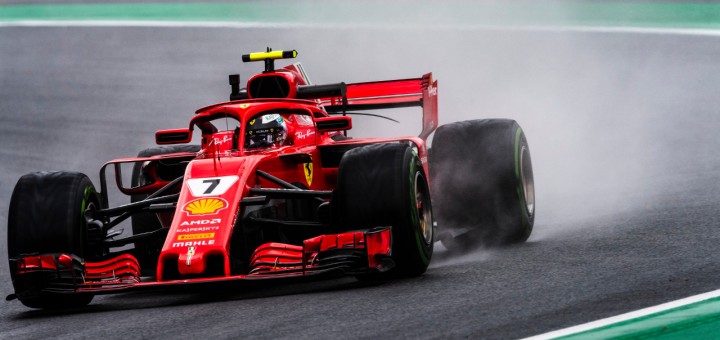 From a fan perspective, would it be right on their part to feel absolutely gutted? Should the very fact that Ferrari are no longer interested in retaining Raikkonen from now on push them toward sadness? Or should they feel glad that the man who, just a fortnight ago, proved at Monza that he's still 'got it' (considering his record-smashing lap) has found himself a drive at Sauber?
While only die-hard Kimi Raikkonen fans can answer that, what's most important is to make some sense of what lies ahead for Raikkonen?
For starters, it may not be incorrect to state that Raikkonen will continue to be a polarised driver on the grid.
They don't question you when you win. And when you don't; your place and very standing itself in the sport stands under pressure. This sound logic cannot be denied.
To that end, it wasn't hard to understand why Raikkonen was increasingly becoming a polarizing figure on the grid. Not only did he fail to win a race for the Scuderia, ever since returning to the stable in 2014, he was constantly being outpaced by teammate and 'good friend' Vettel.
But having said that, Raikkonen, who has against his name, 20 wins and 100 podium finishes, did put himself into a winning position twice at Ferrari. While at 2017 Monaco Grand Prix, he managed a pole, his first since 2009, he went on to cede his place to Sebastian Vettel when the Finnish driver was called to box during the mid-way stage of the Grand Prix. By halfway stage, the fortune of the contest at the Principality had been decided at a track where it's nearly impossible to overtake.
Next up would be the last Grand Prix where Raikkonen, perhaps made as many headlines as the eventual winner, Lewis Hamilton. In taking a pole and putting his Ferrari right ahead of Vettel and Hamilton, Kimi Raikkonen managed a second finally.
While Hamilton won a beleter of a contest, it wasn't that hard to see why Raikkonen may have lost out; his Ferrari's rear tyres absolutely worn out vis-a-vis the fresher Mercedes rubber. That said, it's not that Raikkonen hasn't tried to win.
While the last year he bagged 7 podiums to the 9 he's got from 14 contests so far, that Ferrari win has been elusive. And now, so shall it remain. But can it be declared that Raikkonen didn't contribute to the Scuderia? Or, can it be stated that he didn't 'up' his game?
Perhaps not even the most scathing critic can out rule the fact that Kimi's worked on his qualifying form; a contributing factor to his lame outings at Ferrari of late.
This year alone, Raikkonen's qualifying run has yielded a pole at Monza, accompanied by front row starts at the following Grands Prix: Australia, Bahrain, Great Britain, Germany, China, and Monza.
Turn that into a number and you realise that of the 14 races, so far, he's qualified in the front row on 6 occasions. At Monaco and Austria, he'd begin from fourth, which isn't exactly an unbearable position to start from.
That leaves one to wonder what might the oldest driver on the grid bring to Sauber. For starters, Kimi Raikkonen, at Sauber next year onward, will relish the fact that Ferrari happen to be the engine suppliers for the Swiss team. While we've seen Leclerc gain a sixth-place finish, his best in the sport so far, as seen at Baku this year, Raikkonen could be expected to put all that experience into good measure at the team.
For 2019, Kimi Raikkonen and Sauber could either be a massively-promising alliance or a highly forgettable one. But that most of the DNFs that Leclerc in the current season might have had, have been owing to accidents and collisions may not exactly prove that the team's been pathetic or the car utterly unreliable.
When Raikkonen joined Lotus Renault in 2012, the car wasn't the fastest when compared to Ferrari or Red Bull. Fans were stunned to see Raikkonen finish third in the year of his F1 return on the driver's standings. But under hugely transformed times, it'll be interesting to note what Kimi can manage this time around. Under the halo and turbo-power charged run at Sauber, can the Iceman melt the ice of others?
Only time can tell.
For starters, it's not too bad to note that a driver who failed to stand on the podium even once in 2014, only to bag 23 podiums in the years hence (combining 3 years) at an average of 8 a year has only just set the fastest lap in the entirety of the sport. Sauber could use some experience and Kimi, would surely benefit from stability. Can the two form an eager partnership ahead?
Once again, Kimi Matias Raikkonen, a man of few words but with some flying laps under his belt leaves the fraternity with something to look forward to. What's more? Maybe the bad blood that he'd conjured considering those who were calling him names and didn't relish his sight at the Scuderia (one bit) may no longer hover around to hurt his fortunes.
Not that the Iceman would care one bit, would he?