Having scored in all four races so far, Kimi Raikkonen shall enter the fifth Grand Prix of 2019 with a clear intent: to score as many points as he possibly can for his side having been the only driver of the two to have scored any so far.
Kimi first competed in a Spanish Grand Prix back in 2001. It was a completely different time and Raikkonen, a completely different driver; a bit more relaxed, unassuming, carefree, and unaware of what was to follow obviously in his F1 journey.
While the track and conditions remain pretty much the same, the cars, engines, and circumstances of competing have change multifold. With the era of the V10s long gone, the sport powered by the hybrid engines today, Kimi Raikkonen, it can be said, is a bit of a time traveler; someone who's traversed across different eras of Grand Prix racing.
Kimi is all set to enter his 17th-ever run at Spain on May 12, 2019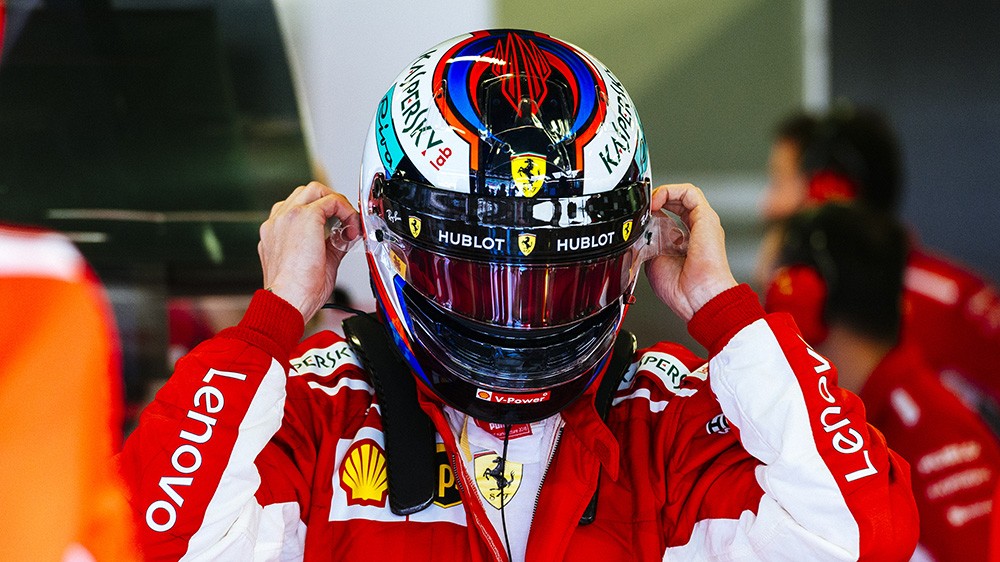 So as the 39-year-old readies to get behind the wheel of his Alfa Romeo at Barcelona on Sunday, it's worthwhile to note that this would be his 17th attempt at the Barcelona track.
What a milestone in itself, in a way, isn' it? Not that the Iceman would care to express any emotion on that whatsoever.
Still, it brings us to ponder as to what is Kimi Raikkonen's record at Spain like? That Kimi Raikkonen is back to Spain, the quintessential winter destination for pre-season testing with a team- albeit rechristened- with which he made his F1 debut is in some ways life coming a full circle.
In his very first attempt in 2001, Kimi Raikkonen not only qualified inside the top ten on the grid courtesy a P9 but went one up better holding onto a P8 in the race. This was an impressive effort considering a driver who had burst onto F1 the scene with only 23 races against his name was competing against the likes of Schumacher, Alonso, Button, Barrichello, and Hakkinen. among the many.
The next two years would be easily forgettable for the Finnish driver who failed to score in both the 2002 and 2003 Grands Prix here. His 2004 drive would see him inch closer to the top ten, but failing to break into it, with an eleventh-place finish on the grid meaning Raikkonen would endure a hat-trick of non-finish in points at the famous European destination. At all these times, however, the likes of Schumacher, Barrichello, and Alonso demonstrated a fine touch.
The not so impressive, the not so quick period at Spain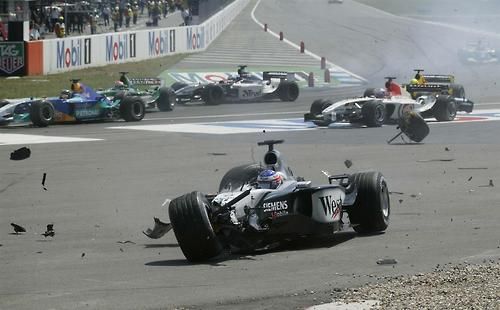 It was not until the 2005 race where one would see some improvement in Kimi Raikkonen's record at Spain. In fact, driving in his fourth year for Ron Dennis-led McLaren, Raikkonen would clinch a belter of a contest at Catalunya amid 1,20,000 attendees. He was seen pulling away right from the start having gathered his maiden pole at Spain, keeping his ballsy McLaren ahead of the likes of Mark Webber, Alonso, and Montoya.
While he would endure a lukewarm 2006 Spanish GP, a race that belonged utterly to Fernando Alonso- a legend of the sport- Kimi would have to be content with a fifth, although a four-place improvement over his P9 during qualifying. Then in 2007, the year where he would win the world championship, Kimi would face the ignominy of a race-retirement, following an electronics failure in his Ferrari during lap nine.
This would mean that in the first 7 drives at Spain, Raikkonen would only gather 1 podium finish, in the form of his 2005 triumph with there being 6 either mediocre or plain vapid drives.
The 2008 to 2009 period at Spain would mean Raikkonen competing at Catalunya with his third season with the Prancing Horse, having won the world title in 2007, his maiden year.
And this stint, it would have to be argued was perhaps his best as well, although specifically down to his 2008 form here.
The famous 2008 win, in a Ferrari
While the 2009 race- his last with the Scuderia stable with Ferrari following a two-year hiatus from Grand Prix racing- would end in a non-finish, following a hydraulics failure for the Iceman, it would be his 2008 drive here that would see the Iceman keep his cool to win a very fine contest.
In setting a perfect tone to the race-day by grabbing pole-position, Raikkonen would set early pace in the 66-lap contest, setting also the fastest lap and standing on the top of the podium. Winning the contest comprehensively with 1,28,000 holding their breath and celebrating the rise of the Iceman, Raikkonen would bid adieu to Spain only to return in 2012, his comeback year in Formula 1.
There are drivers that do well enough to score points consistently. Then there are those that win when there's little chance of them succeeding. And then there's a Kimi Raikkonen, a kind of driver who ends up third on the Driver Standings – 2012- despite having not sat behind an F1 car for 2 straight years.
In the 2012 F1 season, Raikkonen stood third on the podium at Spain, in a race remembered for its tactical output that played into the hands of the Lotus driver, Raikkonen's team opting to run him on a classic two-stop. While his first stop on Lap 12 would see softer rubber going onto the Finn's Lotus-Renault, the second during the mid-stage of the contest would see Kimi revert back to the harder compounds instead of the softer ones.
Kimi's Lotus years at Spain: 2012 and 2013 season
This ensured cracking pace amid what were gradually receding track temperatures, Kimi managing just enough to keep his teammate, Grosjean and Sauber's Kamui Kobyashi, perhaps one of the quickest on the grid, at bay, to capture a fighting third.
The 2013 Spanish Grand Prix would see a belter of a race with Lotus' Kimi coming mightily close to catch the true King of Spain; Emperor El-Nino Fernando Alonso, who drove a majestic drive to take his Ferrari right on top in what were perplexing, exasperatingly humid conditions.
That told, it's worthwhile to note that of all the teams that the Finn raced with at Spain, starting from Sauber to McLaren and Ferrari to Lotus, it would be his association with the mid-sized Lotus F1 team, not a marquee that could've lavished hundreds of thousands of pounds and euros to build a superior machine that would see Kimi drive the finest here in the heart of Europe.
Raikkonen returns to Spain in a Ferrari: 2014-2018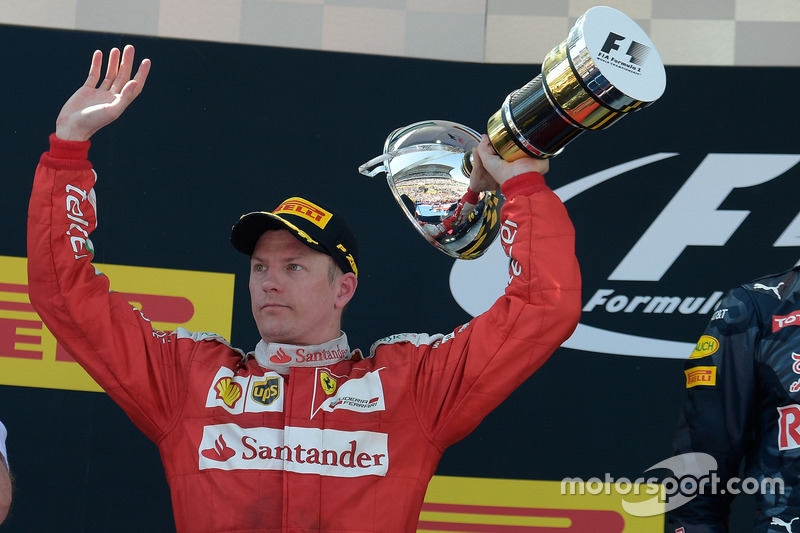 Following his return to Ferrari, for that second and final stint, a period that lasted from 2014-2018, Raikkonen held decent drives at Spain, the 2014 and 2015 proving to be fairly decent drives if not impressive by any stretch of the imagination.
Following his lowly P7 in 2014, in a Ferrari that he infamously chided and felt often helpless with, he would return in 2015, the year of Rosberg's triumph to work up a strong P5, this time with Vettel in the reds.
The 2016 and 2017 Spanish Grands Prix brought Kimi mixed fortunes at Spain. The 2017 contest turned out to be another non-finish for Raikkonen.
Max vs Kimi, the Iceman does well for P2 in 2016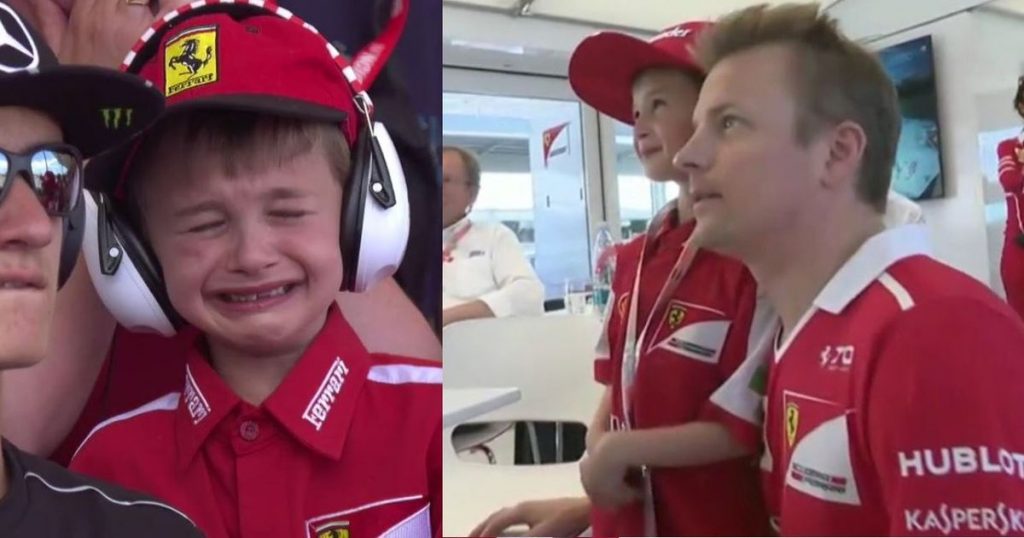 While this would be race where instead of retreating laconically to his Ferrari paddock, one would find Kimi presenting his official merchandise to a dear fan, a young kid inconsolably in tears finding his hero crashing out of the contest, 2016's run would see Raikkonen catching up and nearly running past Max Verstappen in a closely-fought battle for first. Still, a strong P2 ahead of Vettel, third, wouldn't move Raikkonen to a smile.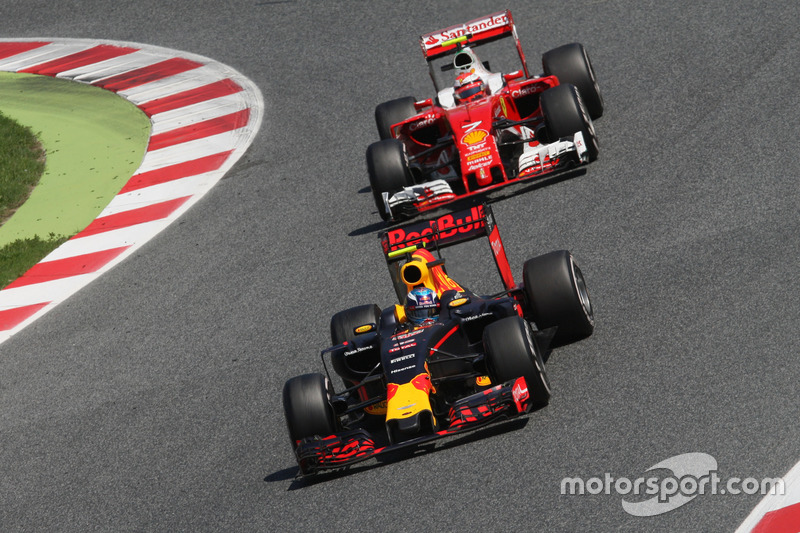 His last appearance – so far- was in the famous SF-70H of 2018 would result in a DNF, thus proving that Kimi Raikkonen's record at Spain has clearly been a 50-50; where he's either simply crashed out or failed to get into the Top-10 or done brilliantly to win (twice) or occupy a strong place among the top three.
All that said, what can the Alfa Romeo driver do this weekend? Go on Iceman give your best!