He might be called the Iceman for his ability to keep the wits about himself under pressure and remain collected despite facing challenges that may otherwise prompt other drivers to react in the heat of the moment, but not all's going well for Kimi Raikkonen this season. Well, certainly not, where the current 2021 World championship is concerned. It's been a season where Raikkonen has managed- believe it or not- a single point so far.
Yes, 1 point. If you were to place that accumulation against someone like a Latifi, Tsunoda, or Mick Schumacher then probably it would've been just fine for they are all beginners and still very much getting used to the drills and rigors of the sport.
But that site hurts painfully especially when it concerns a Formula 1 World champion!
For a driver who is not only the most experienced in the sport but is also blessed with impeccable race craft and a certain degree of flair, if there's something Kimi Raikkonen so desperately needs then it's a strong race finish. And truth be told, a string of strong race finishes that can finally distance the critics who've been up his ears all the time (of late), stating that 'his time is up!'
Though, each year around that's also the same narrative, only thing being, where 2021 is concerned, then the alarm bells regarding Raikkonen and his tenure in F1 being complete have become only much louder.
At 41, with Alonso having just turned 40, Raikkonen and the Spaniard are the oldest drivers on the grid. And this, whether one likes it or not, is a sport that makes love to youth and has ceaseless fondness for skill and younger reflexes. Though, you'd think for those who are naturally gifted like Kimi himself have still been able to keep a place for themselves for sheer consistency, something that was pretty evident until 2019 season, wherein he came 12th in an Alfa Romeo.
It's, rather strangely, the very team with which he's struggling at the moment, this is despite the car being powered by a Ferrari engine.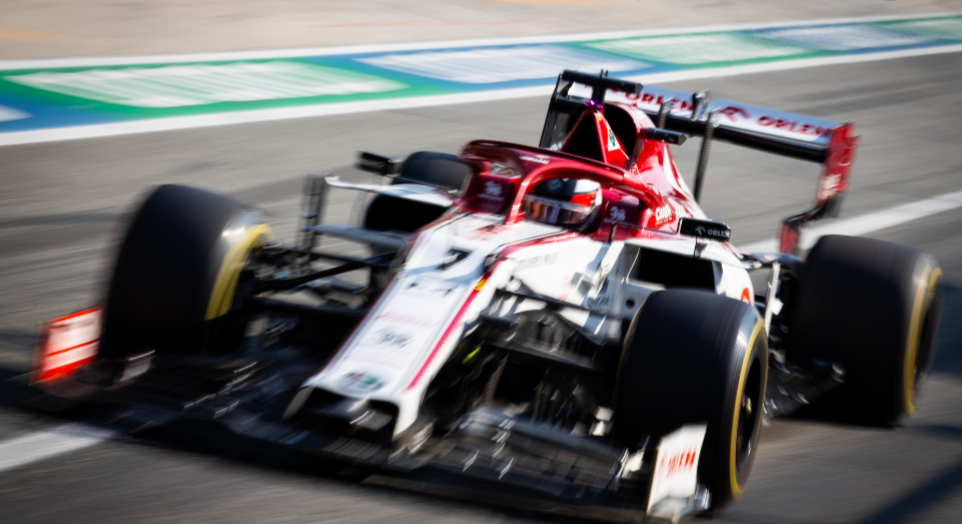 That being said, there are quite a few reasons why Kimi Raikkonen needs to perform at his very best at the 2021 Hungarian Grand Prix, the season about to touch its eleventh race.
Let's dive into the first.
Where the recent races are concerned, then in the last four Grands Prix, Kimi Raikkonen has found himself knocked out in Q1 itself. It's been painful. It's been far too ordinary. And moreover, it's provided a shocker to millions of Iceman fans.
Never a pretty sight for a driver who actually has enough racing miles (raced, traveled, distanced) in F1 to circle the planet twice!
But why Kimi must score well at Hungary has more weight than the simplest of reasons: to move over from the 1 point he's been lamely sitting on. As a matter of fact, Hungary, as a venue, has proven to be much successful for one of the sport's most exuberant hunters.
9 of his 103 Formula 1 podiums have happened here at the Hungaroring. Doing the math tells us he's scored more than a tenth of his podiums here at Hungary. Moreover, one saw Kimi Raikkonen in massive form at the very venue back in his Ferrari years, standing third on the podium at the 2018 Hungarian GP, a year before which he'd make it to second on the podium, only just behind Sebastian Vettel, the 2017 race winner. One remembers fondly, to this date, the famous Ferrari 1-2 at Hungary, an effort so spectacular that it gave both Mercedes drivers (Hamilton and Bottas) a run for their money fours back.
For a driver who's ever had three race retirements at the venue- 2004, 2006, 2015- Raikkoen fared decently at the venue even in his first drive with Alfa Romeo, circa 2019, where he finished 7th on the grid.
Moreover, where Saturday's qualifying is concerned for the August 1 race, then Kimi was finally able to turn his (recent) horrid qualifying fortunes for the better somewhat. Managing a P13, a much stronger result than what was evident at France, Austria and Great Britain, Kimi Raikkonen was finally able to put together a strong lap at a venue he's much too familiar with.
That being said, in doing so, he also pipped his teammate, who begins fifteenth for tomorrow's race.
But the key question is- can the Iceman keep his cool at the Hungaroring and turn up with something special on race-day?