Snowy mountains, tons of Vodka, nippy evening breeze and a race track that lets cars go flat out, especially on the very long main straights- Sochi excites as much as it bewilders audiences. How on earth did the Ferraris didn't lock out the front row given theirs are the machines with arguably the better pace when compared to Merc? Maybe, in this question that flirts with conjecture and borders on Vettel-bashing rests the enigma of a season that seems to be inching ever so more toward Lewis Hamilton. But can Ferrari do the unthinkable and break their winless run at Russia?
Given the need for Ferrari to deliver a race win is about as urgent as the need for a car with a punctured rear to pit for fresh rubber, the 2018 Russian Grand Prix is going to be an exciting race.
But its excitement isn't going to stem from the fact that a red car is at the front of the grid. What's going to make the 2018 Russian Grand Prix exciting is the fact that it's all to play for, for Ferrari given that the Silver cars have locked the front row. And in this exciting prospect rests Vettel's task: that of making a move to march at the front.
The only problem is, he'll have not one but two cars to pass, should he clinch the lead of the 2018 Russian Grand Prix and give himself a shot at what, at this point of time, an unlikely win.
For starters, there's going to be the imposing car no.44 to pass. Next up, Vettel's task would be to pass a man who seems to bring out his best at Russia. The pole-sitter at Sochi- Valtteri Bottas- happens to be the same driver who aced 2017's contest.
Can he do it now again and put an end to what's been a crazy jinxed season? Can Sebastian Vettel make something out of the 2018 Russian Grand Prix and finally unfurl a red-letter day in the land of Vladimir Putin?
There are many questions but no answers at this point in time.
But that said, what are the 5 interesting perspectives to look forward to at Sochi?
What can Esteban Ocon do?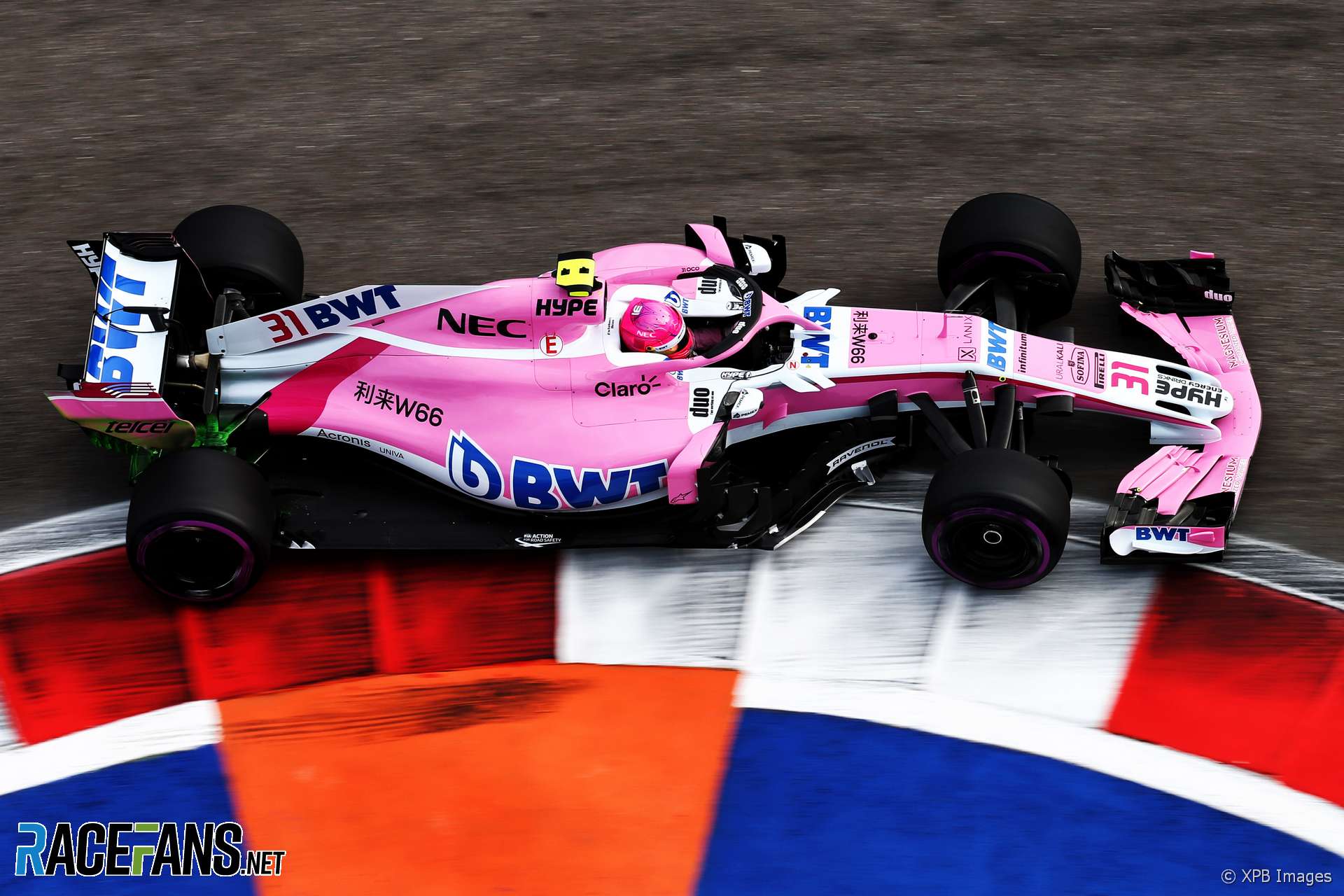 Of all the drivers right now on the grid, only Marcus Ericsson and Esteban Ocon from Sauber and Racing Point Force India, respectively, have failed to find a seat for 2019.
That said, having only driven 44 Grands Prix at the highest level, Esteban Ocon has garnered a bit of a fan-base. In 2017, he finished seventh, having qualified only tenth.
This year, the Frenchman will be keen to turn more eyebrows in his direction at Sochi, a track where he finished only nine-tenths of a second behind his teammate, Peres, last year.
For starters, there's a high possibility of the Frenchman to finish well inside the points, having placed his car on sixth, two positions ahead of his Mexican teammate. Can Ocon deliver a fine drive?
Will Mercedes let Bottas win?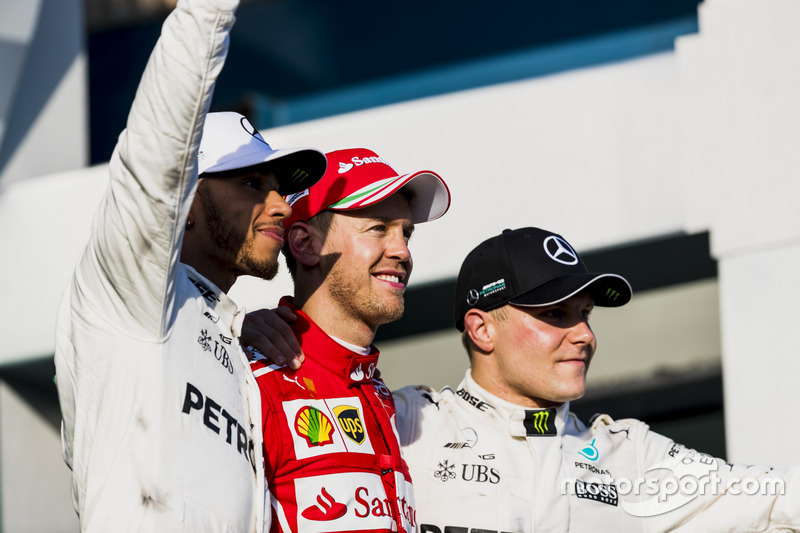 Team orders. That's a facet about Formula 1 racing that divides fans like no other. It may not be wrong to suggest that if you are a Vettel or Hamilton fan, you may not exactly dislike the idea. After all, who would want his hero to finish ahead of their respective 'wingmen?'
But now that Valtteri Bottas is holding track position and stands a good chance to probably ace the 53-lap contest, here's a question. Will Mercedes allow Bottas to win and not obey team-orders and let Hamilton through, should it come to that?
In case, they don't, then probably the idea would be to let Hamilton further solidify his sterling form in the season where he's bagged 12 podiums already. Another win certainly makes Vettel's task to thwart the Mercedes drivers' advances more challenging than before.
Having said that, Bottas, who's not had the best of fortunes this season, his chances of a near-certain win at Baku being blown thanks to a run-in with debris wouldn't want to relent his position at the front of the grid.
What can Vettel do?
The task in front of the four-time world champion is pretty simple. With Ferrari and Mercedes daggers drawn in the season, there's no other way for the German driver than to head for a win. That said, it's not going to be any easy- is it?
In order for Vettel to grasp the lead of the race, the biggest litmus test of his resolve as a top-rated driver will be that of having to pass Hamilton- not the easiest pushover on any given day.
Next, once Vettel moves into second- consider for a second that happens- he'll be wary of being sandwiched by the two Mercs. Can he go even better than and if so- how?
Where the 14 races of the season stand, Ferrari's strategies in the pits haven't really been at their best, have they? It may all boil down to tyrewear and pit-strategies.
But another non-finish at the very front would nearly terminate Vettel's chances of prevailing at the end of this season. It's literally a do or die for Ferrari.
K-Mag's form shouldn't be undermined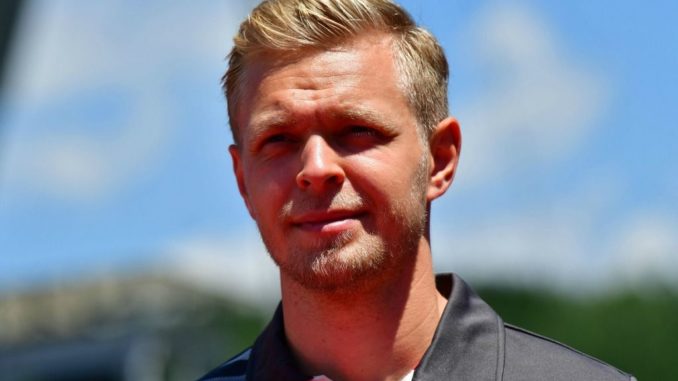 In the last Grand Prix, Kevin Magnussen was a bit of an unsung hero, even as the top honours belonged to the familiar figure at the front- Lewis Hamilton.
In setting the fastest lap of the race at the Marina Bay, Magnussen produced a stunner in his Haas. Now that he begins from fifth, can he launch himself further up and go better on a Raikkonen or possibly Sebastian?
For starters, his fans would certainly want that as an outcome. But let's see what happens at Sochi.
Can Raikkonen go past his hundredth podium at Sochi?
Possibly, by now, they know it at Mars that Raikkonen's slated to drive for Sauber next year. That his future has been decided and Raikkonen's gotten himself two full seasons ahead of him, he can drive with the relentlessness of a prancing horse, of the kinds we spotted at Monza.
But now given that he doesn't really have to obey team orders in order to do his future at Ferrari a favour- what's going to happen to his run at Russia vis-a-vis Vettel's?
Will Raikkonen try to and get past Sebastian and relent team-orders or will Sebastian mock his 'best friend?'
There's so much to look forward to at the 2018 Russian Grand Prix.