Once upon a time, Formula One car constructors worked diligently from July through December to manufacture the best possible racing vehicle for the next season. Authors, and former Formula One team members, Steve Matchett (Benetton chief mechanic) and Adrian Newey (Red Bull chief aerodynamics engineer) have written beautiful tomes illustrating the laborious efforts by many thousands of individuals to achieve the perfect race car.
During the Turbo-hybrid era (2014 to current) though, we fans have witnessed a change and one it is clear the constructors have not anticipated: evolution of their cars throughout a racing season. Clearly, each constructor's various engineering departments are always working to improve their product, but this is the 2018 season is really the first where the timing of these incremental improvements was important!
We fans have been witness to a unique struggle of the timing of the evolution of constructor cars during this 2018 Formula One season between the two primary rivals of Ferrari and Mercedes, and sometimes, Red Bull.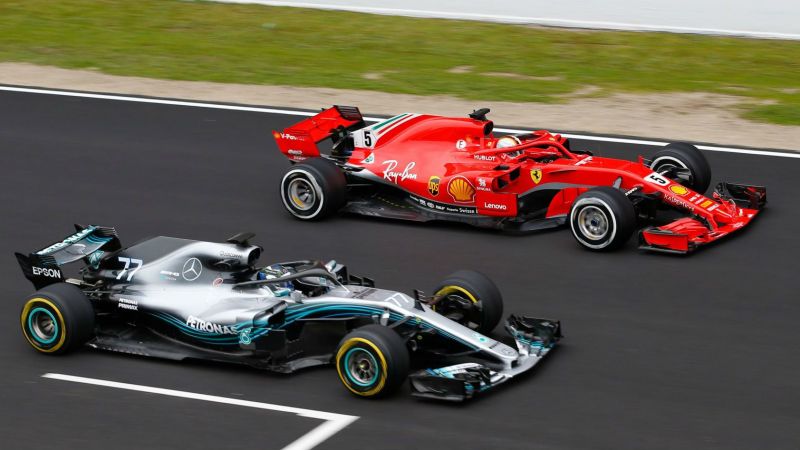 For the lay-fan of Formula One racing, the SkySports television crew would mention these car evolutions without much care or concern. These 'personalities' clearly discuss the evolutions, but never realize the importance of the timing of the evolution of constructor cars during this 2018 Formula One season.
Imagine a constructor that actually understood the importance of evolution timing during the 2019 season. A constructor that understood the 2019 Regulations Data – Engine elements Grid Spot Penalties. A constructor that established an evolution program across their various engineering departments (aerodynamics, engine, turbo, electronics, batteries, exhaust, recovery) planned across the entirety of the 2019 season. A constructor that wasn't reacting at or after each race, but rather attacking with their every strength ahead of every other rival constructor at and after each Grand Prix.
And imagine your favorite driver with such a forward-thinking constructor. Who might have won the 2018 World Driver Championship (WDC) if Mercedes AMG Petronas had not evolved with W09 EQ Power+ at just the right times, with just the right driver, and just the right amount of luck?
The future champions of Formula One are visible on the horizon in the likes of Verstappen and LeClerc…as well as my opinions.