To an average fan, it may well be just a sport. But to the enthusiast, it symbolises adrenaline rush. So in an age where terms like courage often run on bumper sticker announcements and where reality shows run on manufactured stunts, F1 continues to enthral fans with some drivers showing true grit and real life daredevilry on the track.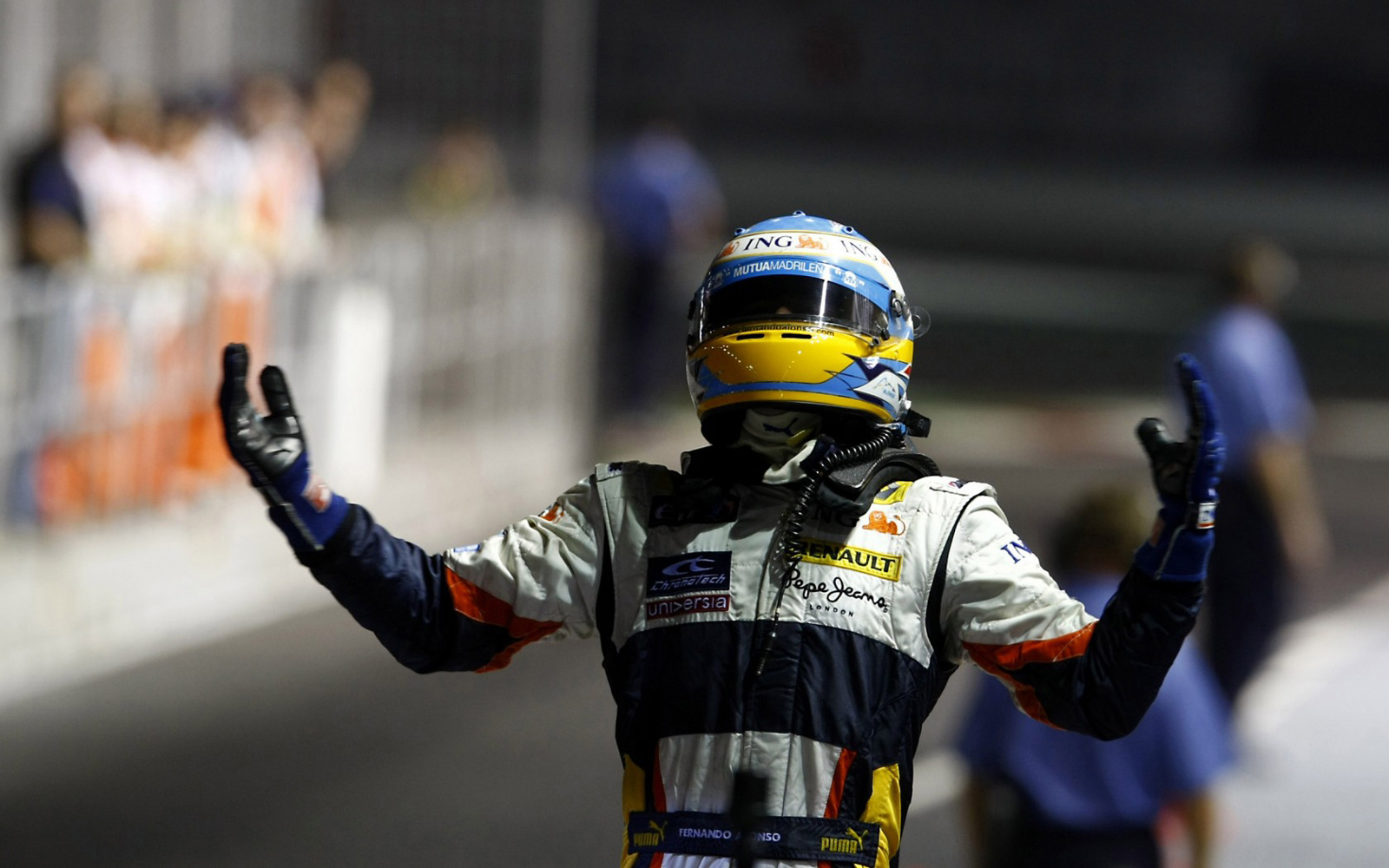 In its 67th season, having unfurled legends like Fangio, Senna and, Schumacher- F1 continues to derive meaning from names like Hamilton and a certain Fernando Alonso.
But while Lewis is on his way to clinching what might be a fourth world title, we focus our attention to one of F1's most admired modern day legends- Fernando Alonso.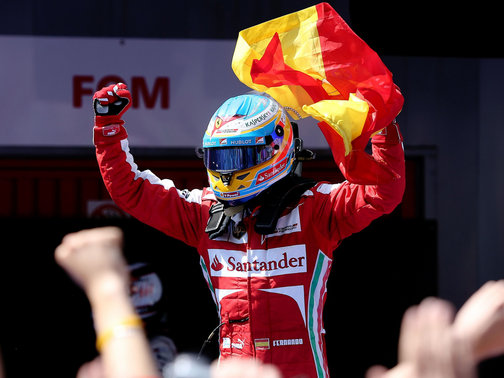 So while you know the 'Spanish Samurai' as someone who would leave no stone unturned in making a 'move' on his opponents, despite having endured a horrible run with an ill-fated McLaren, thankfully, released from it's alliance with Honda (the F1 engine supplier), what's it about Fernando that keeps fans on the tenterhooks?
Here are 5 Astonishing Fernando Alonso Facts that fuel his Legend:
1. No other modern F1 driver has got a museum made on his life apart from Fernando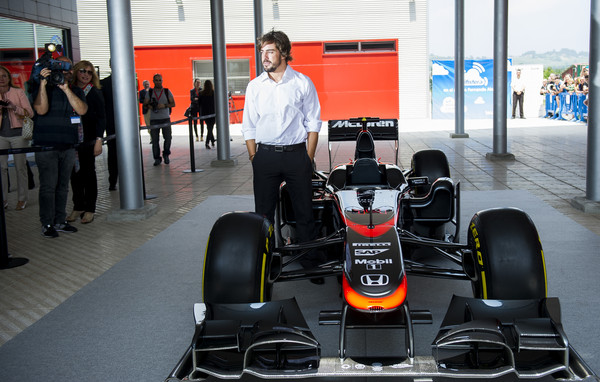 At times, one wonders, weather F1 could literally mean an extension to Fernando 1. On a serious note, the man from Asturias, Spain inaugurated the Museo Fernando Alonso, an epic repository of all things Fernando Alonso a few years back.
While F1 pundits from around the world were quick to shed light dropping some sarcastic word-bombs on a move they remarked highlighted Alonso's ego, to the purists, the Fernando Alonso museum in Oviedo (also, the Spaniard's birthplace) is a tribute to a real racing legend.
We are talking about 97 podium finishes, two world titles and 32 race victories at the end of the day.
2. Only Alonso could've have pulled off a fastest lap in perhaps the least impressive F1 car this season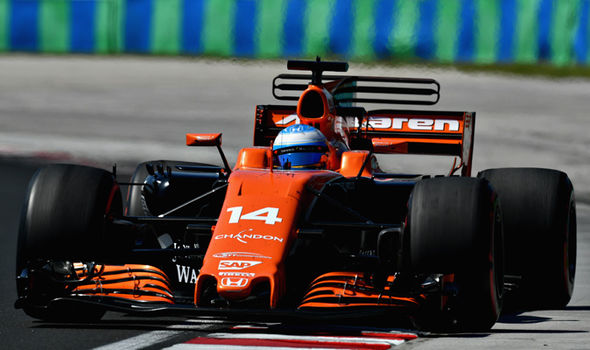 Where were you when the Hungarian Grand Prix played out on what had seemed to be yet another sleep-inducing race weekend for the McLaren-Honda team?
A race that was painted red by Ferrari drivers- Sebastian Vettel (P1) and Kimi Raikkonen (P2), the Hungaroring saw it's fastest lap of the competition set neither by any of Mercedes guys or by the Ferrari blokes.
With nearly a lap to go in the 70-lap competition, right out of nowhere did one see Fernando Alonso in that painfully slow McLaren Honda set the fastest lap of the race; a scorcher at 1:20: 182.
 Lewis, did you note that one?
3. Does it fuel his ego when he hears, reads about "Fernando is faster than you" comment?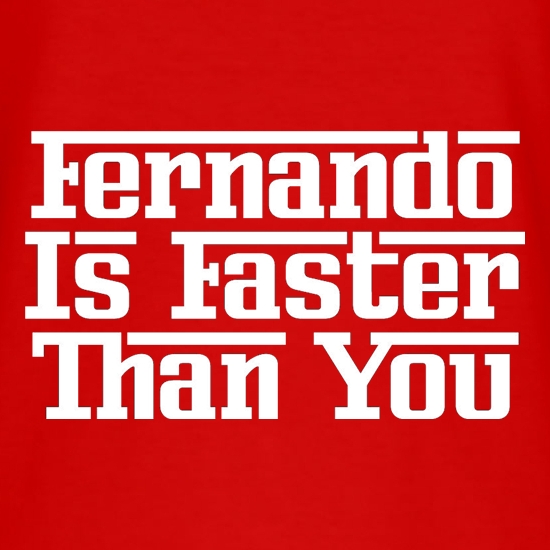 You already know that what heck of a difference can team orders bring to the drivers. But, if you are a Ferrari driver, a team famously known and equally riled for exhibiting a favouritism about its speedsters- you would know what to make of the 'Fernando is faster than you comment'.
It might just hurt more if you are Brazilian Felipe Massa, the man who very nearly became 2008 world champion, then upon some strong races for Williams announced his departure from F1 in 2016, only for fans to see him return- rather unexpectedly the next season, i.e., the ongoing F1 2017 run.
But rewinding our memories back to the German grand prix of 2010 would bring back a fascinating tale- something that might even chuckle Alonso, not a man you expect to smile nowadays in that McLaren.
When Felipe Massa was told loud and clear on the team radio that his teammate, who had then been trailing him was faster on the then set of tyres, it became clear on who had to subside. Eventually, the 67-lap race was won by Alonso, who overcame pole-sitter Sebastian Vettel (then, with Red Bull) and pushed to dust critics and opponents in a belter of a race at Hockenheim. As for Felipe, he didn't do that bad, truth be told, garnering a vital P3 for Ferrari.
4. Not many drivers have been able to outrun someone as fast as Kimi Raikkonen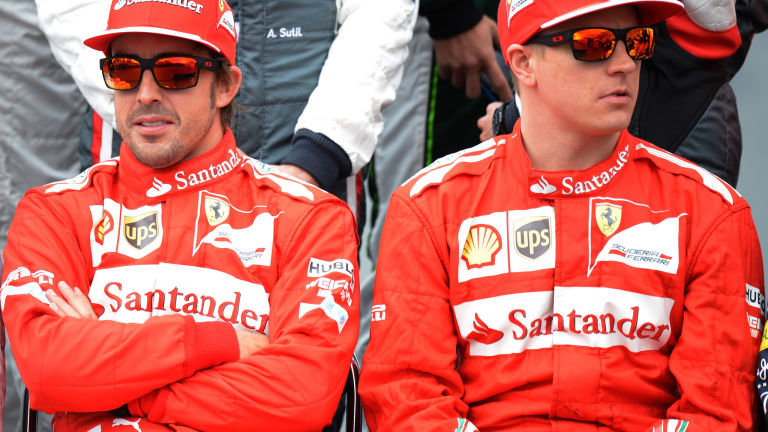 Ferrari's current wingman, aside Sebastian Vettel, Kimi Raikkonen, famously called 'The Iceman' wasn't a particularly happy bloke in 2014.
The reason? He was teamed up with, rather racing alongside a certain Fernando Alonso.
In what had seemed right before the start of the 2014 season- that eventually belonged to a cold-blooded Mercedes and Lewis Hamilton dominance- saw F1 unfurl the 'Fire' and 'Ice' combination, with Raikkonen teamed along with the fiery Fernando Alonso.
Sadly, not only did Ferrari fail to dominate Mercedes, perhaps largely owing to a technical shortcoming (read speed) when matched with the F1 W05 Hybrid, but in fact saw a promising alliance between the Spaniard and the Finn fall flat on its face.
In outfoxing Kimi Raikkonen, not a man you see run bland having had 43 fastest laps against his name- Alonso showed who the real boss was at Ferrari, in securing 161 points to Kimi's 55, 2 podium finishes, helping him drive his moderately quick F 2014 T to P6 in the driver's standings.
On the other hand, all that Kimi could manage would be a best-place finish of P4 at Spa-Francorchamps, a track where's he's been described as a 'King'.
5. No other driver since a Giles, Lauda or Prost has demonstrated what it means to be a real Ferrari driver
It's rather surprising that the last that a Ferrari driver secured a world championship was way back in 2007. The guy was Kimi Raikkonen, currently described as 'laggard' and according to critics- a second-rate driver to Sebastian Vettel.
But then, in the decade since, three other drivers have and gone and done nothing to bring home Ferrari another world title- Massa, Vettel and, Alonso himself.
But even in the 5 years that Alonso drove for Ferrari- 2010 to 2014- what 'El Nino' managed was something many would call quite phenomenal.
In what had clearly been some of the weakest seasons for arguably F1's most famous racing outfit, Fernando drove home a staggering 44 podium finishes donning those famous reds and won, 9 races from the 32 he's garnered from his F1 stint.
When one compares what Alonso managed in those Ferrari years with what others on the track did- Hamilton, then in a McLaren Mercedes, Mark Webber (also Alonso's close friend) in that Red Bull and the now retired Jenson Button, it's not too hard to understand who roared like a lion against a Vettel-dominated Red Bull show. It's that man from Asturias: The Legend Fernando Alonso. Not done yet!