For a driver who was clearly aware that in the current season, he would be paired alongside no one else but Fernando Alonso, a giant of the sport, the way Esteban Ocon has conducted himself, thus far, has been nothing less than extraordinary. But this is prior to the recent slump that hit the wailing fortunes of the young French driver.
At the challenging Portuguese Grand Prix, he finished seventh, before going on to secure back-to-back P9s at the races that followed, starting with Spain and then, Monaco.
But the recent run of form for the very talented French driver, whether you take his DNF at Baku or the string of P14s at Austria, the Alpine driver has been found wanting of late.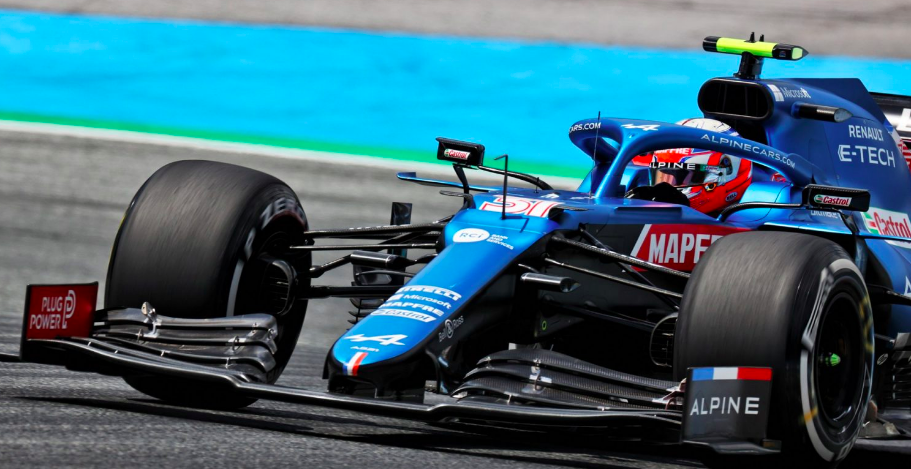 Not seeming under pressure at one stage despite having the returning double world champion Fernando Alonso as his teammate, the current time has become a challenging one for a driver who enjoys much attention from the likes of Toto Wolff and at one point in time, did karting alongside Pierre Gasly, his compatriot.
Asa matter of fact, where the last four back to back Grands Prix are concerned, then Esteban Ocon hasn't scored a single point and this has truly extended the advantage that the famous Spanish Samurai is enjoying at present, being solely responsible for scoring the points for the Alpine outfit.
That only means that something in the car, i.e., the A521, Alpine's 2021 challenger isn't quite working right for young Ocon. So what is it? Is there something seriously lagging where the aerodynamic functioning of the car? Or is there some other component that doesn't help well?
Whatever it is, Esteban Ocon has asked his race engineers and a team of experts, with whom he's working closely to help him in ending his embattled situation with the Alpine machine.
And the following is what Race Fans happened to share on Esteban Ocon's current string of woes:
"The balance felt actually fine," Esteban Ocon said. "Once I finished a lap, I felt like it was a good lap on that second of Q1 and I was pretty pleased with how it went. Maybe half a tenth I could have gained, but that's all about it, to be fair. So that's where it starts to be difficult when you don't spot exactly what the issue is and then the lap time deficit is so big on such a small track. So we need to keep digging in and keep staying together to go through this period as quickly as possible."
Also Read: Lewis Hamilton Expecting A Tough Battle Ahead At Austria, Red Bull's Home Grand Prix!
What can be said for certain is that, where it stands at present, then a complete change in the chassis hasn't been ruled out. Furthermore, Ocon needs to quickly find a way to up his game in the much-important qualifying runs, where, in the first few races, he'd easily reach Q2 and Q3 but of late, has failed to make it to the final ten on the starting grid on the vital Saturday's.
He'd conclude with the following observations, "We'll start as fresh as we can be because obviously the deficit and the performance that we had was not good enough this weekend and last weekend."
So the key question is, with Silverstone, one of the fastest tracks on the calendar upon us in a little less than a fortnight's time, would Esteban Ocon have solved his current string of car troubles?