Excited to hear the phrase, "Lights out.. and here we go!? Well, so are we. Who isn't? The first thoughts of every Formula 1 fan about the fast-approaching Austrian Grand Prix are about just counting hours and seeing them turn into minutes, and in turn, minutes turning into seconds. How long has it already been before we got a hint of Formula 1.
To even think of Winter Testing that took place early February seems like a lifetime ago. Isn't it?
That being said, among the most impressive drivers on the grid, Daniel Ricciardo too is excited to get behind the wheels of his Renault, his 2020 drive to participate in the battle for supremacy at the home event of his previous team.
It's also, as a matter of fact, an occasion where Renault are bringing forth the car updates. It's the kind of factor that'll hopefully play into the hands of the force to reckon with in the midfield battle. Though, it's not the kind of advantage someone like a Ferrari would have at their disposal where the 2020 Austrian Grand Prix is concerned.
In fact, against that narrative, it's not hard to read or spot talks and opinions floating everywhere that point to Renault even mounting a move or two over a team vastly superior to their overall package.
Think no further than the Scuderia Ferrari SF1000 in that regard.
Nonetheless, what does Daniel Ricciardo feel about the imminent Grand Prix, that brings back our favorite sport to the mainstream after such a pronounced absence owing to the COVID 19 epidemic?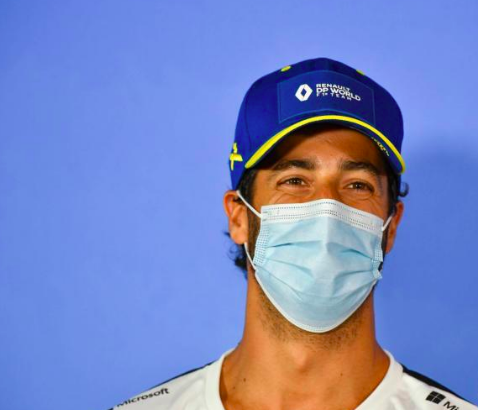 Speaking to the media just ahead of the first race of the season, here's what Daniel Ricciardo, 31, shared:
This is a circuit which wasn't a great one for us last year," said Ricciardo.
"I'm actually very happy to come back here, not only once but twice. You certainly learn more from your worst days, or least good circuits.
"We obviously drove the car in Barcelona, but it will be not only a different car but different circumstances on this circuit. If it's improved, I think it's only going to get better.
"I'm excited for what we've got coming here this weekend. I'm very curious to gauge it to the car I drove here last year."
That being said, given the truncated calendar wherein new events and new possibilities of adding other contests are still being considered, all that Daniel Ricciardo has eight races to collect points and tackle the midfielders and even try and attempt to break into the top three at the front of the rid.
The famous Australian driver, instantly identified by his affectionate smile as we all know, is due to move to McLaren at the end of the season, which means the stint at Renault is rather brief. Isn't it?
Against that narrative, the man behind famous wins, such as Monaco 2018 and China 2018, shall try all in his might to put up a show. After all, it didn't take him long to adapt to the yellow-liveried car in his maiden stint, wherein in 2019, he already collected the best finish for the French constructor courtesy his P4 at Monza.
Earlier, he'd put his Renault on fourth during the qualifying battle at Canada, a race wherein he finished ahead of his teammate, at sixth.
Can Daniel Ricciardo bow out with something special for his last two races at Austria, given it's a one of a kind double-header (also his last runs at Spielberg in the bright yellow overalls)?