In the Ferrari bunker, there have been smiles galore. In the Mercedes garage- could it be that a storm is boiling? Before March crawled up upon us like an expected landslide, who would have predicted an absolute Ferrari domination in the proceedings thus far with the Prancing Horse going 2-0?
A Ferrari hat-trick on the cards?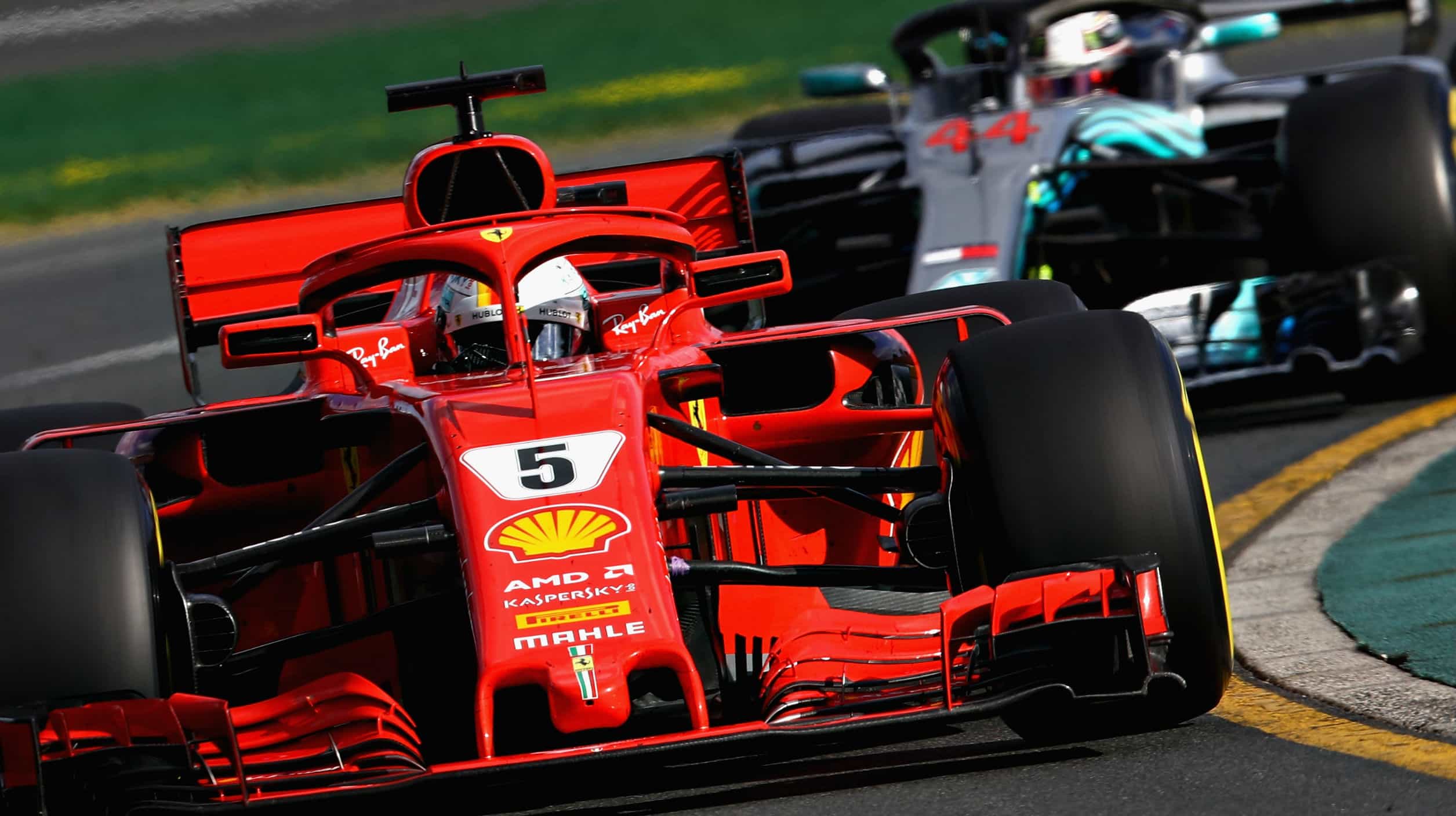 But hang on. With two smiling Sunday's, could the one at Shanghai for 2018 Chinese Grand prix fuel romance for Scuderia's rivals? No more swirling tizzy in the heat of the desert. No maneuvering amid narrow straits Down Under either. Welcome to round 3 of the new Formula 1 Season in Shanghai, the heart of the Chinese mainland. With two-back-back races unfurling an absolute belter of a duel thus far, expect the fight between the usual suspects on the Constructor's leadership charts to get only tighter as we stay glued to the fifteenth run of the Chinese Grand Prix.
Will the giant awaken to spread it's silvering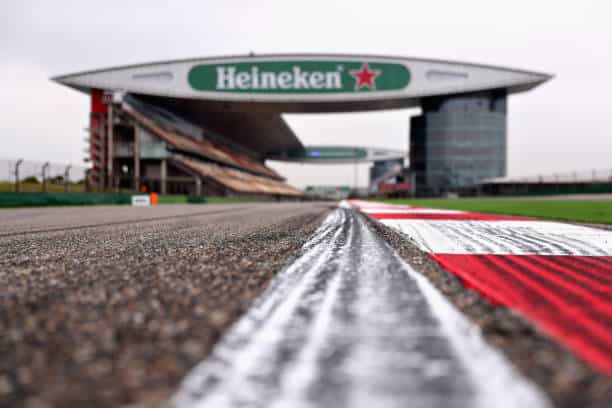 Whether there's a word of caution or a call to action in Formula One's newsletter proclaiming, "awaken the giant" in reference to 2018 Chinese Grand prix, we don't know so far. And may not until lap 56 storms up in the run to the checkered flag. But what we do know is that given their past run at the Chinese Grand prix, it's not hard to fathom who the giant may actually be? Can Lewis and his Mercedes expect finally a boom having set foot in the economic capital? If you were to stare down from the northern tip of any skyscraper in the vicinity of the Shanghai International circuit with a perspective, you'd be a witness to polarised views. You would see well beyond the tiny mutant run between the Silver Arrows and the Prancing Horse.
Lewis: ring master at China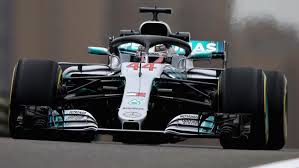 While the stands filled with bloodied red would fancy the Chinese Grand prix as a threat to spoil Mercedes' consistent 4-year reign here at Shanghai, the purview from the Silvery streams would be different. There may not be a better track than Shanghai for Lewis to curb the Ferrari storm. With 5 wins- the most ever in the history of the track- it's not too hard to understand why Lewis accepts with glee even as he delivers an uncommon verdict each time he exults in celebration, "Fans.. you (Chinese fans) are the amazing (the best)here." At the height of his famous rivalry with 2016 World Champion Nico Rosberg, it were here in the heart of the corporate showdown of China that Hamilton aced wins in 2014, 2015 and, 2017 bringing up triumphs aligning grit and focus. And it could be said, a win at China is always considered steadying up.
A closer Vettel versus Lewis showdown at China?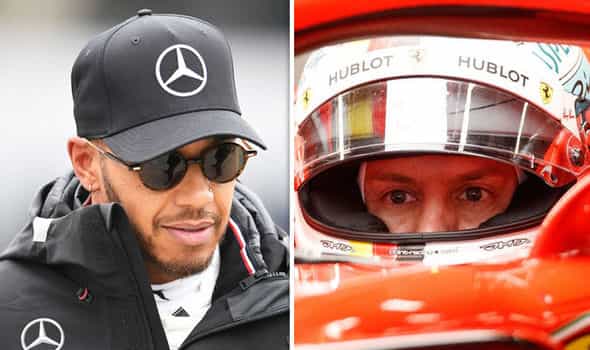 But Vettel, who'd be mindful of the fact that no driver in the history of F1 has gone on to lose a World title having won three opening races, would have, for certain made plans to impose his will in 2018 courtesy a hat-trick, having pocketed Melbourne and Sakhir so far.
But will Shanghai's enthusiasm for a grand Sunday echo the sentiment of Ferrari's top ace? We don't know yet. What is perceivable is that at the outcome of the 56-lap competition, pegged by a reasonably flat track and, long and widening corners will engage the top draw's- Ferrari, Mercedes and, Red Bull in what might actually be a gut-twisting two hour saga, with Red Bull being in it to spoil any of the two team's plans, having secured an unexpectedly poor double DNF at Sakhir.
How does the Chinese Grand prix track pan out?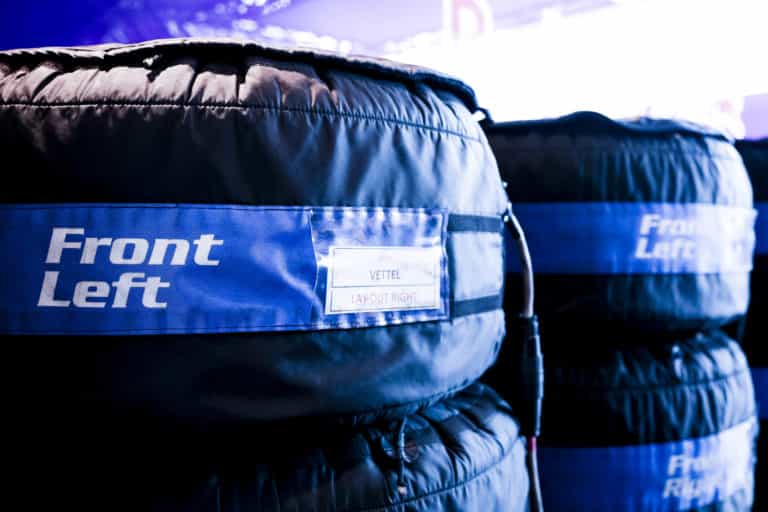 A tricky circuit that throws up exciting twists and turns, while the Shanghai circuit may seem like a cakewalk for its near absence of elevation, but it's loaded with tonnage of exciting queues that shift the momentum among the leaders. Wrapped with spacious long straits but nervy corners, even as track temperatures spare drivers the sweltering heat, the circuit is kind to the brakes thanks to long straights. But with the reward for a relatively easy overtaking thanks to wide, long straits, drivers have to factor in the challenge of moving along unscathed in tighter, faster corners vis-a-vis a Sakhir or Melbourne.
Then there's always the possibility of sporadic showers wetting the long and winding corners of the 5.4 km long track. In the event of an unlikely run-in with rains- often an unpredictable flavouring in a tectonic contest, expect the wets to be on standby mode. The relatively smooth Shanghai racing surface calls for immense balance between grip, traction and, acceleration all thanks to long, extended straights and imposing turns. And in it lies the beauty of an aesthetically pleasing track that seems as captivating from the stands as it is daunting for the drivers to master. None have mastered it like Lewis and Alonso, old-guards and multiple championship winners who've emerged ballsy with some nerve-wrecking triumphs in 2013, 2015 and, 2017 respectively. And yet, none could master it considering Vettel reigns supreme in a contest where Red Bull with strong straight line speed having the possibility of playing jokers in a wild pack.
For now, it's all to play for at Shanghai on April 15, 2018.