One could say Christmas arrived a bit early for Ferrari's Charles Leclerc, someone who drove his maiden season in the dashing reds in 2019.
Among the biggest piece of news in the world of sport on December 23, 2019, with just a few hours to go before the much-anticipated Christmas eve was Charles Leclerc's Ferrari deal. In a year where the Scuderia found its prominence perhaps tested even more severely when compared to the previous seasons, from Mercedes, it brings a massive sigh of relief, and should one also say, some definite hope to know about Charles Leclerc's future at the Italian racing team.
Charles Leclerc's Ferrari deal, wherein it was confirmed that he would be racing definitely for the Italian marquee for 2020, has now been extended until 2024.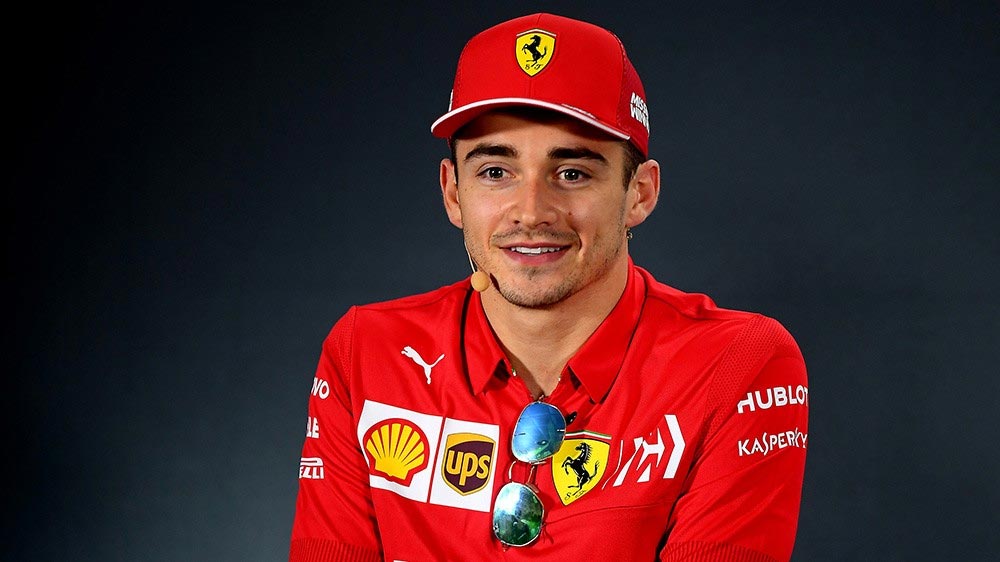 This effectively means not only that the famous and widely-noted young Monegasque is going to be driving along with Sebastian Vettel next year, but that the Prancing Horse seems to have picked the man it expects to lead the massively-sought period of recovery, something that not just the F1 fraternity has awaited with a bated breath but something that has been keeping the Tifosi on its heels.
It was not Vettel but Leclerc who delivered strongly for the Scuderia in a year that was made even more difficult by the prominence of Mercedes, whose Lewis Hamilton went on to win a fabulous and deserving sixth driver's title as the Silver Arrows doubled up with a Constructor championship victory, yet again.
While the experienced German, a former four-time world champion, cut a forlorn figure, bagging no more than a solitary win at the 2019 Singapore Grand Prix, it was the youngster from Monaco, now confirmed to drive until 2024, who brought Ferrari back from the brink particularly in the second half of the season.
Charles Leclerc, driving in only his second-ever year in Formula 1 first bagged a determined win at the famous Spa-Francorchamps, the home to the Belgian Grand Prix, but followed his maiden win with a spectacular drive to victory at Monza, the very next race after Belgium, a contest he won from the pole position.
He shared some views about his mega Ferrari deal and said:
"I am very happy to be staying on with Scuderia Ferrari!"
"This past season, driving for the most illustrious team in Formula 1 has been a dream year for me."
"I cannot wait to enjoy an even deeper relationship with the team after what has been an intense and exciting 2019."
"I'm keen to see what the future holds and I can't wait to get going again next season."
Even team Principal Mattia Binotto expressed delight at having signed the 22-year-old racer with the team and quoted:
With each passing race this year, our wish to extend our contract with Charles became ever more self-evident and the decision means he will now be with us for the next five seasons.
"It demonstrates that Charles and the Scuderia have a firm future together.
"Charles has been part of our family since 2016 and we are more than proud of the results we are achieving with our Academy."
Leclerc, it ought to be remembered, collected 2 wins and 10 podiums in his debut season with the Maranello-based outfit.