Bottas is on pole. He's set a personal best at 1:02:939. Hamilton, though currently being summoned to the stewards for failing to slow down during the yellow flag period at the quali, still holds on to his second. This is until further notice may change the pecking order.
The Mercedes duo are being followed by Verstappen who qualified for a very strong third, which gives him a legitimate idea to imagine he can still push the duo to vault ahead come the race.
Meanwhile, everyone, whether Norris of McLaren or Stroll and Perez of Racing Point are ecstatic given the results of the first qualifying round of 2020's season opener at Austria.
The Renault of Daniel Ricciardo is on tenth, which is still better since knowing Danny Ric's penchant for making swift opening stage moves, anything can happen early o.
It's just that there's nothing exciting at all for the scarlett red cars.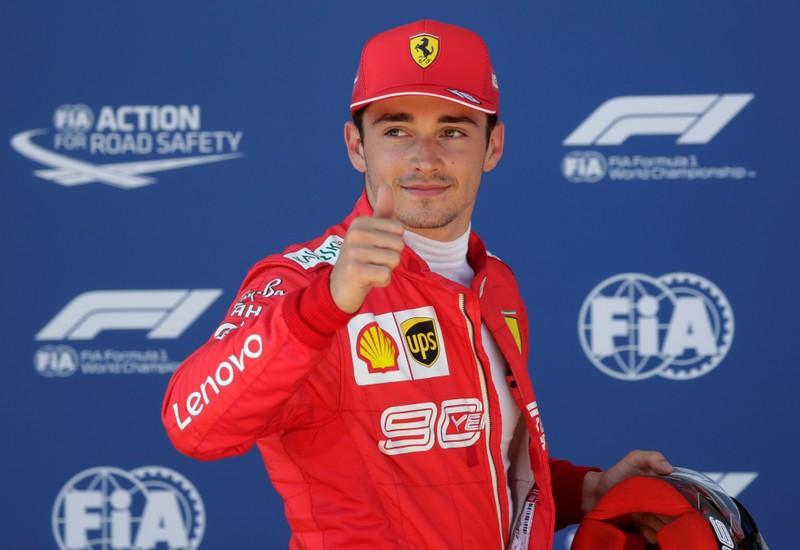 The only saving grace of a forgettable qualifying performance, where Sebastian Vettel, who recently turned 33, qualified eleventh, is Charles Leclerc's P7.
And that's pretty much it.
It's the first time in 5 straight years that the experienced German driver has failed to qualify for Q3, leaving much of the work on young Charles Leclerc's shoulders, who could do no better than seventh.
Although, it's still technically a better place to start vis-a-vis Vettel and Ricciardo's grid position, a P7 for a Ferrari seems unexciting and pretty dull.
Does it not?
Which is why Charles Leclerc had the following observations for a team that clearly struggled and failed to put its act together in the big qualifying contest:
Unfortunately this is where we are at the moment, so we need to work and start building a better car for the future," shared the young Monegasque. "We cannot get demoralised by today's result but today's result is not what we were expecting, we're not even close to where we expected to be."
That being said, while surely a lot of tears and disenchantment, as currently visible of social media as parts of reactions to Ferrari's sordid performance at quali are justifiable, they shouldn't be too much of a surprise.
For after all, the team had declared frankly, well before hitting the Spielberg track that they would not be carrying on any updates on its SF1000, of the likes that Mercedes and Red Bull have already executed. This, in itself, should serve a handy explanation as to why the red car seemed to utterly incapable of putting great times on the fast or hot flying laps as they are called.
And where the updates are concerned, then there's little one can do as Ferrari are going to carry some only by the time the 2020 Hungarian Grand Prix arrives.
Until then, there's little their two drivers can do. Of course, it would look poor and bad for the much-experienced German driver, the one the team have contended with for five consecutive seasons, 2020 being his sixth actually.
That being said, for the Tifosi- only a miracle can put the Ferrari up in the grid or unless someone up at front commits a massive fault. It's only conjecture at play as to what might Ferrari manage at the 2020 Austrian GP season-opener.