Charles Leclerc is currently fifth on the Drivers Standings. Last year, he wasn't in the running for a top ten finish at this point in time, as he drove for the formerly Sauber racing team.
Charles Leclerc has so far, collected 36 hard-fought points and demonstrated grit and class courtesy that stellar drive at Sakhir.
In the electrifying night safari at Bahrain, the 21-year-old failed to win the contest as he stood a fighting third. Yet, he won hearts.
Not for nothing is the Ferrari recruit being hailed so highly for it remains to be seen just how many drivers would've been able to handle the kind of pressure this young man endured, still managing to make the most from a race where anyone's heart would've sunk had one been in Charles' situation.
But now, about to enter his second-ever run at Baku, home to one of the finest and most enthralling contests ever, the Azerbaijan Grand Prix, a question stares Charles Leclerc in the eye.
Will the driver, who's already impressed in his rookie Ferrari year be able to deliver a special performance at the street circuit?
Well, for starters, it would not only mean the world to the avid youngster, who became the 99th driver in the history of F1 to clinch a pole ( as seen at Sakhir, over a fortnight ago) but it would augur well for Ferrari, who have failed to win a single contest, thus far.
At China, Vettel somehow managed a third while Leclerc would only deliver a P5. At Australia, neither of the Ferrari drivers managed a podium. At Bahrain, Leclerc did something few would've expected, a feat so special that it drew praise from arguably, the best man on the grid- Lewis Hamilton.
Is that right?
So in a season that's already begun with Ferrari evidencing a mixed fortune, so to speak, nothing would count in as big as a win at Baku, a track where the famous Italian marquee haven't yet won a contest.
To that end, winning at Baku, it must be said is never easy. This is a track so used to throwing in surprises, where both race-winners and podium-clinchers stand. Remember Sergio Perez's consistent record in 2016 and 2018 and Hamilton's fortunate win as seen in the last year?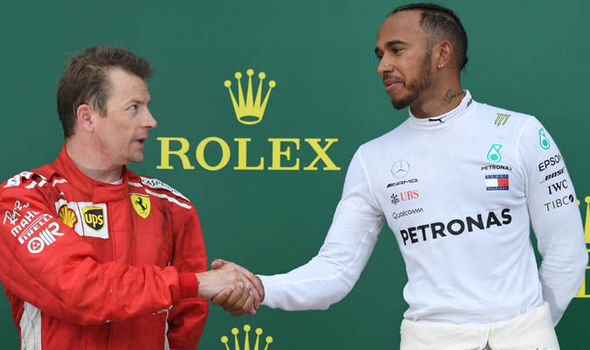 That's not all. Who would've thought that Ricciardo's brilliant 2017 would actually come true. Wasn't Red Bull's legendary double-stacking under the safety car in an action-packed race- with Vettel and Hamilton coming to blows during the closing stages- stuff of legends?
But where recent history goes, it appears that Ferrari have some unfinished business
2018 would spell another disappointing run from Ferrari in the sense that their 'first-rate' driver Sebastian Vettel failed to secure a podium.
During the closing moments, soon as then race-leader Valtteri Bottas – who's never won at Baku either- ran over debris to retire, the man who was running in second, Vettel, would lock up under braking and thus, lose his position to Hamilton, Raikkonen, and Perez in that order.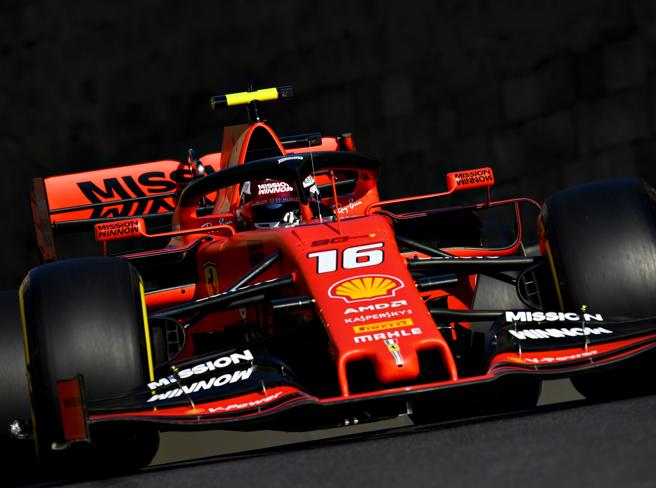 Interestingly, what might and should inspire Charles Leclerc at the 51-lap contest is the fact that his more experienced teammate has clinched a podium here, set the fastest lap (a track record, 2017) for the contest and even captured 2 pole positions, the most ever for a Ferrari driver.
Yet, what's elusive is a race win for the Prancing Horse.
And where the practice session stands then, in Leclerc emerging the fastest on the grid, it seems that a pole on the closing hours of Saturday, April 27 may not be entirely difficult, unless Mercedes' decisive corner-speed plays its part to usurp the red cars.
But if that doesn't transpire, then we would have a brilliant talent leading the grid on Sunday. So what are you waiting for? Oh yeah- lights out and away we go.