If things would have panned out the way all expected them, then we would have had a 2020 Chinese Grand Prix. Though, now it's not some breaking news to note that there is no race at Shanghai planned for this year. It's long been canceled. In fact, over the years, the Chinese Grand Prix has really emerged as one of the most exciting races of the F1 calendar, to some, a big fan-favorite.
Having said that, not since 2004, wherein the Chinese Grand Prix made its debut on the roster has the event been canned even once. Of course, 2020 has been that year that none saw coming, bringing about a big decline in all sporting activity owing to the Novel COVID-19 Pandemic that the world is still majorly dealing with.
Having said that, there arrives an interesting twist to the entire saga pertaining to the Chinese Grand Prix. Is there anything specific and unknown in the viewers' discretion pertaining to the race that might surprise you?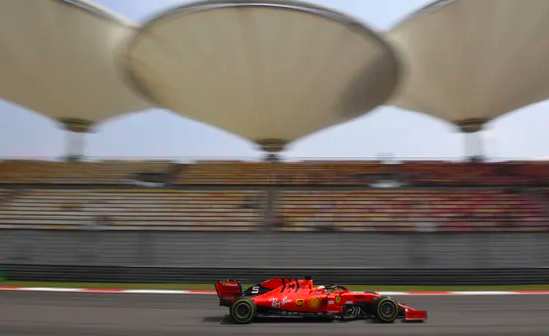 Well, the answer, very likely is a big yes. So what is it, after all?
According a close source connected to the Chinese Grand Prix, apparently, the circuit ( its organizers) gave the respected FIA some options, although, none were actionable enough for one to see a race happen at China.
As it turns out, China offered not one but 2 races to the FIA this year. So what are the broad details connected with the now-canceled Chinese Grand Prix?
Well, according to a report published in The Guardian, there emerge some interesting insights on a story that is truly informing about a race in the calendar that one really looks up to with great excitement:
"FOM asked us if it is possible for Shanghai to hold two races," Shanghai Administration of Sports director Xu Bin was quoted as saying by state news agency Xinhua. "We have not made the final decision, depending on the potential changes of the epidemic situation."
The coronavirus emerged in the central Chinese city of Wuhan late last year and has now infected more than eight million people worldwide. Beijing officials reported 27 new confirmed cases for 15 June on Tuesday, stoking fears of a second wave of the respiratory disease.
Moving on, this year, the Chinese Grand Prix was supposed to happen on April 19, but then, we know the kind of complications that might have unfurled at a time where much of the world was only coming to grips with the onerous challenge of contending with the Coronavirus situation.
Although, thus far, this hasn't been a race that's proven itself to be too kind or friendly to the likes of Ferrari or Renault or McLaren. No other driver upto this point has been able to even match Lewis Hamilton's sheer dominance at the Shanghai-based event.
The famous Briton, a six-time world champion, has won no fewer than 6 races so far and who knows, if 2020 might have also gone the way of "Hammertime!"
Where the likes of Ferrari stand, then it's clear they have a clear job to do, to increase their win percentage at the heart of this grand event in the heart of Asia. But where the other sports are concerned, then it's not too hard to see that China has actively kept away from any sporting activitiy.
This is where you are reminded that the other sports don't only include Table Tennis, Badminton or Football. In fact, China also happens to have a women's cricket team. But so far, it's all in the pipeline where the resumption of sports is concerned.
That said, let's hope that things get better and that normal sporting activity returns to the land of the "Dragon."