Bernard Charles Ecclestone. The one big name in Formula 1 that almost always elicits a response, no matter what. The one name that is simply unputdownable and unavoidable.
There are statements he's given that generate curiosity about the sport and the way it is governed. Then there are statements he's given that you one rather muffled and stunned in sheer silence or shock.
And yet, at the same time, this is an individual who's about as polarising as this very pertinent question, "Is Donald Trump the kind of leader the United States needs?"
Or something like, "do we need advertisements in midst of a YouTube clip!" Who knows what is the truth?
What we do know is that whatever he ends up saying, Bernie Ecclestone ends up making news! And mostly, it's funny, isn't it?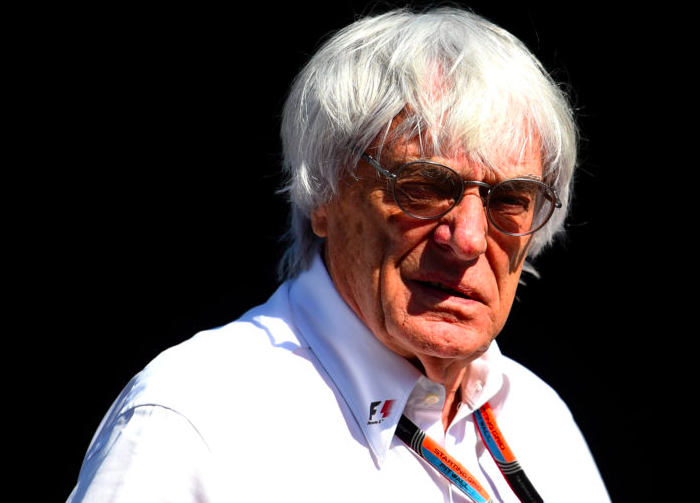 That being said, here's what the famous Briton said that is making much noise in the contours of Motor-Racing.
Apparently, it doesn't seem that Bernie is at all convinced about the way things are going on in this season, with one only hearing talks about the championship season getting finally underway, though it's not clear (by) when!
So far, as many as 8-10 Grands Prix have already been cancelled in the light of the COVID-19 pandemic, which has completely shaken up the F1 roster.
As things were originally planned, the first round of the 2020 World Championship was to have kicked off at the Melbourne circuit at the Australian Grand Prix, back in March.
Though, forget that. Not a single race has happened since then.
To this unmistakably confusing turnstile of events that have thrown of the 2020 season off the hook, this is what Bernie Ecclestone had to say:
I thought at the beginning of all this there shouldn't be a championship this year,"
"It's not up to Formula One to say what's going to happen.
"The Government can easily say, 'Terribly sorry, it can't happen' and there might be a second wave of this virus and then everything that's planned has to suddenly stop.
If someone could say that this is going to end in September or October, you can make plans. But how can you make plans? All you have is hope."
This season is not good for anyone and the biggest problem they've got is not knowing when this is going to finish
"It's a funny championship, isn't it?"
And that being said, Bernie Ecclestone's take on the complicated current season aren't off that mark.
He would further add to his statement:
"You have the Austrian Grand Prix and the next week the same thing but called something else.
So, you'll look at the championship, someone wins and you're not quite sure what they've won. And people will forever say that it was a lucky win because it wasn't really a championship."
And in that regard, a thought must be paid to the fact that not everything that comes from the man who's, at times, funnily described as an "wild old fossil" is incorrect.
Isn't it?
When was the last time we saw something so disappointing as the current season, which, well, we just don't know whether will happen or not.
Although, there's hope that the first Grand Prix will finally take place at the home event for the Red Bull team, July's Austrian Grand Prix.