It is for quite some time now that we've known a thing or two about the famous German automobile giant Audi wanting to get into the F1 space. Although, none of what we've heard or read has offered a modicum of clarity as to when might or how soon might one see Audi in F1. Right?
Well, that was before August 22. For after the aforementioned date, it finally appears that there's some sort of clarity, which is anything but blind suspicion or conjecturing.
You know the thing we call the truth!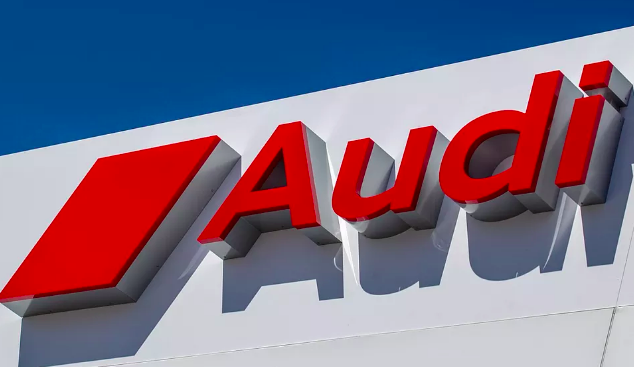 So where the truth of the matter concerning Audi in F1 stands, then the following is what you ought to know:
It is expected that the famed Deutschland-based carmaker is soon going to announce its intentions of being on the grid though not before the 2026 season.
But nothing's perhaps as intense and moving as what may happen in just a few days' time especially where one considers the plans of Audi in F1. So how is that?
As a matter of factly, it is highly likely that news about Audi in F1 may soon become public at the forthcoming Belgian Grand Prix of 2022, which is the Spa-Francorchamps race.
And should that actually come true, what could be more thrilling than that, should one put it like that?
Having said that, it helps to know where is that Audi has been struggling and as a matter of fact, for months together?
To that end, it helps to know that the famous powerhouse behind such hitmakers like the TT, A6 and the Q7, has been searching – and where it stands currently, the for months- for a partner team.
As per news updates and F1 sources, not all of which can be validated at this time, it seems, there is already an agreement in place between Sauber (Alfa Romeo) and the massively-followed German carmaker with regards to the plans of Audi in F1.
Can Audi therefore make it to the pinnacle of motorsport any time soon, and thus follow the footsteps of its renowned German compatriot, BMW- we are yet to get any particular verification. Though, what isn't mere hearsay and comes from bankable media inputs is that Audi is very keen to get into F1 and once it reaches there, it won't be in it for just small gains; they'll be in it to win it!
"I established the contact with McLaren and they (McLaren) would have been a candidate as a partner for Audi in Formula 1," exclaimed former F1 driver Gerhard Berger, who in his current capacity, is the head of DTM (Deutsche Tourenwagen Masters).
However, that being said, here's what one of the most widely respected racing journals Motorsport.com had to say about the big story in the realm of motoracing today: Audi in F1
The talks between McLaren's owners, the Bahrain sovereign wealth fund Mumtalakat, and Audi ultimately came to nothing. In the end, Sauber emerged as the preferred candidate following an evaluation of Aston Martin and Williams.
Discussions have now advanced with Sauber, after its owner Finn Rausing previously rejected an offer from Michael Andretti to sell the team for 350 million euro at the end of 2021.
It was suggested that Rausing insisted on the continued existence of the Sauber Group at the Hinwil site and the preservation of jobs, and also demanded a further 250 million euro as a contribution to the team in order to be sure the team was in safe hands.