Few drivers generate as much thrill as excitement as Kimi Raikkonen, still Ferrari's last world champion. And interestingly, even fewer continue undeterred with a no-nonsense badass attitude quite like the laconic Finnish driver.
Currently driving in his first season with Alfa Romeo (Sauber's newly-christened name), Kimi Raikkonen has, thus far, competed with great skill, showing the same vigor and class that one saw in his vastly improved Ferrari seasons, particularly toward the latter half of his second stint with the Scuderia.
A first-timer at Alfa Romeo, it won't be incorrect to suggest that Raikkonen's consistent point scoring has been the crux of what the Hinwill-based team have managed thus far from the 12 Grands Prix held in 2019.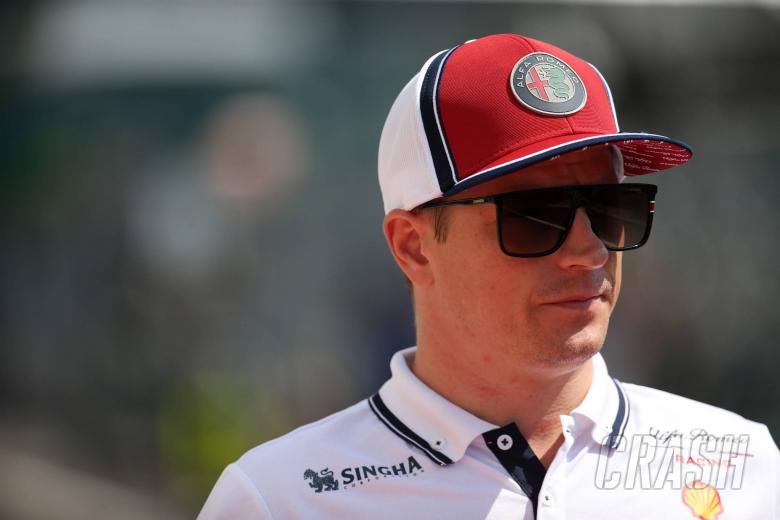 Kimi Raikkonen has gone on to collect 31 points and therefore, stands eighth on the Driver Standings, 4 ahead of Toro Rosso's Daniil Kvyat and 7 ahead of McLaren's Lando Norris.
But what's impressed one about the 2007 World Champion is that Kimi still manages to bring up a good fight to the fore, despite being the oldest man on the grid, competing against some who are nearly half his age.
His impressive drives at Hungary, Australia, Silverstone, and Bahrain provided plenty of glimpse of the old Kimi- the one keen to attack his rivals.
While he's holding up a good show – so far- in the scraps for the midfield where regular battles against the likes of Haas, Renault, Racing Point, and Toro Rosso have often seen the Alfa Romeo getting the better of the midfielders, it remains to be seen if familiar consistency can be carried into the remainder of the season.
Focused on the track and funny and nonchalant off it, there's never a dull day surrounding Raikkonen, recognized as the 'Iceman' of the sport. Interestingly, at a time where the season is still basking under the respite of the much-needed mid-season break, here's something that Kimi's Alfa Romeo team manager Beat Zehnder shared about the man who's inarguably liked by all.
Kimi drives without instructions," Zehnder said on Raikkonen, who of course said on the Lotus team radio once: "Leave me alone, I know what I'm doing."
"Kimi does it all by himself. He understands everything. The engineers discuss with each other whether we need to change an engine setting, but at that very moment, Kimi changes it on his own. He knows exactly what he has to do and when."
Truth be told, it's not too surprising to note the observations made by the Alfa Romeo Team Manager. Kimi's after all, very much, his own man; someone who just likes to get into the thick of the action minus any drama or shenanigans.
What'll be exciting would be to think what the Espoo-born driver can do as action resumes at Spa-Francorchamps on September 1, a track where Raikkonen's carved quite a reputation for himself as the 'King of Spa!'