The 2017 season is drawing to a close. A lot has happened. Indeed, it's been Hamilton's year, wherein he's been crowned world champion. Yet again. But there have been gains. Tons of them, truth be told, if you are a Ferrari fan, in particular. A season where Ferrari's number 1 driver Sebastian Vettel drove his heart out- giving pretty much everything on offer- fans have had to contend with second place for their favourite world champion on the grid.
But that's life. It goes on. You win some; you lose some. The meek-hearted resort to whining. The brave soldier on. That is, the essence of life. One notes that Sebastian Vettel didn't resort to excuses. He didn't refer to lame drawbacks about his car.
He entered races like a champion; he finished having driven like one.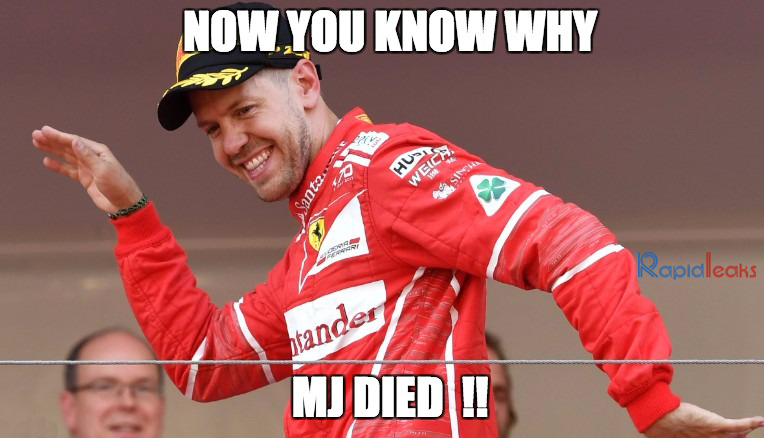 So a few days back at Mexico, where upon climbing back from further down the grid as Vettel made steady progress to finish P4, (after a disastrous opening lap confrontation with Hamilton), he was quick to embrace Lewis in the aftermath of the competition. A true champion's gesture, isn't it?
1. Of course, celebrations had vanished. But even in accepting the eventual reality- Vettel managed to break into a smile.
That is exactly what 2017 brought him, well, at least, where the first half of the season is concerned. There were fun times.
2. There were zesty smiles; it seemed all perfect for Vettel whether he ruled at Albert Park (Australia) or funnily examined the Red Bull of Max Verstappen. Of course, Sherlock wasn't hiding in it.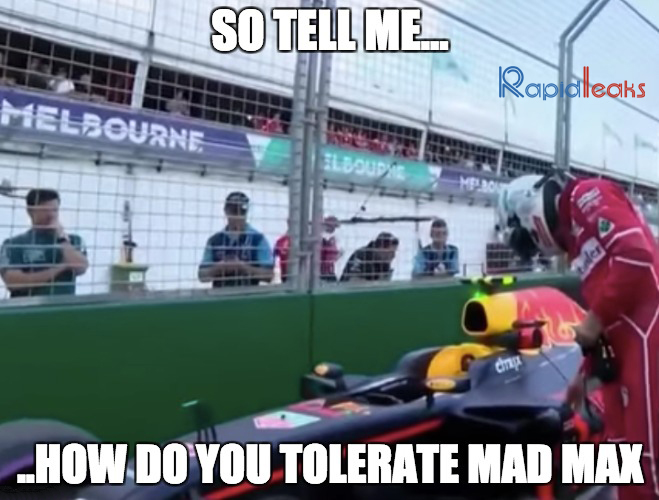 The Heppenheim-born four-time world champion, who has to his credit an amazing stack of 47 Grand prix victories and imposing 98 podium finishes began by winning at Australia.
3. He would soon break into a 'Walk like an Egyptian pose at Bahrain'. He was the ruling elite at Monaco, where his wide smile put the broad Carpathian Mountains to some complex.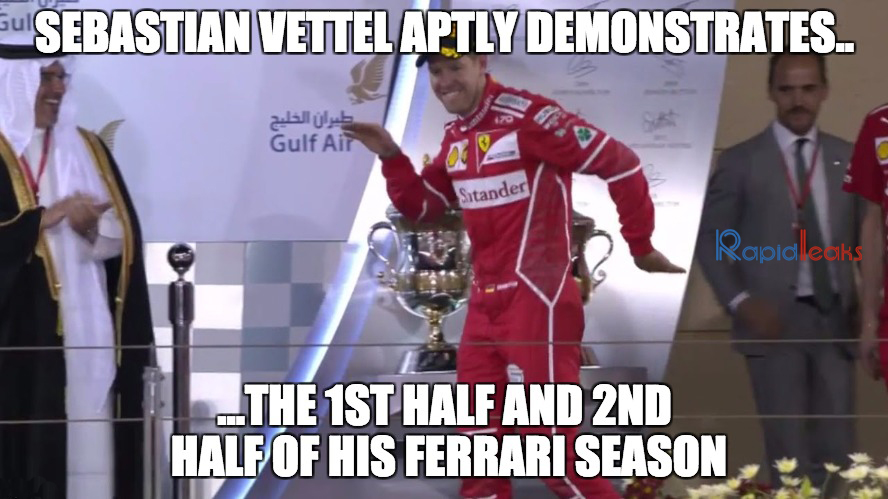 Vettel won more Grands Prix and even at the face of heartbreak, right after Mexico, smashed everyone- sparing Lewis only the body assault (lol)- by winning at Brazil.
4. He would keep the 'touchy' Max Verstappen at quite some distance this time around, akin to a loan taker evading his lender.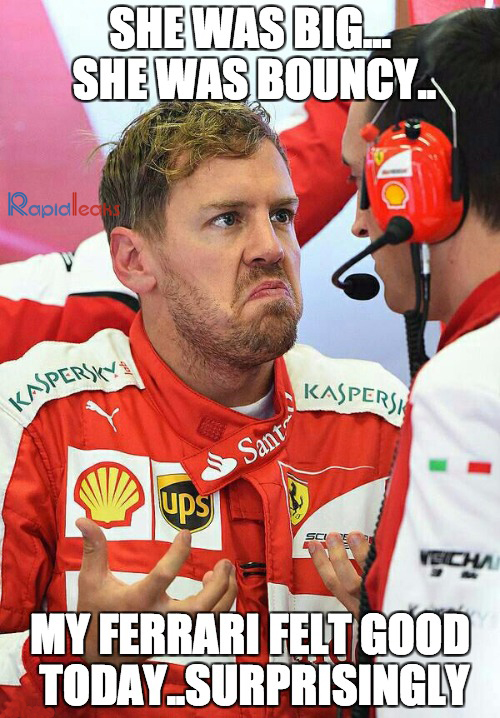 5. It was all grace and power for Sebastian Vettel despite holding the wrong end of the stick at Japan and Singapore, the former clearly not being his fault.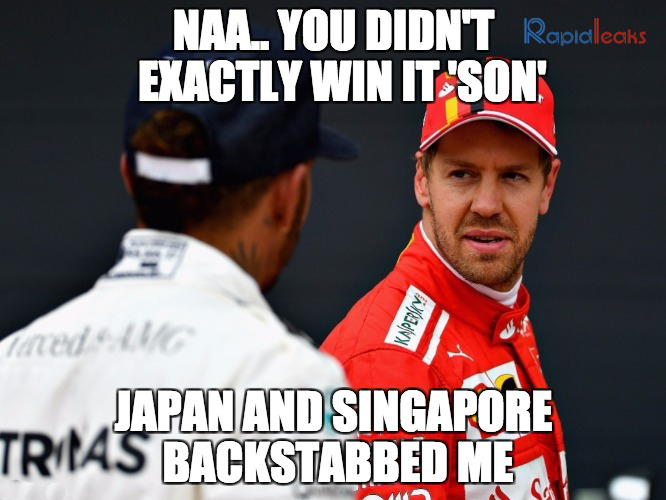 So listen up folks, don't lose that smile. We must celebrate what has effectively been an incredibly productive season for the German driver, one where he won 5 races, no mean achievement by any standard. Lighten up a bit!