The opening two races beginning from Melbourne and Bahrain have been an absolute thriller even in bringing about what might be called an unprecedented Ferrari advance in the season. But the 2018 Chinese Grand prix spruces up some questions and perspectives.
Even as Mercedes have produced a typically feisty, well rounded car, the zing in the wheels seems to belong- at least, at this point of time- to Ferrari. Therefore, there's a tonnage of questions lurking in many a mind.
Can Vettel complete a hat-trick in his brand new 2018 run with a car that seems determined to be a Merc nadir? Can Vettel, therefore, clinch that special maiden hat-trick of wins, the first in his Ferrari career having won the opening duel? Or will we see a sudden Mercedes resurgence, akin to a valiant and embattled soldier wanting to resurrect himself when confronted with overwhelming odds? Lest it be forgotten that if Lewis happens to miss out on the top step at the Chinese podium, it may well plummet him into a pit of self-doubt, if not pity.
At the same time, what action might unfold further down the grid. Can the Red Bulls- seemingly jokers of the pack favouring a Ferrari and Merc sequence thus far- bring up something special at the Chinese Grand prix?
Ever since 2004, the first instalment of the Chinese Grand prix, we've had fighting finishes in the battle to the checkered flag and a win at China, almost certainly assures a driver early advantage in piling up pressure to those in pursuit of the car at front. So as Vettel and Hamilton will once again- as expected- engage in what may be a dramatic fight to the checkered flag with the threat of rains holding attention at the backdrop, which 4 drivers need a solid 2018 Chinese Grand Prix?
Fernando Alonso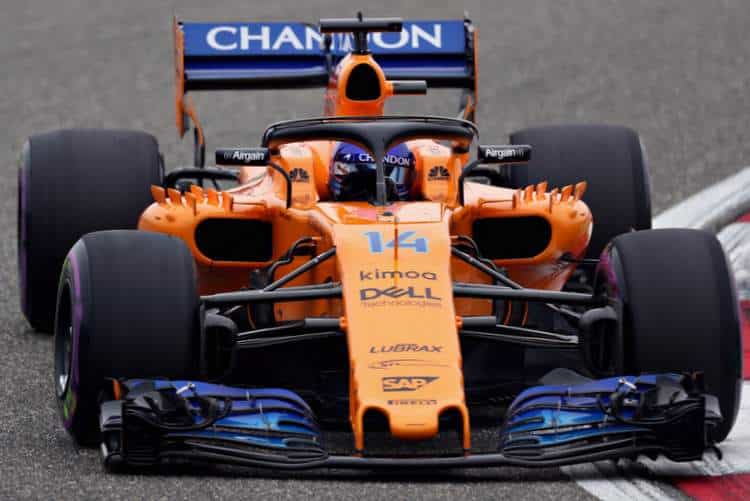 Prior to the start of the Bahrain Grand Prix, just a week earlier, in his media interaction in Thursday's presser, the Spaniard was asked that even as he'd predicted a possible P7 or P8 at Australia- before the start of the season-opener at Melbourne- how was it that he finished further up and what might be his chances at Sakhir? True to his no-nonsense and familiarly cosy response, Alonso unmoved said calmly," I don't know, I am not a fortune-teller; we will have to see how it goes."
Not that fans who've seen his thumping triumphs back in 2005 with Renault and then with Ferrari in 2013 are doubting Alonso in being a clairvoyant or questioning his skill at China. But it remains to be seen what might the McLaren talent offer here at Shanghai. But given that Alonso had demonstrated some form and that characteristic fight with a visibly better engine upgrade and higher car performance in his MCL 33 in his P5 at Australia, followed by a P7 at Bahrain, fans will be hoping for a fighting finish from EL Nino at Shanghai.
Max Verstappen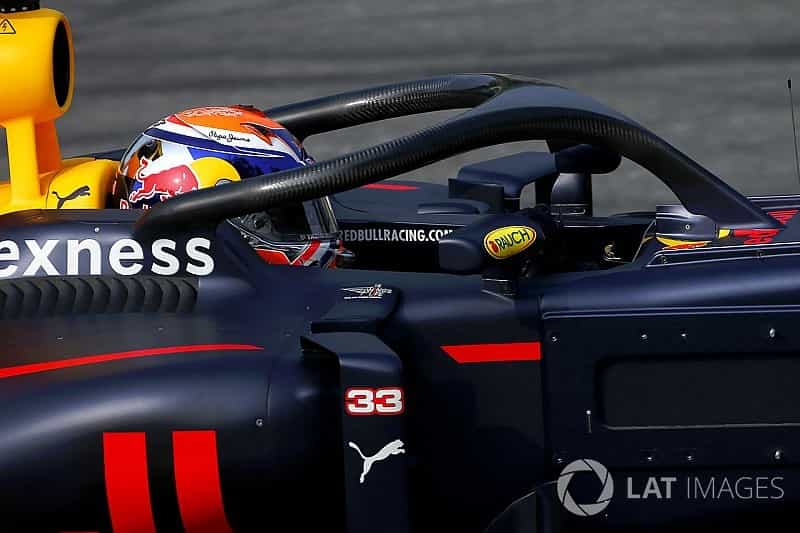 Mad Max they call him and madly and passionately does he get involve in high-octane runs. The only trouble with F1's mercurial talent is that, thus far, he hasn't been able to finish inside top 5. Could he come up with something special at the 2018 Chinese Grand prix?What made it worse for "Mad-stappen" was that he was involved in a near fatal skirmish with Lewis Hamilton as the two nearly came together for a possible contact at a tricky right-hander at Sakhir. Eventually, as Lewis went on to garner a podium, unscathed from the impossibly close would-be altercation, Verstappen retired from the race sans any points. The onus rests with the flying Dutchman to bring up a strong finish at China. But that he's standing at a reasonably balanced P5 for China, can he make a bold move or two right at the start and impound the Mercs under pressure?
Daniel Ricciardo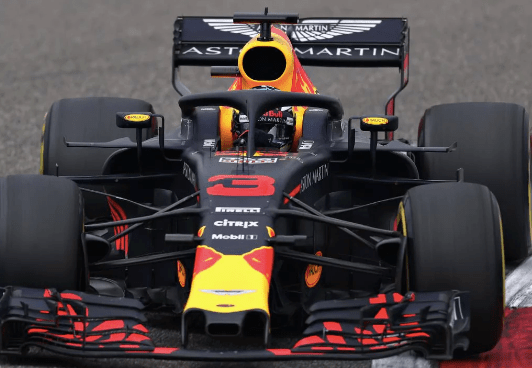 The honey-badger has so far been spirited but only in offering that delightful smile to media pressers, not on the podium, strangely not even at home in Australia where he secured a P4 in front of home fans. His sedate start to the 2018 season would be further downed by a DNF at Bahrain's Sakhir, which made it a double DNF for the Red Bulls. If there's a team- both potentially destructive to Mercedes' hopes and a looming threat to their arch rivals, Ferrari- then it's Red Bull. But the point is, can Ricciardo, along with Verstappen spoil a Raikkonen and Bottas' party at Shanghai? That's the big question that fans will keenly search an answer for as Ricciardo will try to go one up better than a P4, thus far his best finish in the 2018 season. Now that he's trailing teammate Verstappen at P6, what can we expect from Daniel at China?
Kimi Raikkonen
Never flippant, always uncomplicated, Raikkonen is F1's enduring enigma. Usually he breaks the hearts of media by sending down straightforward monosyllabic torpedoes to a volley of questions he has no interest in answering. But at Sakhir, he went a bit further and accidentally broke the leg of a pit-crew in a terribly botched up pit stop that didn't have the Finn at the heart of the fault.
But having started the 2018 season with an important P3 at Melbourne, followed by a DNF at Bahrain where he seemed destined to finish on the podium, Kimi would be hoping for a swift resurgence at the 2018 Chinese Grand prix. Now that he's once again at the tail of his teammate in a solid P2- can he convert it to a podium rank?
Lights off, away we go at Shanghai