The heat is on. The weather is not sweet, quite literally. Here in the Eurasian republic of Azerbaijan, it ought to be said, another enthralling fest awaits us as F1 arrives for round 4 of the 2018 season to the streets of Baku. Sit tightly to the edge of your seats as the adage goes as 10 teams and 20 cars battle it out for supremacy on a track where overtaking is akin to searching for grip on thin ice and where cars touch the speed traps of around 370 k/hr. The street circuit of Baku is only in its second run. But in throwing open a fitting chance for teams to outmaneuver one another, Daniel Ricciardo, who clinched at nail-biting finish together with Christian Horner may sense another 'Bull-run'.
Another chaotic grand prix?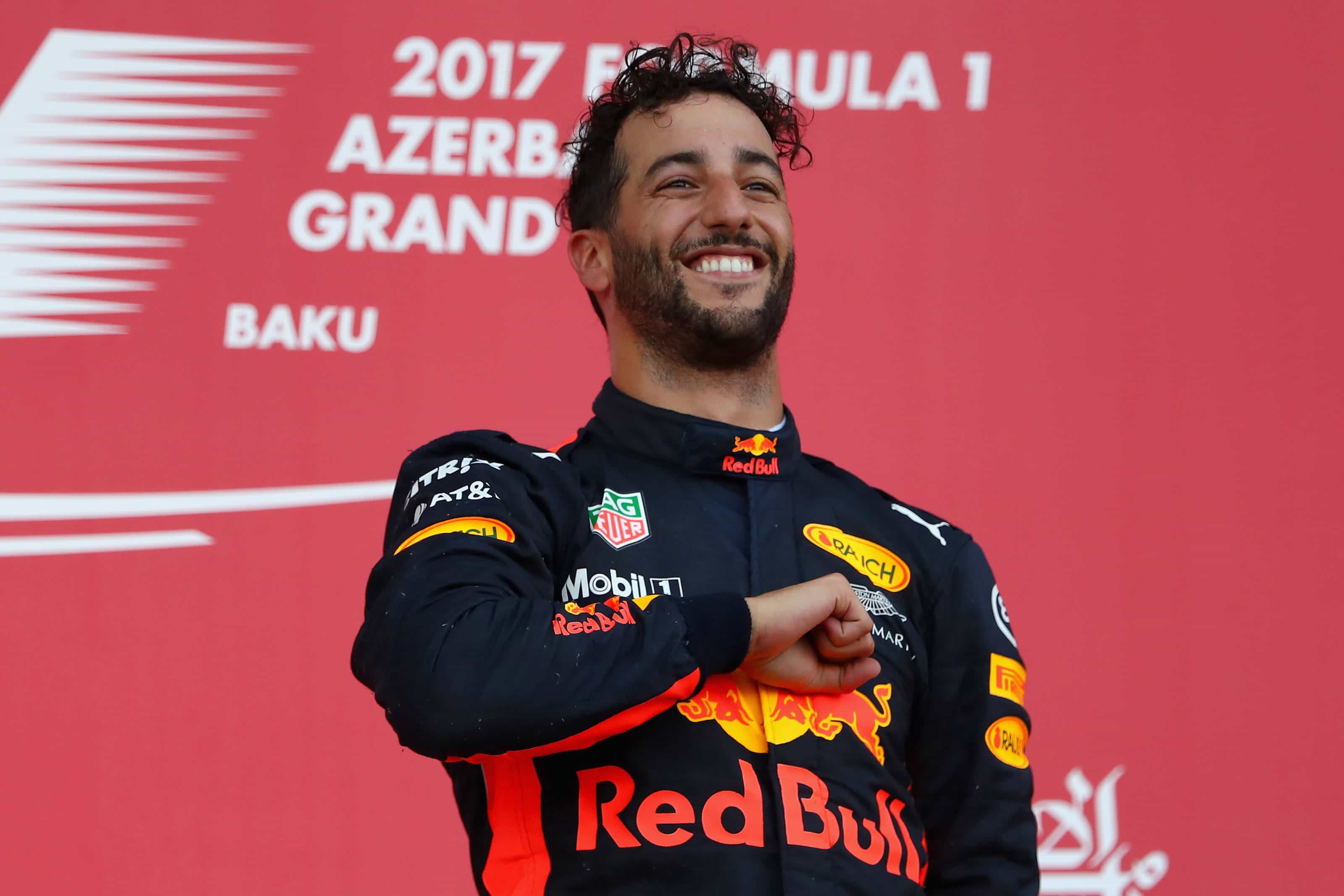 A track described as chaotic and a previous run labeled fiery- expect nothing less than an action-packed, hopefully nail-biting finish in the run to the checkered flag.
A circuit where pit strategy and grip will hold paramount importance, the 2017 run unveiling no more than a 2-stop strategy for Ferrari and Mercedes, may well augur for a fitting Vettel versus Hamilton show-down. Especially with the two having come to the blows last year when during the safety car deployment, Vettel, feeling Hamilton deliberately 'brake testing' him collided intentionally into the side of the Mercedes only to undergo a 10-second penalty.
Can Dan-Ric spoil Merc, Ferrari's party?
But whether that was the crucial fortune-changing moment of the grand prix, leading to a late Red Bull surge, we can debate endlessly. What seems certain, however, is that, Red Bull will be fancying their chances coming at the back of a special Ricciardo triumph at China, that mirrored his excellence at the 2017 Azerbaijan Grand Prix win, a surface that traditionally suits Mercedes given it's corner speeds.
Vettel vs Hamilton on the cards?
But that said hold off from conjecture. Pressure will be on Hamilton having not won a single race among the 3 grands prix thus far. And Baku may well pit the Briton up against the German for a titanic duel. Vettel, who'll be desperate to build on his championship ascendency will need to come with his A-game even as Hamilton will breathe for a while with the gap to the frontrunner being down to 9 points after China's unpredictable skirmish.
Meanwhile key battles will persist between Raikkonen and Bottas, the two having come together in the first corner at Turn One in 2017. The duo would love to emerge scot-free from contact as well as building on decent 2018 starts, both Finn's clinching 2 podiums out of 3 races.
The action further back of the grid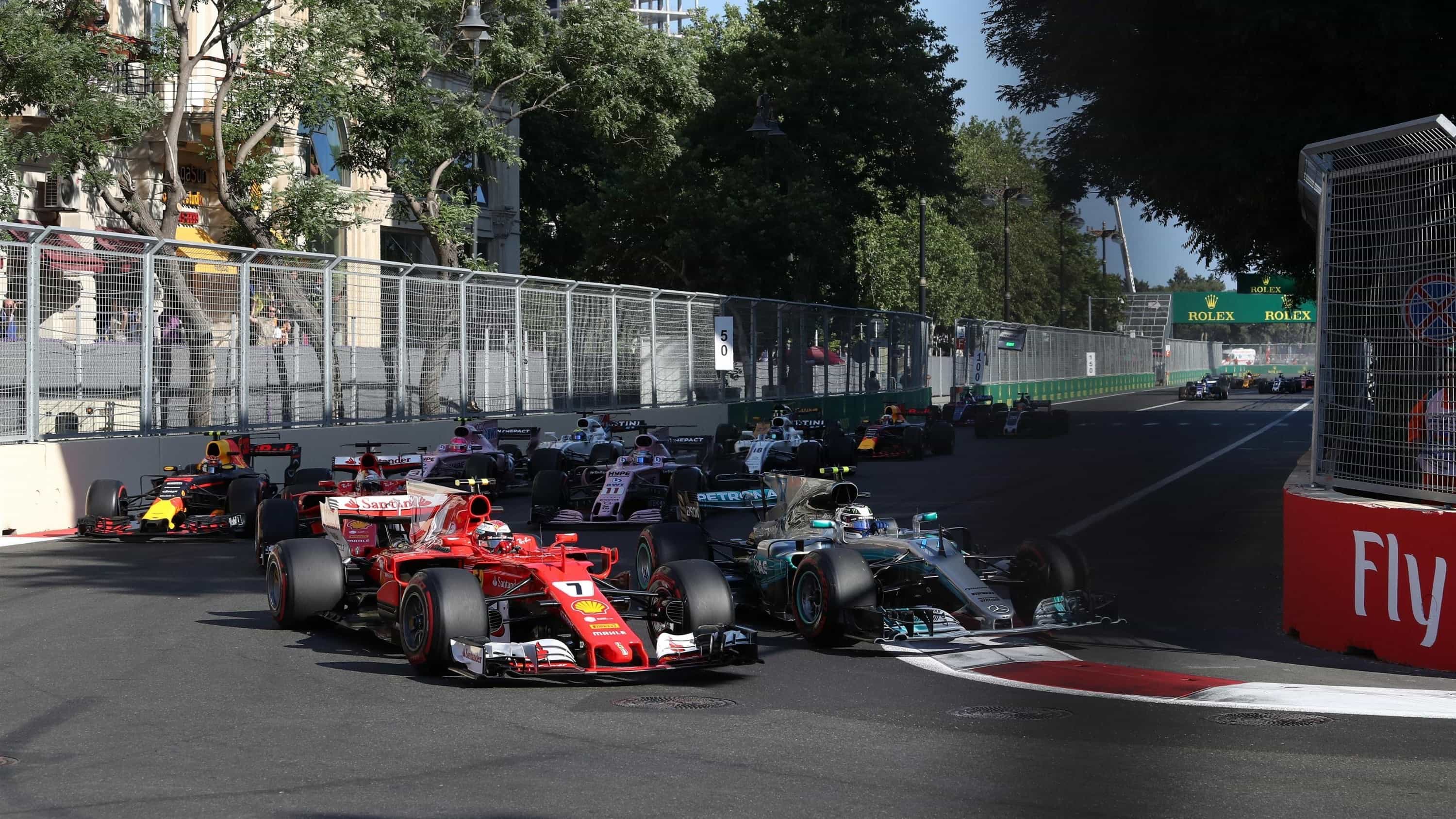 It will also be interesting to see what the likes of the Force India's, McLaren's and Renault's can do, the troika contesting so far in a closely-fought battle with Alonso and Hulkenberg seeming in great form. El-Nino would be pumped in reliving some of his class the last he raced here in 2017. In making two places from one single move, in a feisty left-hander in the mid-circuit, Alonso passed Peres and Grosjean and eventually finished P9.
But that told, what could we expect from 'Mad Max'?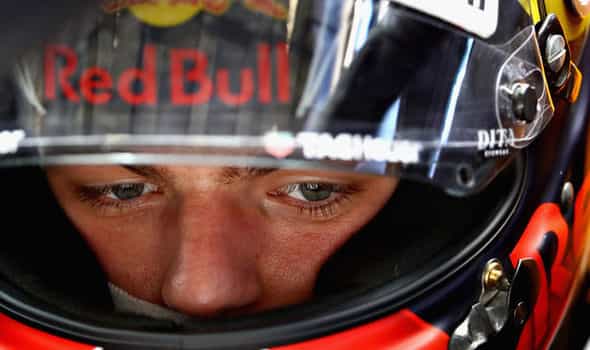 With the young Dutchman having not experienced a smooth run on the track last time around, he may well be desperate to break ahead toward the front of the pack, regardless of what he claims on the all-important Saturday. The only thing that'll be playing on Max's mind- apart from being mindful of avoiding another collision (China) would be the backing of the Renault powered engine.
But the 6 km track, second-longest on the roaster, includes the longest straight among all contemporary F1 tracks at 2.1 kilometres. Expect the ball rolling for cars with better straight line speeds, which could well mean an enticing Merc vs Red Bull vs Ferrari show.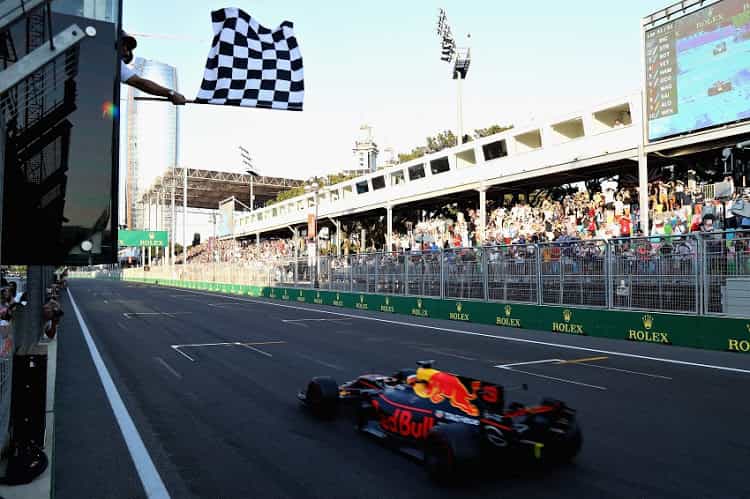 While Baku will do all it can to challenge drivers to assert higher performance through securing grip and control through slow-corners, there's more. The win may belong to the one who keeps cool and who knows- benefits from anther safety car deployment this weekend?