265 in the First inning of the First Test, followed by a disappointing 189 at Dhaka's second inning.
Then, a 3-nil ODI whitewash.
Was this really Zimbabwe, who went on to lose by a margin of 169 runs in the first of the ODIs at Sylhet? Was this margin even expected of a spirited side that weren't playing minus sans experience and real quality: two all-rounders, a dashing batsman (also the captain), and a bowling attack that possessed real quality?
Perhaps it could be said the way the team went down wasn't only telling of Zimbabwe's batting woes against a dangerous Bangladesh beating whom in the Tigers' home conditions wasn't going to be easy.
But it didn't end there; Zimbabwe's woes were exacerbated by a sudden dip in batting form in the longest format, which is strange since the Ervine-led side had played with far greater application and lest one forget, success, just a month back against the Sri Lankans (albeit in their home turf).
For now, Zimbabwe should definitely lean on the 2 T20s for providing some saving grace on a tour where nothing has gone their way, the ODI rout only making things worse.
Surely, a win in the T20s- slated for March 9 and 11- would be brilliant and uplifting. But can it happen? We don't know yet.
What we do know is that there've been a few positives that are tough to overlook.
And from the ongoing series, none seem more inspiring than the batting, which, although wasn't anywhere to be found in the first game, became the very talking point in the next ODI, the final contest yielding another loss.
It's down to the fact that had batting not been the key talking point, we wouldn't have seen the pleasure of Zimbabwe coming mighty close to cause an upset, the 4-run loss at the end of the day nearly causing a Bangla upset.
No?
The bowling, ordinary and expensive it may have been certainly asked of its practitioners the very things they lacked, though not against Sri Lanka when seen previously:
Better economy rates for starters, not to mention the top three in the line-up: Mumba, Tshuma, and Tiripano all going for well over 7 an over in their outings.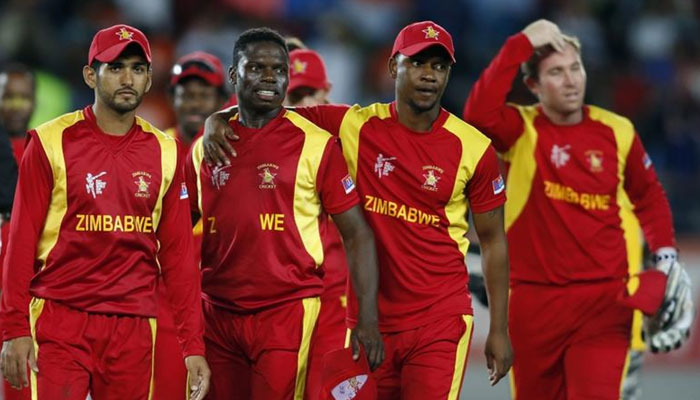 Surely, there were a few other lessons beginning with the fact that that the visitors from Africa could have taken the Tamim and Mushfiqur powered side slightly lightly. And if they did so then this was flirting with the ominous; as expected, Liton Das and Tamim Iqbal attacking with ruch gusto, their side already bereft of the star talent in Shakib.
But before Zimbabwe arrived in Bangladesh, they weren't experiencing the lows that they found against the sub-continental tigers.
In all, there were just 2 Tests played against Sri Lanka, both of them held at Harare, of which the team came back brilliantly in the second and final game, having lost the opening campaign comprehensively to the then-visitors from the islands in sub-continent.
Zim made 358 in the First Test itself. Of these many runs, Craig Ervine made 85 and 7, reached his 4th fifty, thus collected 92 from the game.
Premier batsmen like- Brendan Taylor made 21 and 38, thus 59 from the first game, while, Sean Williams made 18 and 39, and therefore, 57 in this opening contest.
2nd was drawn thanks to Sikandar Raza's 7 for 113 in the first inning, and then Raza took 1 of the only 3 wickets that fell in SL order
What did we learn comparing the first and the second Test?
Zim batting improved, from 358 in First Test' First inning, they reached 406, their best total in the series, as achieved in the Second Test.
Raza was brilliant all throughout:
1st Test: 3 wickets in the 1st inning and making 41 off 65 in the first inning, followed by 17 in the second.
Then a career-best 7-for, which came in the Second Test' first-inning earned Zim the draw.
Moreover, this fluent batting from, evidenced from redoubtable numbers in the SL Test series reflected handsomely even against Bangladesh, in the ODIs.
Raza's 66 off just 57 (2 glorious sixes) starred as the top score for his side during their 318, scored at Sylhet, an occasion where the team found themselves just 4 runs short of the hosts.
Sean Williams- the batter- reached his 2nd Test ton, striking it in the Second Test
Importantly, implicit in Zimbabwe's fighting albeit comfortable score of 406 was 107 off just 137, was a Test inning struck at a strike rate of 78, featuring 3 sixes, who had just played than his 12th Test.
Moreover, vis-à-vis his steady albeit mini knocks in the First Test- where he'd made 38 and 19- Williams' ton was far bigger in impact and size of the contribution. In so doing, Raza also made up for emerging wicket-less in the said game, albeit being the most economical bowler for an exponent with a full quota of 10 overs against his name.
Zimbabwe nearly gave Bangladesh the scare of their life after a Tamim-special at Sylhet (2nd ODI)
After Tamim's fluent and fantastic 158 that contributed the lion's share of runs to his team's 322,
That's not all.
There's a lesson in perhaps asking an important question few seem to be interested in, at this point in time: why weren't they played in Bangladesh, though?
In Kevin Masuza and Prince Masvaure, the team has found a fairly young left-hand and right-hand batting combination right at the top. This is a find that should not only serve the country for a long time – and let's not bring the political uncertainty to this discussion- but has already indicated the potential, both batsmen striking their career-best Test scores in a space of a little over a month, Kasuza scoring his only Test fifty just days ago against Sri Lanka. Masvaure struck his only Test fifty just hours ago (64 vs Dhaka Test, starting Feb 22).
So while one can draw sense in the decision to contest with more experienced players for an even stronger opponent (aren't Bangladesh more difficult to beat on current ODI form than SL?) – Kamunhukamwe and Regis Chakabva with 6 and 41 ODIs, respectively offering far more experience than Masvaure's 2 ODIs thus far (debut in 2018) and Kasuza yet to even make his ODI debut, the results proved a no-brainer.
Why?
That's because both openers collectively scored 65 with Chakabva collecting 11 as the most from the series, with Tinashe making 51 of the openers' joint gathering.
Furthermore, that Chakabva's ODI strike rate of 59 is disappointing, to say the least, more so that his task as an opener would also require him to score freely, to assist his team, his performances of 2 and 11 (both games held at Sylhet) didn't help his or his team's cause a bit.