Speculations were on fire that Yuvraj Singh's career has taken a setback after he was not included in the squad for the Sri Lankan Tour. On the other hand, since making a glorious comeback after three years with slamming his career best 150 runs against England earlier this year, Yuvraj Singh has failed to impress the selectors both as a fielder and as a dependable middle-order batsman, an area ruled by the southpaw in his glory days.
Be it the 2017 Champions Trophy or the West Indies series, Yuvraj Singh being out of form was more than evident and after failing in the fitness test for the ongoing India Vs Sri Lanka series, along with Suresh Raina, fans have been assuming an end to his career.
However, day after the squad for the Sri Lankan tour was announced, MSK Prasad gave a statement rubbishing all rumors and said that Yuvraj Singh has been rested not dropped.
Here is what MSK Prasad said,
"Yuvraj Singh has been rested. Doors are never closed on any player. Everybody has a right to play cricket and it's their passion. They are chasing their passion as well as dreams. In terms of selection, we try to select the best possible team."
While MSK Prasad's words clearly hinted towards Yuvraj Singh's struggle with fitness, it gave all the fans hopes that the 36-year-old will be back to play with the Men In Blue and repeat his World Cup dominance in 2019.
Along with Yuvraj Singh, MS Dhoni's career was too on the line but after his successive match saving innings and his recent record breaking spree, the former skipper has shut every critique down while Ravi Shastri has also given a statement saying that MS Dhoni Is Not Even Half Finished Yet.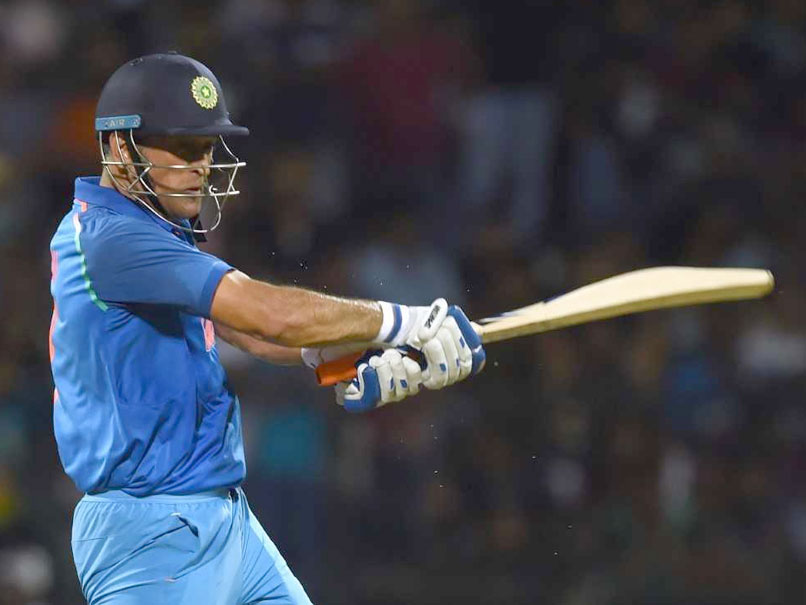 The Team India's Head Coach said,
"MS Dhoni is a massive influence on the Indian team. He is a living legend for the dressing room and a priceless ornament to the game. By no means or by any stretch of imagination MS Dhoni is finished or even half finished yet."
However, when it comes to Yuvraj Singh, it might be not a direct jibe but what Ravi Shastri has said, means that Yuvraj will have a hard time making it back to the team or he might be even completely ruled out from the upcoming series.
Ravi Shastri recently said,
"We want the best fielding side and That's it. So how do you become the best fielding side on the park? It's Fitness. And that's why there have been many parameters set. My job is not to ever get involved in selection because I want my team members to trust me. That is the job of selectors. They watch more cricket and they do it the year around. If anyone fits into their set parameters, depending on their form, then on the cricket ground, they are available for selection."
He was also asked about Yuvraj Singh and Suresh Raina's ousting from the Indian squad for the ongoing India vs Sri Lanka, and his words might have pierced through Yuvraj Singh's fans.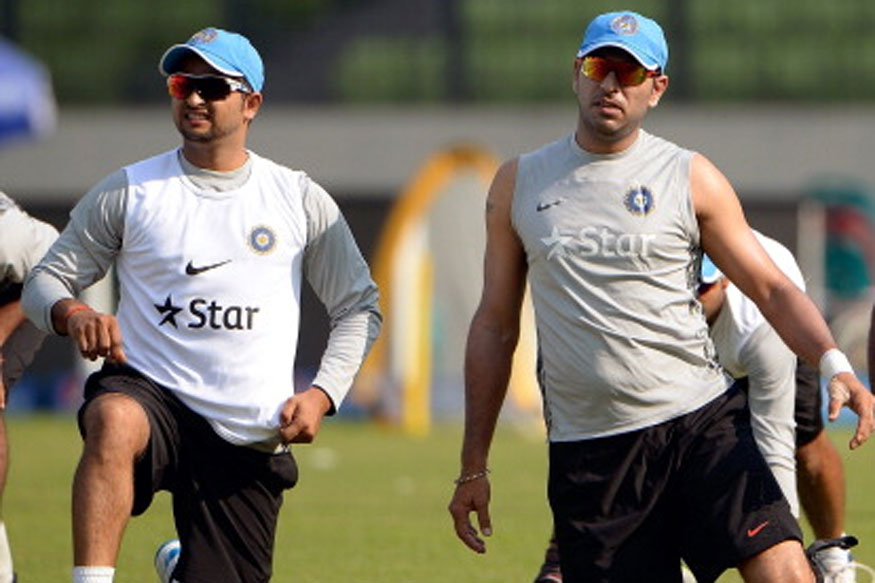 Here is what Shastri said,
"Yes. When there are set parameters put in place and that is the vision of a team, then everyone has to fit into those parameters for selection. It is as simple as that."
Now, it is pretty clear that how contradictory MSK Prasad and Ravi Shastri's statements, on the topic of Yuvraj Singh's ouster are, and this also means that MSK Prasad just made the comment on the player's selection to dodge the fire after his exclusion from the national side.
On the other hand, if Ravi Shastri and selectors are looking for a perfect fielding side, the truth is, Yuvraj Singh doesn't completely fit in the parameters until he works even more on his on-field capabilities, which, considering his age, is a tough nut to crack.
Moreover, we have seen some extensive experimenting in the middle order during the India vs Sri Lanka series as the likes of Manish Pandey, Kedar Jadhav, and KL Rahul has been tested for the new backbone of the Indian squad.
What has also made matters worse for Yuvraj Singh is the fact that the southpaw was not selected in the Duleep Trophy 2017-18 either, losing the opportunity to shine in the domestic tournament.
Considering all the facts and the current scenario, it will be safe to say that Yuvraj Singh has to turn all the tables to his side and it is not going to be an easy task, if he wants to lay in the 2019 World Cup.
What do you think about Yuvraj Singh's comeback in the team and will he be able to feature in the playing XI for the 2019 World Cup?
Share your thoughts in the comments section below.