Yuvraj Singh has played some of the most memorable innings throughout his career and the thing is, currently he is waiting for a comeback or we can say, preparing to storm back in the international circuit with his top-quality performances.
Those who have been following Indian cricket from the 2000s, know how great an impact Yuvraj Singh made after his debut, and he was said to be the perfect all-rounder that India was looking for since all-time great and World Cup-winning captain, Kapil Dev retired. Yuvraj Singh's debut marked the beginning of an era where the fittest would survive and the irony is, he himself has been struggling to match the endurance benchmarks set by the Indian team selectors, these days.
That said, much has been said about his batting prowess but Yuvraj Singh's all-rounder tag was also earned due to his on-field quickness and ability to take wickets as a part-timer. While some might say that runs win matches but it is also true that the boundaries saved and catches taken are the ones that shape a victory, even in closely fought matches.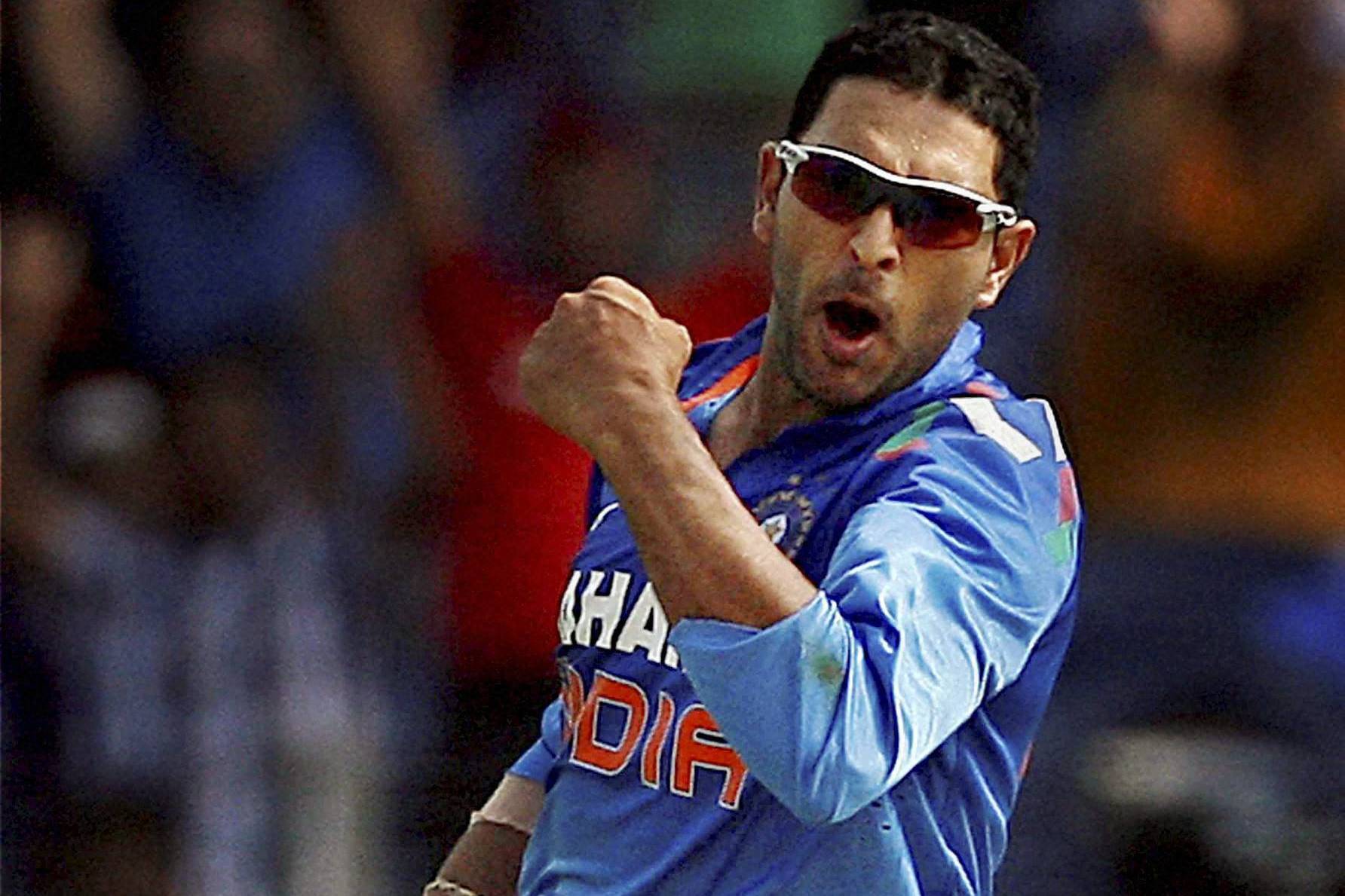 And this was, we hope it still is, what defined the glorious career of Yuvraj Singh as one of the perfect all-rounders as the well as a dependable finisher.
Since the world is now toddling with the idea of whether Yuvraj Singh's career has come to an end as his age has caught up and fitness levels have diminished, but we wanted to take the opportunity to let the world realise that Yuvraj Singh is the same player who once was a benchmark of a great fielder and a prime-time all-rounder.
So without further adieu, here are some of the best catches by Yuvraj Singh that gave him the title of Punjabi Hurricane and the reason why his fans miss him on the field.
Yuvraj Singh: 5 Best Catches By The Once Boundless Indian All Rounder
5. Against South Africa in The 2002 Champions Trophy Semi-Final
South Africa are infamously known as the chokers for a reason as they have stumbled on many vital occasions over the line and have always struggled in ICC events after throwing away their advantages.
But the 2002 Champions Trophy Semi-Final against India was perhaps the most suicidal performance by the Proteas where they were chasing a modest total of just 261. Yuvraj Singh became the savior of the match with a brilliant 62-run knock down the order, followed by two outstanding catches which turned the match on its head.
While the first one was a typical Yuvraj Singh special, leaping away to dismiss Graeme Smith off Zaheer Khan's delivery, the second one was even more special because of its timing.
South Africa were at 194 for 1 off the 39th over and needed 68 runs off 71 balls to win, however, Jonty Rhodes mistimed a sweep off Harbhajan Singh's delivery and got a top edge. Yuvraj Singh, who was fielding at short fine-leg, plunged across and dived to take a splendid one-handed catch while being airborne to send back Rhodes. The wicket triggered a collapse as South Africa lost 6 batsmen and fell short of the total by 10 runs.
4. 1st ODI Against Bangladesh, 2004
Back in 2004, India was playing in the 1st ODI against Bangladesh at Chittagong and while scoring 245 runs for 8 wickets in the first innings, it also marked the debut of a long-haired boy from Ranchi named MS Dhoni, who went on becoming the most successful Indian skipper.
While MS Dhoni failed to make an impact after getting run-out on the very first ball he faced, chasing 245, Bangladesh, on the other hand, tried to get off to a flying start.
It were the days of pinch-hitter and Bangladeshi opener Mohammad Rafique and he was after Irfan Pathan from the word go. Already having hit a six in the over, he tried to hit over backward point but ended up being one of the players to head to the pavilion after one of the best catches by Yuvraj Singh. The Punjab-boy timed his jump with perfection and executed an incredible one-handed catch.
Team India ultimately won the ODI match as Bangladesh fell short by 11 runs.
(Source: AKHIL GEORGE )
3. Against Pakistan in 2004 Champions Trophy
India vs Pakistan has always been an intense clash on the field and when it comes to ICC events, emotions tend to raise the bar whenever these two teams go head-to-head. In the 2004 Champions Trophy, India's group match against Pakistan at Edgbaston was one such high voltage affair.
While India witnessed a batting collapse managing to score a modest 200 runs, Pakistan too in deep trouble at 152 for 6 during the chase, thanks to a magical catch by Yuvraj Singh to dismiss Moeen Khan.
https://www.youtube.com/watch?v=e8zTwUEEADE
( Source: María 007 )
Despite Yuvraj's brilliance, Pakistan still won the match with three wickets in hand.
2. Against Australia in 2000 ICC KnockOut 1st Quarter-final
It were the days when Yuvraj Singh was new to the international circuit and the ICC Champions Trophy didn't even exist. India was playing against Australia in 2000 ICC KnockOut first quarter-final at Nairobi and the match became a fond memory for Indian fans as Yuvraj's heroics sent the then world champions packing.
While batting first, India scored 265 for 9 backed by a superb 84-run knock from Yuvraj Singh and it was his catch in the cover region that also turned the tables during Australia's run chase. Ian Harvey was promoted to no. 3 and was trying his best to get some quick runs, however, he mistimed a lofted drive off Venkatesh Prasad over cover.
Yuvraj Singh, who was fielding in that region, went airborne to complete a remarkable catch, ultimately forcing the Australians to fell short by 20 runs as India then advanced to the semi-final.
You can watch Yuvraj Singh's catch in the video compilation, it's the third catch.
( Source: Trendy Gigz )
1. Against Australia In 1st T20I, 2016.
This is one of the most recent best catches by Yuvraj Singh and it came during a T20I against Australia in 2016 at the Adelaide Oval. India scored a decent 188 for 3 while batting first and the hosts seemed to be well on course with their run chase. However, when the Aussies were 124 for 5 and their hitman Chris Lynn was sending the ball to all parts of the ground, he hit an off-wide delivery by Hardik Pandya for a lofted drive over covers but Yuvraj Singh stuck his hands out on the perfect time and completed what seemed to be an impossible catch.
Watch This Classic Yuvraj Singh Special Here (1:25)
Looking back at that time, Yuvraj Singh was absolutely an electric player on the field and made the backward point his zone. While flying through the air to complete impossible catches seemed like a walk in the park for him, we can't expect the same prowess from the all-rounder now. However, we would still like him to end his career on a high note after making another comeback to the Indian squad as the middle-order's backbone.