When commissioner Gordon in the legendary conclusion to the Dark Knight series- The Dark Knight Rises- pleads John Blake to reconsider his decision about leaving the police force, the young man confesses rather sadly. He refers to an inability to continue especially, " When structures become shackles."
His pain is evident; you know he cannot carry on. For his spirit- in the context of the film- Batman has perished.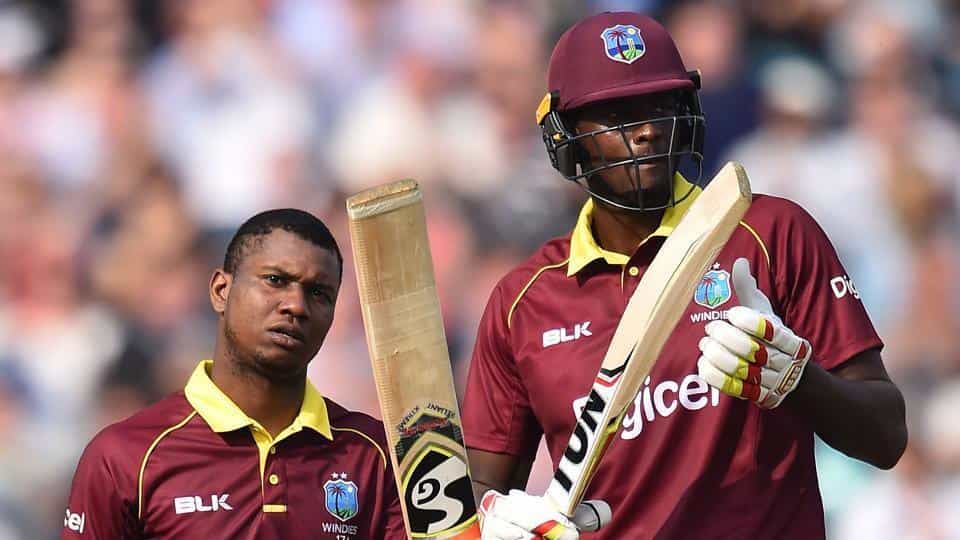 In cricketing lexicon, especially for the West Indies- poor ODI players, a depleting cricketing outfit, a waning body mired by controversies, inabilities to cope with pressure and marked by constant strife- the greatest shackle challenging their progress into the World Cup was the structure they were representing.
That of a legendary bastion of world cricket; a structure made by titans, decorated by ornate beauty of mesmeric cricketing achievements; the glorious West Indies side of the bygone era of 70s and 80s. How awful, Holder and men would've thought to themselves, would've been the scenario had they failed to qualify for the same tournament they once ruled with an iron fist.
But all the self-doubt transformed instantly into a state of immense self belief. In other words, into innate strength when they discovered the Dark Knight- their own version of Batman-within. It might be somewhat baffling to find that parallel between Batman and the present day West Indies. If you happen to be a scathing critique and someone who's already heaped dollops of contempt on the side having visibly been saved by rains and lucky breaks thanks to poor decision making (in the penultimate but vital game v Scotland), you would've noticed that not every game saved the West Indies by way of great fortune.
Not really. That would be a gross miscalculation of their eventual effort, which given the state of shambles the Caribbean cricket has been in, is no less joy than having actually won the world cup.
This time though, the West Indies, visibly having their backs against the wall, continued to fight. Even if their glory shone through individual efforts produced on random occasions, quite like the perfect sounding melody made of staccato rhythm.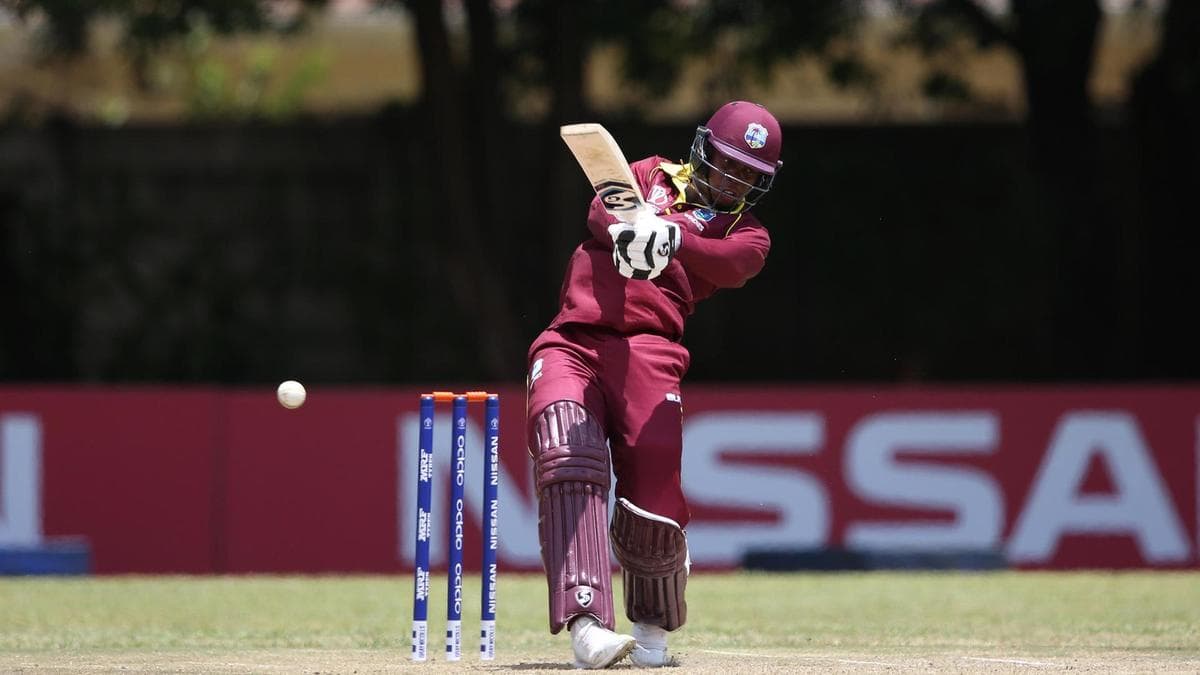 Right from the game against UAE, the only second occasion where Windies went past 300, there were two centuries in the same ODI. The last time the feat was comprehensively repeated, the scenario occurred well over a decade back. Against England in the 2006 ICC Champions Trophy two West Indies batsmen thudded fantastic hundreds. One of them dances today upon taking a wicket, more often than not on a slower ball in sport's version of bandit-style freelancing cricket- Dwayne Bravo. The other happens to be Universe Boss, Chris Gayle. This time, it was newcomer Shimron Hetmyer and Gayle again.
Jason Holder would finally come of age in the game against PNG and scored a personal best 99. He was so committed to seeing Windies through that he remained unbeaten. That too, till the end, with Shai Hope, the ever-dependable number three digging a hole of concentration scoring a painstakingly watchful 49.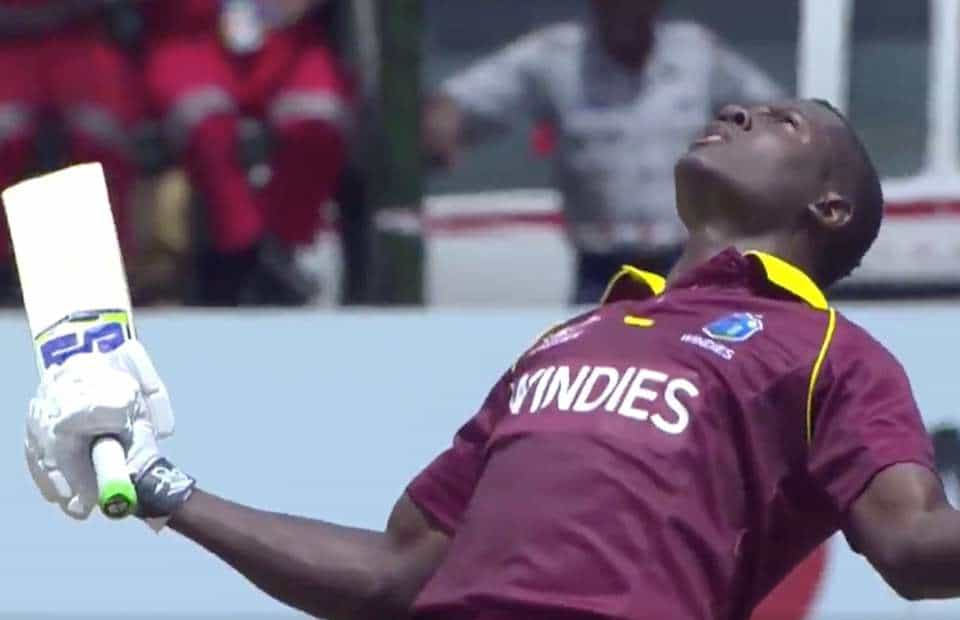 Then, Rovman Powell blazed a trail few lower order batsmen, particularly from the Caribbean have been able to follow. Right when it seemed the Irish would thump the Windies into submission, their score reading a jaded 5-83, which even at 6-169, upon Holder's wicket didn't seem too promising. But from thereon a furious show of fireworks exploded akin to the Harare Sports Club celebrating the New Year's eve. Rovman Powell stayed on when the score read 169 and exited after it had crossed 256; his own contribution was a flamboyant 101 off 100, including 7 mighty sixes. One of his muscled hits headed straight to shatter a glass ceiling of the pavilion.
At around this time, it began occurring that smashing sixes was a vitriolic vindication of a talented Windies youth swatting aside a moronic critic.
Next up, Windies were against Netherlands. This time, Marlon Samuels began pacing his innings akin to a globetrotter eager to explore the whole wide world. They've called him moody. Some cricketing luminaries, in fact, have called him an overgrown man-child who keeps ties with 'gangs' in Jamaica. But that day in their must-win tie against the Dutch, Samuels proved why he's called the Icon. The boundaries weren't coming, so the 'languidly walking' gum chewing 'brat' swatted aside pressure with judicious strike rotation.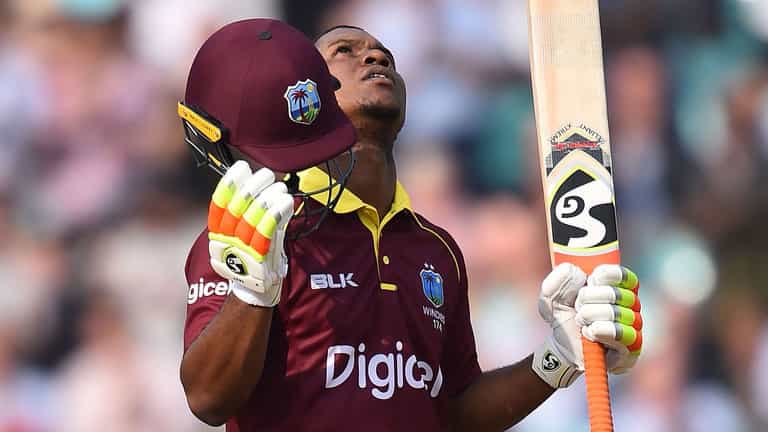 What followed next would a high quality troika of fifties- Samuels in his 86, Hope with his 76 and, Lewis with his vital 64; all knocks against Zimbabwe, coming in a manner that heightened Windies' immense urgency to come all guns blazing, especially when the task confronting them was an onerous one; being asked to chase 290.
At all these times; in nearly each of these games, Holder and Roach kept coming hard at batsmen, even on pitches where spinners ruled like kings presiding over the hapless, offering no respite for men who seemingly came from a lesser pedigree. Eventually, Holder picked 15 wickets aiding frontman Roach who scalped 11.
What amplified the batting effort of Windies was that in each of these games- Zimbabwe and Scotland later, Gayle contributed solitary figures in front of which the GDP of Zambia would seem a mountain of a figure. Importantly, an enormous bias held against Samuels and his ability to contribute was dashed to the ground. He proved just why he's often glorified-even if within the Caribbean- as the big-match player.
When he stepped down on Cremer, in a virtual semi-final clash, he essayed the carefreeness of Lloyd. When Lewis blasted the Cheverons and later the Scots, when even Hope had failed, he gave fans a repeat of Viv's charismatic freeness. To sum it up, one umpiring blunder coupled with the arrival of rains cannot be judged as the only reason for Windies' unlikely triumph.
In fact, if one were to take queue from the phrase unlikely, it might, in fact, serve as a fitting instance to amplify Windies' real triumph. For Gotham was saved amid a diabolical reign of Bane when victory seemed unlikely, the Batman pitted against the nuclear bomb. In this case, an explosion of sort would've blasted the Windies had they lost earlier games before heading into the virtual finals against Scotland.
But importantly, for the final flight, they'd already expanded their wings. They'd measured the distance they had to clock. And above all, their bunch of exasperating new talents- Hetmyer, Hope, Lewis- had discovered the Knight within.