The famous IPL is perhaps the only contest that defeats the most basic concept of life, so intrinsic to winning: slow and steady wins the race. In a tournament that supports transience and quick-footed brilliance to aid sides in reaching the long mile, a simple formula works. Secure early wins to leapfrog ahead and deep into the closing stages of the competition. But how well are Kings Eleven utilising some basics?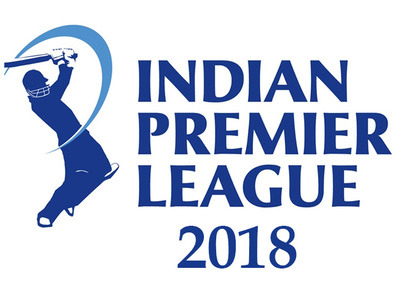 Mayank Agarwal has had a tremendous domestic run prior to entering the 11th edition of the celebrated Indian Premier league. A hitter of flat sixes, he is adept at rotating the strike and the spring in his foot adequately assists in rotation of the strike. His addition to the newly revamped or restructured Kings Eleven makes a lot of sense. KL Rahul- notoriously an in-and-out player who misses more games for India than he plays, lifts the side with his doubtless potential.
His glistening cover drives and supremely confident punches to the covers are a sight to behold. This adds a new dimension to a relatively young IPL outlet that seems to be missing out on established match-winners, the kinds we find in a Mumbai Indians or Chennai Super Kings outfits. It may not offer a lot of rational exuberance upfront but it ought to be asked, does Punjab's current make-up with Rahul, Aggarwal, an out of sorts Finch and a Yuvraj who hasn't scored a 30 yet in three games look threatening when compared with a Lewis, Pandya, Pollard and Rohit from Mumbai Indians, and a Dhoni, Bravo, Jadeja, Watson and Rayudu from Chennai?
Even as they have to their credit, rather in safe deposit, the pleasure of having snatch two early wins out of 3, there's no visible answer to why Chris Gayle- who has tons and tons of experience- in playing against Royal Challengers wasn't made to play in Kings Eleven's only loss thus far in the IPL 2018. That said, if you care to shift your focus toward Sunrisers- who don't have the flamboyant bandwidth of affording striking match-winners never mind the absence of their most charismatic belter in Dave Warner- they've had Williamson play alongside Dhawan and Shakib in each game.
One wonders, where Kings Eleven may have been- a side that hasn't secured a single IPL crown in a decade of competing- had they involved Gayle in the only game they lost to Bangalore? Why the Jamaican, the scorer of the highest ever individual IPL assault in 175-wasn't played against the side with whom he forged his brilliance is a mystery no investigator would be willing to solve. That said, to put more focus on how King's Eleven have fared thus far with batsmen holding impetus in a format that befits their talent- Yuvraj has scored 20, 4 and 12 while Mayank Agarwal has contributed 30, 15 and 7.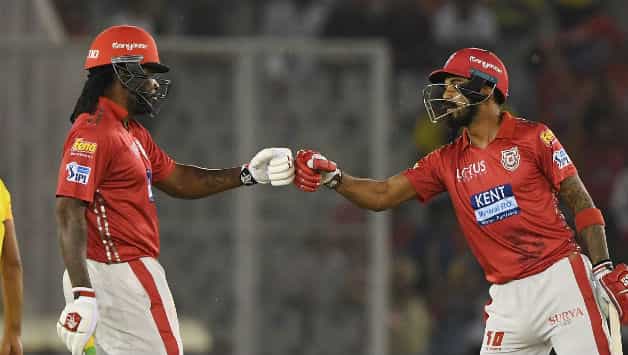 While we've seen the dashing duo, no strangers to spiking the run rate with glee getting into a start and throwing the wicket away, we've also had the privilege of seeing KL Rahul, arguably their most stable and consistent scorer chipping away at the opposition through scores of 37, 47 and, IPL's fastest fifty ever in 51. But that has also made Rahul's task as a solitary contributor a tad bit difficult having hitherto been the lonely warrior in 2 of their 3 efforts in winning. So on April 15 as Chris Gayle and Rahul opened together in what turned out to be arguably the most thrilling IPL run-fest thus far, at par with Mumbai and Chennai's opening salvo, it wasn't hard to see where Kings eleven reached batting first.
From their first nine overs, runs had been plundered, not collected at a staggering 10 an over. They crossed their first 100 runs well inside the 10th over and Gayle had already removed Harbhajan in his path akin to a hare being pawed by a lion. In striking the second best score of a game that should ideally be called an 'encounter', the big-hitting Jamaican was back to doing what he does best: collect sixes and boundaries at glee. In his 33-ball-63, he did more than just collect his 22nd IPL fifty. Rather, he batted for nearly 4 more overs after Rahul's dismissal. What else might have a Ravichandran Ashwin desired other than seeing an experienced pro standing up for the side in the wake of their most reliable batsman's ouster?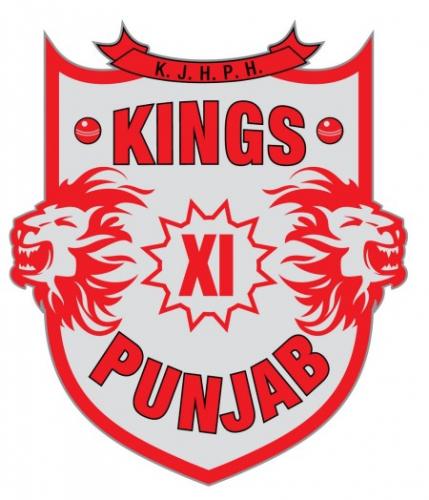 But that leads us to also question, in their only loss to RCB where Rahul scored 47 of his team's 155 runs that weren't enough to curtail Kohli's win, could things have been different had 'Gayle-storm' have been played? And if yes, could that have led to Kings Eleven giving current table toppers some strong competition?