Where it comes to the famous pantheon of greatness that is English cricket, then the most commonly-used term Boycott seems to be the one that's used in the context of the great Sir Geoffrey Boycott, the man with excess of 8,000 Test runs. But in the closing hours of April 28, 2021, it seems the phrase boycott has a new strong meaning as far as the English cricket is concerned.
It appears that the English cricket is headed for a proper social media boycott in the coming days. But why's it so and what really happened that the famous cricketing fulcrum of world cricket had to contend with such a tough stance?
Well, shocking as it may sound, here is what you need to know.
As it turns out, English cricket will be joining English football's social media boycott, which is an act in response to continued episode of online racist abuse. The racial abuse, as it turns out, happened of professional soccer players of the country.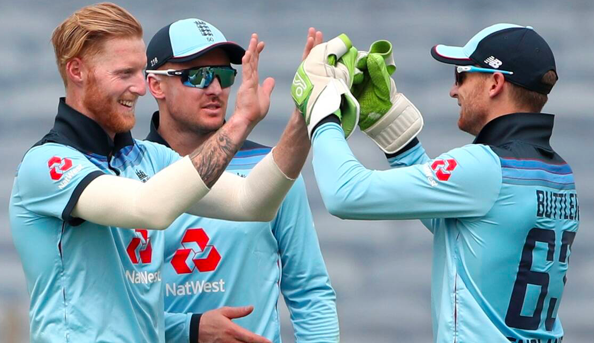 The above was confirmed by the England and Wales Cricket Board (ECB) on Wednesday, i.e., April 28, 2021.
Also Read: Chances Are, If Needed, The T20 World Cup Might Be Shifted To The UAE!
Now this leads to a further question. When is the absolute social media blackout or boycott set to take place?
It's been confirmed that in the approaching month of May, not only the English Cricket Board (ECB) with all 18 first-class county teams, each of the eight women's regional teams, but the Professional Cricketers' Association will show solidarity and full support to the footballing contingent in switching off from all their social media accounts.
The timings for this planned forthcoming move, it is said, will be from 3 P.M. (local time) on Friday to 11.59 PM on Monday, May 3.
In the wake of this confirmed and strong move, here's a statement from the end of ECB Chief Executive Tom Harrison, who happened to share, "As a sport, we are united in our commitment to fight racism and we will not tolerate the kind of discriminatory abuse that has become so prevalent on social media platforms."
He would also further add, "Social media can play a very positive role in sport, widening its audience and connecting fans with their heroes in a way that was never possible before.
However, players and supporters alike must be able to use these platforms safe in the knowledge they do not risk the prospect of facing appalling abuse."
Also Read: Once Again The Horror Of Match-Fixing Strikes The Cricket World! This Time With A Sri Lankan Culprit!
All of that said, there's no place for racial abuse and alienation of sportspersons in any form of modern sport. After all, sports are a spectacle of excellence and a domain where team spirit shines through. Such acts must simply not be tolerated.
Therefore, full credit to the English cricket board for not leaving their soccer stars alone in this grave matter. And it's beautiful to see a kind act of solidarity from a popular sport in due support of another, the other being literally a lifeline for English sports fans.