Stuart Law's resignation leaves the Westindies in a state of rebuilding: it's like having to climb back a building from stairs in the wake of an elevator's breakdown!
A few months back, Australian Stuart Law had this to say about the West Indies cricket: West Indies cricket is in development mode, there's light at the end of the tunnel.
This statement came before the start of the Sri Lanka and Bangladesh tour in the Caribbean. The Law-coached West Indies went on to win the Tests against Bangladesh. They were imposing against Sri Lanka.
After quite a while did it finally seem the West Indies' contemporary bowlers had presented a spark that had gone missing with Ambrose and Walsh's retirement. It wasn't just that the West Indies had begun playing strong Test cricket at home; they seemed spirited overseas. After a prolonged period of cricketing obscurity- measuring 17 years in the running- did the West Indies win a Test in England.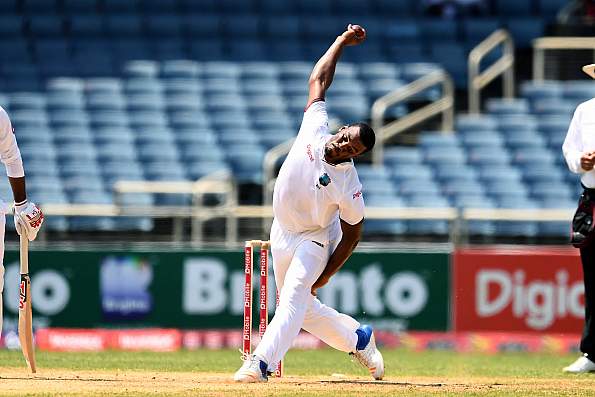 The Third Test in 2017 wasn't just a Test. Under Holder's captaincy and Law's coaching, the side scaled a Mount Everest. In so doing, it didn't just defeat a Root, Anderson, Broad and Stokes powered- England comprehensively, it removed a wrinkle from its face at Kennington. Stuart Law was behind an effort that manifested in Shai Hope's domineering back-to-back hundreds at The Oval.
After Phil Simmons' rather brief stint, an outing that resembled the T20s in its longevity, if there was a period of certainty that the West Indies were able to find, then it was under Stuart Law's tutelage.
For a team that constantly resembles a staccato rhythm of an orchestra and on most days fails to align dominant batting with penetrating bowling, looking the part of a fragmented Jigsaw puzzle, Stuart Law's mild-mannered approach meant that the dots were connecting well.
West Indies hadn't even won a Test series in Zimbabwe for a decade, a dubious phenomenon they corrected around 2017's closing. Law was the man behind a reasonably respectable triumph. Earlier, in July-August, they blasted India in a few ODIs and knocked them off in a mindless one-off T20.
Everything was going fine- wasn't it? But what do we see now? The man who indicated there's light at the end of the tunnel has ousted himself from a role he was bringing a positive change to, and therefore, distanced himself from a team that seemed to be living, for a real change, true to the national song it embodies musically: Rally!
Stuart Law's resignation, self-induced it may be, leaves open a swarm of questions that'll not only worry Jason Holder but also die-hard fans, who, in an age of Internet trolls, read long-form opinion pieces that are devoted to a discussion concerning their beloved West Indies.
Now that Law is gone, let's not get into where the light is. Maybe, it's time for the West Indies to go the Buddha way- be their own light.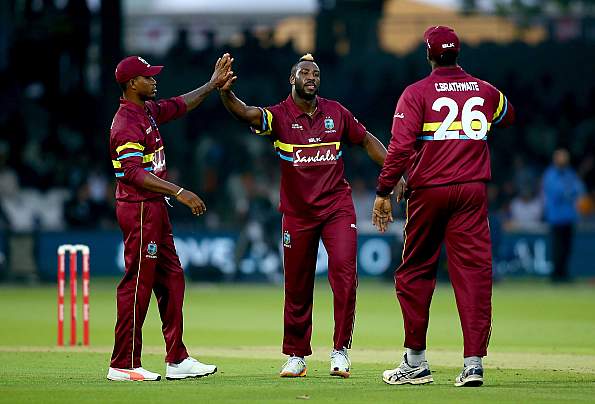 No, let's get serious.
The West Indies' list of concerns resembles the size of dietician's health-chart for a seriously malnourished patient. They've got Evin Lewis suffering majorly at the top of the order. Hence, overburdening a Gayle in ODIs and T20s is a bit unfair. Samuels' status is still not fixed; is he a part of the unit or is he a stop-gap arrangement that he's been as seen in Afghanistan's tour in 2017? Just when the likes of Keemo Paul and Shimron Hetmyer in ODIs and Shane Dowrich in the Tests were coming good- discovering the groove they were expected to make West Indians dance to- they find the conductor missing in action.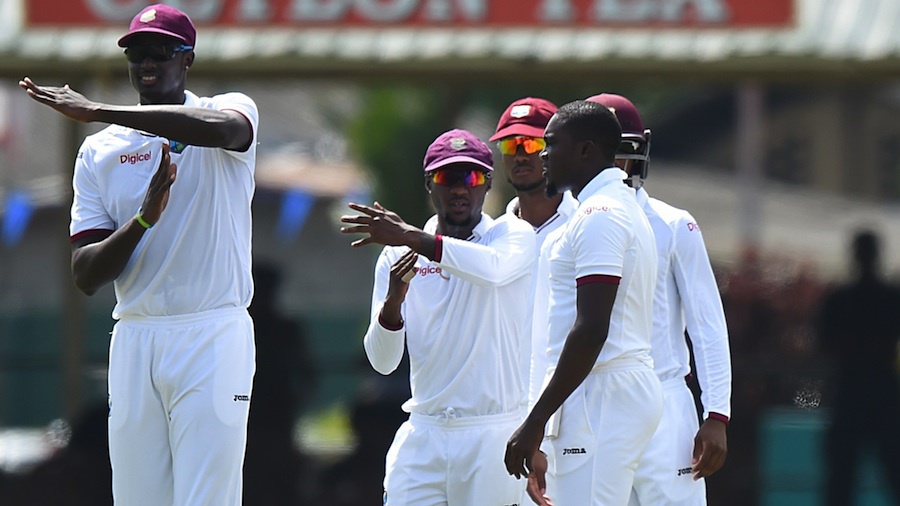 Unfortunately, captain Holder hasn't looked the part of a man least interested to either sort the role a senior like Samuels can play nor has looked interested to put an end to the quizzical fate of Darren Bravo- a man whose inclusion is needed the most, at this point in time. Probably, together with Law and the group of selectors who are known to notoriously function as a clique, he could've sorted out the existential clamour surrounding Bravo-brothers, which he hasn't.
Make no mistake. Holder's performances under Law have only improved. He was the bowler he should have been a couple of years earlier versus Lanka and Bangladesh.
Jason Holder is also an encouraging captain but can often wither away under pressure.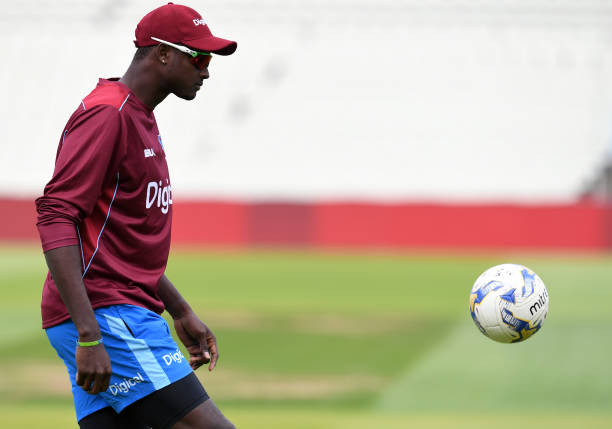 Today, when you look at leaders who aren't communicative as a Safraz, picture Rohit, you find them, running close to a Chahal or Kuldeep in the wake of the bowler being whacked.
Holder, at best, claps and encourages. Can he provide the cushion of experience as a 'third-person' to a team that desperately needs some? Why doesn't he seeth in rage when he finds Hope and Chase falling prey to abysmal shot selection, of the kinds they showed during Sri Lanka and Bangladesh? He's yet to convince Hope and Chase to realise the strengths they possess and the difference they can provide.
At times, even self-introspection cannot serve a purpose. Since Hope's found himself a place on the glamorous Wisden's cover, he's yet to repay the faith an elite publication has rewarded him with; nor has he done anything significant since a solitary fifty in two Test series
Has he? What has Holder done to solve Windies' middle-order woes?
To his good fortune, there's a stable-head in Kraigg Brathwaite, the most normal or steady of all West Indies batsman; also a man they'd rely majorly on to fend off India's pacers, who given the form they are in, will ask questions of West Indies. Furthermore, the team has got to decide what to do with Kieran Powell. The talented leftie who experimented with Baseball in the USA for a year to work out his technique in Tests has, at best, contributing an odd 40 or 30-something. From 6 previous Tests, he's contributed 1 fifty and he's the team's Number 3.
What are the West Indies going to do with him? Moreover is there a plan in place for Devon Smith, who looks apt for playing on PlayStation, definitely not as an opener who fiddles with the ball going outside off. While there's hardly a corner that the duo of Roach and Gabriel have cut- being merciless in their exhibition of pace and bounce- they'd have loved to have continued under Law.
Thankfully, among the few inwardly motivated cricketers- who'd continue regardless at giving their best- the West Indies would consider themselves lucky to have the services of Gabriel and a Roach who's a batsman nowadays too. But what's the plan for Bishoo? The last the talented Guyanese looked promising was in the day-nighter at the UAE where his 8-for fractured the Pakistanis.
In an age where Rashid Khan is in newspapers every day, Ashwin's already achieved peak fame, Kuldeep is being written about and Rashid is back in business- Bishoo seems a flummoxed figure- slowly disappearing in quicksand.
It seems he's got no guidance.
The only positive- if any-that emerges from Stuart Law's resignation from West Indies' coaching role is that he's around for the team's tours to India and, later Bangladesh.
There's never a normal day for the West Indies out there, is it? Perhaps till the time he hangs around, the West Indies can clear up some issues and forge a plan to carry on for the next arrival.