Cricket doesn't serve the fans or players alone. Every now and again, it gives back handsomely to the community. There's always a greater good for which competition enthuses talents and produces exciting results. The last year, in particular, was a vehement example of climate change taking its toll on mankind.
In the Caribbean, that part of the world we call the West Indies in the cricketing lexicon, there were devastating floods and windstorms, pulling the plug of normality out of everyday lives. Vast damages caused as a result of hailstorms lashed out at Trinidad and Tobago and other islands in the periphery. Homes destroyed, social and public life wrecked in disarray, one wondered when on earth would things get back to normal.
That is when the ICC stepped in earlier this year with a novel idea. In holding a charity T20 contest at the home of cricket, at Lord's, pitting the current World T20 champions West Indies against a World XI side, cricket is endeavouring to give back to the struggling communities in the Caribbean. Few things more interesting than watching a T20 contest with arguably one of the more dangerous sides on the roster, slating it opposite an assortment of some of the best names in the Asian sub-continent and making a tug of war out of the game.
So which are the 7 players to look forward to in the big daddy of T20 games slated to take place on May 31?
Dinesh Karthik
A new and improved cricketer who, it could be said, got a new lease of life ever since his inspiring knock of 29 off just 8 balls, Karthik is one of the key players to feature against the West Indies in the T20 contest. It could be said that having recently led his KKR into the playoffs, Karthik, in good touch both as batsman and captain will be raring to contribute in the T20. Can he indulge in a bit of pinch-hitting from the lower order?
Chris Gayle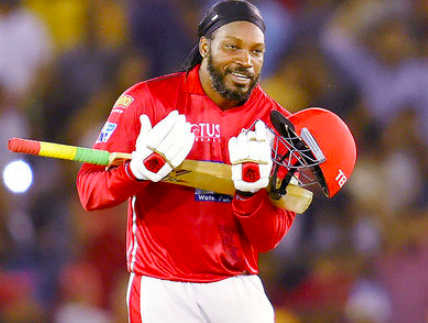 The Universe Boss has been confirmed to play in the Charity T20 for his West Indies. A player who needs no introduction instead introduces himself through majestic big strokes, it is expected that the master of the T20 format will give his West Indies side a good start, playing in his usual role as the destructive opener alongside new talent Evin Lewis.
Shahid Afridi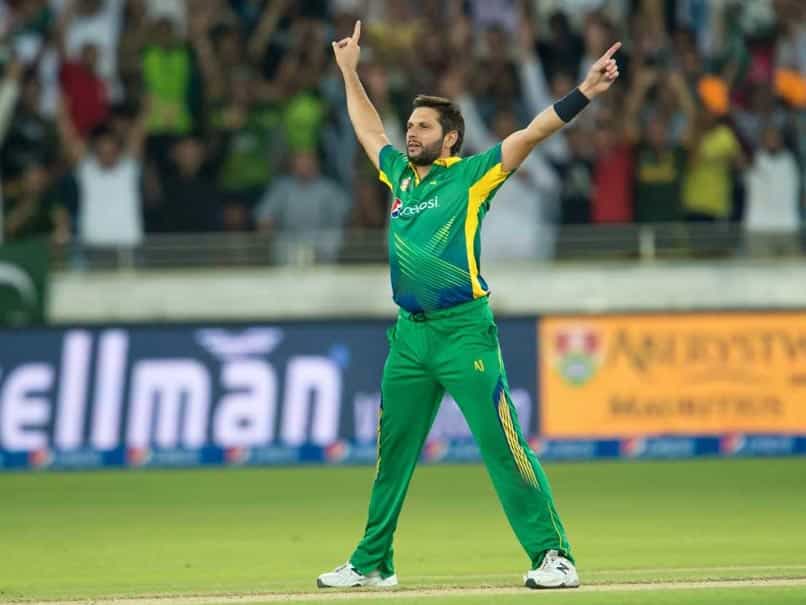 The ICC World XI got a big jolt on May 27 when it was reported that fashionable India all-rounder Hardik Pandya would miss out on the game owing to a viral infection. Next big blow could come in the form of Eoin Morgan injuring his finger. With two big upsets, the onus of captaincy shifted to Shahid Afridi, who can be expected to come out all guns blazing against a rather inexperienced West Indies bowling line-up.
We know what happens when "Boom-Boom" frees his arms and dances down the track to bowlers. A key component of Pakistan's incredible 2009 ICC World T20 triumph, it could be expected that Afridi's belligerence versus Gayle's no-holds-barred style of play will lift the competition.
Carlos Brathwaite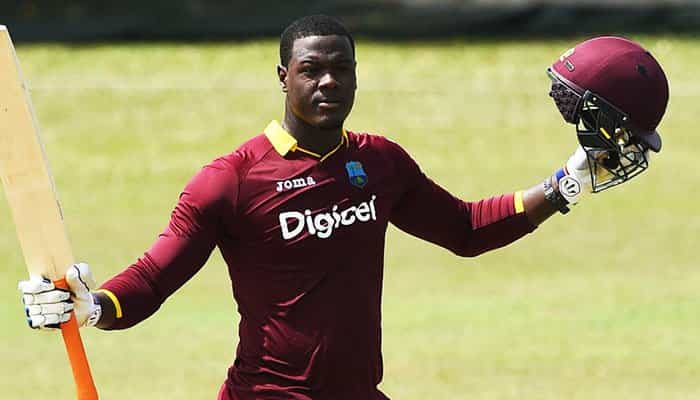 Implicit in the heart of modern cricket fans, who've been fed a lavish diet of T20 cricket is the name of Carlos Brathwaite, synonymous for his mega six hitting feats in the finals of ICC World T20. Although this may be another ICC one-off contest, this time, Brathwaite is opposite an assortment of bowlers he has very little experience playing. The likes of Rashid Khan, Afridi, Shami and others will challenge him. Also, the big striking Barbadian would be cautious about his bowling, having not exactly emerged with tremendous success in the IPL where he was again in news for his incredible piling of sixes.
Mohammad Shami
Having not made news for the best of reasons in the recent times, Mohammad Shami would be keen to contribute toward the ICC World XI side producing some magic with the white ball. A gifted bowler who can generate swing, with assistance from the wind, can Lord's shower some blessing on an able cricketer desperate to prove himself again?
Andre Russell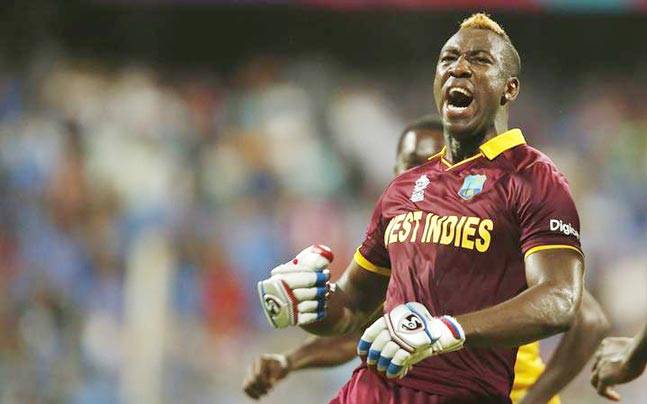 When he hits, it stays hit for a while. If you wish to measure Andre Russell's success in the modern game, particularly in the shortest format, then a good measure would be to ascertain the distance the white ball travels when it is middled from the meat of his bat. Having emerged as arguably the next best all-rounder after Shane Watson in the just-concluded IPL, Andre Russell is busy making most for a year of hurtful absence in the game.
Back in the West Indies dug-out, he could be a different monster once again, who last terrorised opponents at the Wankhede in starring in a special semi-final victory of the ICC World T20, 2016. What can Russell do this time around?
Rashid Khan
If there's one player in all of World XI side that knows a thing or two about disturbing the focus and breaking the confidence of the West Indies batsmen then it's the dangerous and unhittable spinner Rashid Khan. He was there in the only T20 contest the West Indies lost in their victorious World T20 campaign. And he was there recently in March 2018 when the West Indies were reduced to the size of a pony, in front of Afghanistan's Godzillian spin attack.
What can Khan do again this time around? A couple of quick wickets, say of Gayle and Lewis up the order, and it would be down the likes of Shai Hope and Rovman Powell to save the Windies ship?