West Indies vs India Test Series: The first Test between West Indies and India at North Sound is poised interestingly, with visitors India ending the first day at 203-6 on a pitch that is assisting seam bowlers and spinners.
While there was no dearth of excitement on the first day's play there was a surprise in store for Indian cricket fans even before the first ball had been bowled. At the time of the toss, when the final elevens were announced, captain Virat Kohli revealed that India's lead spinner, Ravichandran Ashwin, had been dropped from the side. Left-arm spinner Ravindra Jadeja had been picked in his place.
The decision to drop Ashwin, expectedly, raised quite a buzz. Ashwin, after all has been India's lead spinner in Tests for a while now. Not only has he been India's lead spinner, he has been one of India's best spin bowlers of all time.
Ashwin's numbers speak for themselves – 342 wickets in 65 Tests at a superb average of 25.43 with 26 five-wicket hauls. This is not it, though. Ashwin has had a phenomenal record against the West Indies – 60 wickets in 11 Tests at an average of 21.85 with 4 five-wicket hauls. The last time India toured the West Indies for a 4-match Test series in 2016, Ashwin ended up with 17 wickets in the 4 matches at 23.17 with 2 five-wicket hauls.
The West Indies have always been susceptible to good spin bowling and Ashwin has had their number. The move to drop your best weapon against his favourite opponent is hence baffling.
Former Indian batting legend Sunil Gavaskar too was nonplussed on the decision to drop Ashwin in the first Test between West Indies vs India.
"[The selection] astonished me," Gavaskar said during commentary on Sony. "A man with that kind of record, especially against West Indies. He doesn't find a place in this playing XI. That is stunning. Astonishing," he said in disbelief.
Was Ashwin dropped because of his poor overseas record?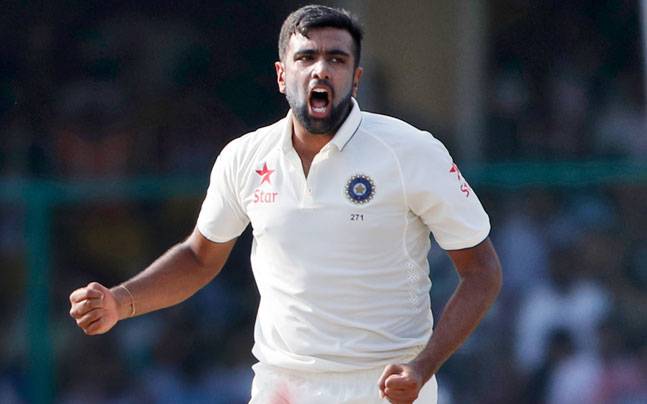 For long, the biggest criticism against Ashwin has been his inability to get wickets outside Asia. Perhaps that was one of the reasons that went against him in this Test.
And, to be fair, his numbers outside Asia aren't great – 65 wickets in 20 Tests at an average of 38.09 with just 2 five-wicket hauls; both against the West Indies. He hasn't fared well in places like Australia, South Africa and England.
However, things have been improving. In his last Test, Ashwin ended up taking 6 wickets against Australia at Adelaide in December 2018 that helped India secure a memorable overseas win. In fact, he was brilliant on that tour to Australia and troubled the batsmen even on wickets that didn't aid spin.
What's more is that Ashwin took part in the County Championship Division One in England this year and in the two matches he returned with figures of 6-69 and 6-75, and 3-93 and 5-59 respectively. He was also useful with the bat, notching up scores of 27, 66*, 23 and 41.
Ashwin is a bowler who is in form. He has done well away from home. He is fit, fresh and is raring to go. The only issue is that he isn't being allowed to.
It remains to be seen how Ravindra Jadeja fares, but it would be unfair on Ashwin to be continued to be overlooked. Jadeja has always done well as the second spinner, not the lead one. Ashwin has a wealth of experience, is constantly evolving and looking for ways to get wickets.
This was the perfect time for him to prove his worth overseas once again. A good performance in this series would have held him in good stead for the coming seasons; the 2020 tour to New Zealand, especially. It is unlikely that he will be given a chance in the only remaining Test in the West Indies vs India Test series and this will be rather unfortunate for India's 3rd most successful spin bowler of all time.
Where does Ashwin go from here?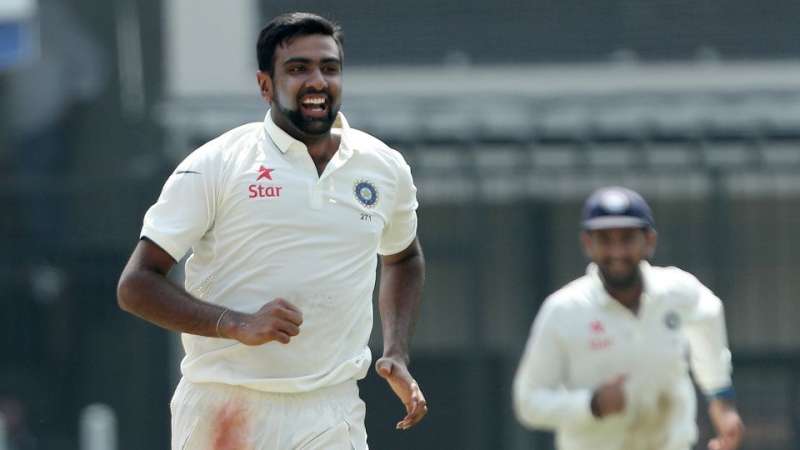 Ashwin, though, must take this disappointment in his stride. He has plenty of Test cricket to look forward to – India plays 3 Tests against South Africa in September-October and 2 Tests against Bangladesh in November at home. Ashwin's a beast in India and he will be the first-choice spinner at home. Given the quality of the opposition, he is likely to wreck havoc.
A good performance in the home Tests would give Ashwin plenty of confidence and could lead to him being back in the eleven on the tour to New Zealand. That is the one big tour that the off-spinner must be targeting. India hasn't done well in New Zealand, traditionally. And that is the one tour that could settle the Ashwin debate once and for all.
These are, however, discussions for the future. For now, though, Ravi Ashwin would have live with the disappointment of not being considered again in overseas Tests. Ashwin, however, is a confident bloke and always looks at the positive side. He has age on his side and he has been letting his ball do the talking whenever he is getting the opportunity.
One hopes that he gets to show his magic with ball soon.