Ricky Ponting. Sachin Tendulkar. Brian Lara. Jack Kallis. Rahul Dravid. Shiv Chanderpaul.
They all had one thing in common.
Think beyond them being great. That'd be like saying America is also called the USA.
It's obvious. Let's refrain from silliness.
These were all fine players of spin. Ponting was a master of using that back leg well against spin. Sachin created verbiage of sorts; we call it the paddle sweep today. Lara tamed Warne, gave Murali a run for his money. Dravid made spinners regret bowling to him. Chanderpaul became a glue on the crease.
But what's this current West Indies side doing? What on earth are they? In fact, do they belong to this earth? Please do not think this is a lament.
If they do not hail from the earth or belong here, then here's a suggestion.
Henceforth, all failures at the Test level- those who conduct themselves in a Five-day Test game thinking it should be over in three- need to be told to leave the planet.
This Earth is crowded with such morons. Can someone help the current West Indian batsmen with a shift of residency? Probably, the criterion for accepting lesser mortals disguising themselves as international cricketers much rather fits Pluto, Neptune or Uranus better.
There's hope they'll accept West Indians with their biggest flaw: that of not being able to play spin.
If you saw the First Test featuring West Indies vs Bangladesh, you felt cheated. You wanted to complain.
You ran out of tissue boxes to use. In fact, you didn't even feel the pain of having frustratedly banged your head into the wall. For the misery was far too consuming than the physical hurt.
What the hell did just happen at Chittagong?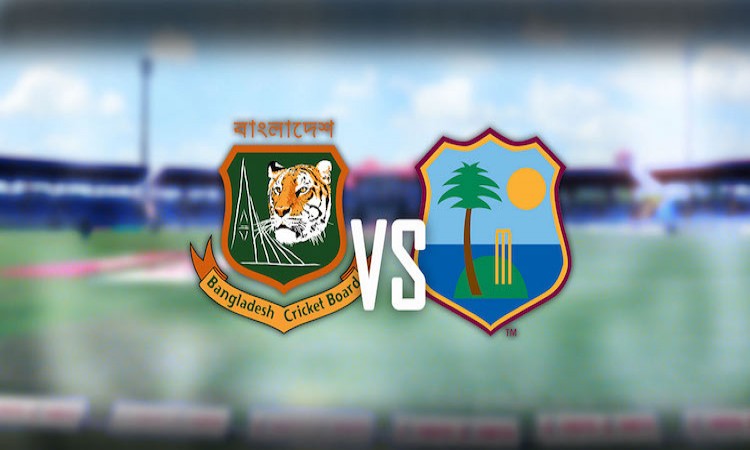 Here's a humble suggestion.
It's up to anyone who wishes to impart Kraigg Brathwaite- the makeshift captain and team some valuable math lessons.
You might have to read something out to them for they don't seem too interested in anything that requires the brain to function.
Test Cricket, according to the definition, is the longest form of the game where the two sides have to contest for 90 overs a day over a period of 5 days.
On an ideal scenario, this means, having 450 overs worth of Test match cricket.
What the West Indies did was to bat together- combining both innings- for no more than 99 overs and 2 deliveries.
Why the discount? What den of luxury have the boys from the Caribbean been made to stay in that the mere thought of spending time elsewhere would hurt their psyche?
What you saw in the West Indies vs Bangladesh Test Match wasn't cricket. It was an exhibition of botched-up priorities in the sport. It was a spineless show of cricket. You want your refund. Urgently. The time is now.
In the first inning, Bangladesh- if at all, the pitch was 'unplayable'- managed 324 vital runs. 65 of those came from the bats of their number nine and number ten. Lesson in point? Fight to the end.
The West Indies, in their response produced, once again, an odious display by their top order.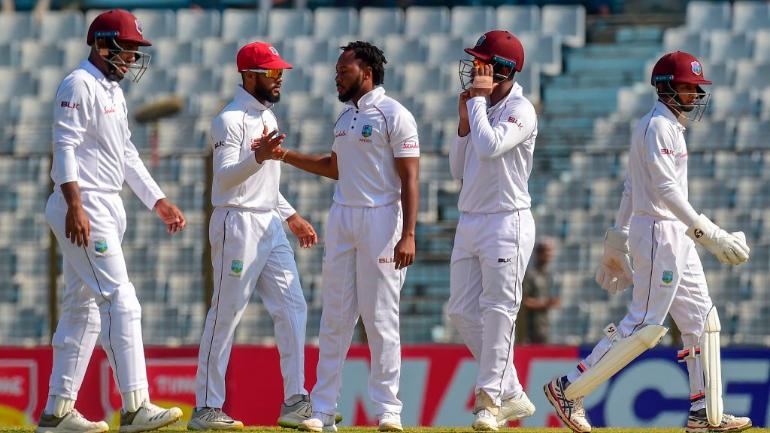 You know you are in trouble when the top three in your line-up- essentially, the most important batsmen of the playing eleven- provide 28 runs between them.
All the three wickets went to spinners. Hope didn't exhibit any. Brathwaite was breathless.
Kieran Powell- why's he even in the team?
Thanks to some blind hitting by Hetmyer- 63 of 47- once again, not specifying what flight were he in a rush to catch and Dowrich- 63 of 101- enabled the team to go well beyond the three figures.
246 wasn't a shameless score on the board, even if that meant granting hosts a 78-run lead on a difficult pitch.
Surely, the fan, a kind of species that unfailingly turns up in front of the TV, wished to see a better second inning effort.
But just what did it see?
In the next inning, West Indies, who should've improved- for that is the natural order of things- were gone for 139 runs.
They were history. The Test match was dead.
They lasted 29 fewer overs than what they did in the first inning.
None of their men scored a fifty. A triple, am sorry to say, would've been a wet dream.
None of their batsmen, save Ambris, rather surprisingly, showed any sign of resistance. This was a meek surrender to spin.
It was unbecoming.
Was this the display of a professional cricket team? It seemed, a school grade team comprising of first-timers unconvincingly allowed the Bangladeshis- Nayeem taking a fifer in the first inning, Taijul taking a 6-for in the second- to run them over.
Either the West Indians have to be inducted into a tailor-made coaching clinic that can teach them how to apply themselves against spin or they've got to request the women's team to fill in for overseas duties.
What sort of batsman attempts a sweep off that ball that pitches in line with the three stumps? What sort of a batsman attempts a wild hog off the very first ball in the second inning despite knowing how badly the team faltered in the first attempt to put a decent score?
Should there be any decency left, Kieran Powell should hang up his boots.
Should there be a sense of responsibility in Brathwaite, he should offer a public apology to the West Indian fans back in the Caribbean. Was Dane van Niekerk fooling her fans when she offered a sad but meaningful public apology to Proteas fans?
You are not getting the spirit of the article if you think this is sarcasm.
Lara or Chanderpaul would've hung their heads in shame had they been responsible for such batting.
Philosophers would reckon, cricket is played with skill but requires some heart.
That's bull. We've got no time for that.
Cricket is played best when you grow a spine. Does this current lot- you run of adjectives- even consider themselves ready for Test Cricket?
Who are they fooling?
Are they sure of representing a team, that was, once a priceless legacy?
Chittagong is gone. Another Test remains. In the sub-continent so far, the West Indians have been the circus, responsible for the misery of fans but feeding their critics a fodder-full of insult by their own hand.
Time to get serious. Time to be less hospitable. Play hard or go home. The line works on T-shirts. Not in Test cricket. Please get real.