Think of the following as an advertisement in the newspaper:
Wanted: A batsman who can bowl; a bowler who can bat; an outstanding fielder in the deep; someone who can dismantle the best bowling attacks, and can bat in the deep!
Eligibility criterion: Should be a dependable batting all-rounder, someone who can handle pressure, and above all, be consistent. Basically, looking for an all-weather batsman.
Age: The younger, the better!
Must- have: timing, height, personality, and experience!
Ideal: Should be a proved match-winner!
Now, imagine Kieron Pollard, apparently once an ideal candidate for the above divorced from the candidature he once so ably fulfilled.
Confused?
It's no rocket science this.
A cricketer once accustomed to soaking up roaring reception from the crowd, someone for whom batting meant carving sixes and fielding was often about taking blinders, now finds himself overlooked by his national team for the biggest tournament of them all; a contest where his talent may have played a handy part.
But well, ever heard the saying: "Oh, how the mighty fall!?" Well, how else are you going to describe the sort of downward spiral that Kieron Pollard has experienced as his West Indies announced the 15-member World Cup (2019) squad with the famous Trinidadian cricketer not finding his name on the final list?
But then, who's to be blamed for Kieron Pollard not making it to the final World Cup 15-member squad? It cannot be Christopher Henry Gayle. It's not Devendra Bishoo. Well, have a lol for that!
It's not Darren Ganga, the Mumbai Indians, Brian Charles Lara and, definitely not the island paradise called the West Indies either. Haven't they always warmed up to Kieron Pollard, despite the two going their separate ways on occasions seen before, for instance, the 2015 World Cup, where Pollard, despite making himself available was dropped?
Don't you think that if there's no Pollard in the current 15-member squad for the world cup, then it's nobody's fault except Pollard's own?
Wondering how?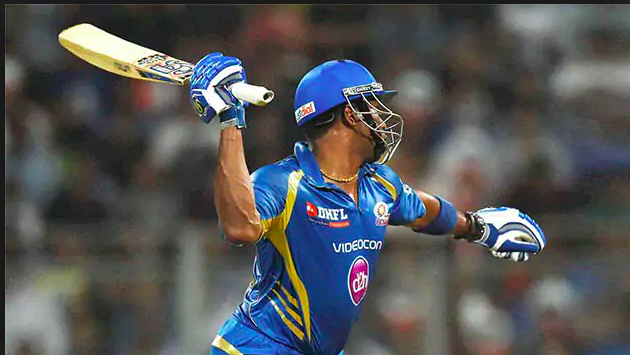 Well, the stats don't know how to lie- do they?
Here's a simple piece of truth about a man whose big blows have often destroyed sides and tamed the untameable:
From the onset of 2013 to 2014, not once did Pollard finish with a batting average of even 30. This is, sadly when he played 17 games in 2013 scoring 322 runs at 21. Next up, he'd only score 173 but from 6 contests in 2014.
Are these the returns you'd expect from a man who brings to the table pure all-round skill? What's stranger is that Pollard's been no good in the bowling department.
One could very well feel that this is hitting below the belt, but well, what good would that serve anyone for that matter?
Kieron Pollard, who's grabbed 50 wickets from 101 matches (70 innings) is yet to take a 4-for in ODI cricket. For an all round to attain a benchmark or recognition or quality you'd, at least, have a fifer.
Does Pollard- best bowling of 3 for 27- have that? Moreover, an economy of over 5.7 an over doesn't inspire too much confidence.
One wonders how would one ascertain the true measure of this grizzly cricketer if a comparison were to be made with not the greatest or most credible of all-round cricketers, where would you place Kieron Pollard?
Here's a reference check.
From 53 ODIs (and a playing experience of a little over 7 years), Mitchell Marsh- not the most successful Australian cricketer- has taken a five-for. In fact, Marsh has scalped 44 wickets from merely 50 bowling attempts in the limited over format.
Want another one?
His teammate, one who doesn't feature in Australia anymore, James Faulkner, has clinched 96 wickets from merely 67 bowling appearances. This, we mustn't ignore, includes a bowling average of 30.
While Mitchell Marsh debuted in 2011 and Faulkner arrived in 2013, you could be surprised to know that Pollard, with much more experience, cut his teeth in international cricket in 2007.
Let's then save ourselves the effort of finding a slot for one of Trinidad's finest cricketers over the last few years- sarcasm won't earn anyone anything- among classy all rounders such as Watson, Hafeez, and one of Pollard's own teammate, Dwayne Bravo, who retired last year.
But the thing that upsets one about Kieron Pollard- 101 matches, 3 centuries, 9 fifties- is that in over a decade of playing cricket, albeit in patches, his batting is yet to touch the average of 30, being a little over 25. For a man who's plundered 110 sixes, most of them being hits you'd want to visit again and again, hasn't quite reached even a modestly impressive height in that format of the game where his skills seem a natural fit.
Isn't it?
That said, one wonders, we won't trouble ourselves by subjecting 'Polly' to a round of what may, in a face to face interaction, turn out to be a heated discussion. Half a decade back, upon scoring a majestic limited overs century in Australia, arguably Pollard's finest-ever knock (so far), he stated, "I'm here to play Test cricket."
So where's the Test cricket tally. Does Mumbai Indian-regular, one who happens to have played for perhaps more T20 leagues than any existing PSL talents, remember his own statement?
Not that it was Pollard's fault that the board he played for- the WICB- was at its logical best- circa 2013 and 2014- and certainly not that he could've done anything about finding himself a Test spot. But one's got to know how logical was that intent behind delivering such a massive statement when his ODI performances, the only ones he could have offered as an example for a Test spot lacked consistency?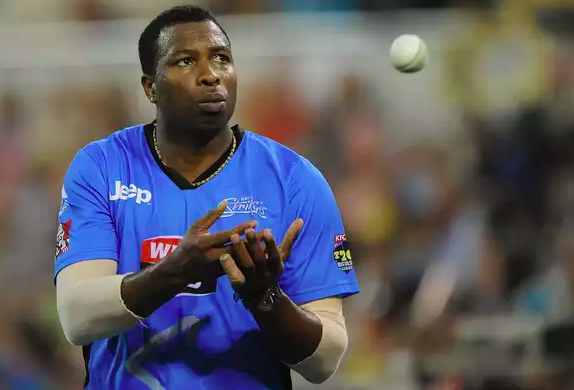 For a quality all-rounder, one that Kieron Pollard certainly aspires to be, even if one were to discount the average stuff he's been carrying all the bat, what doesn't help is his mediocrity on the field.
Rather make them antics.
A couple of CPL seasons ago, bowling in a rather crucial CPL T20 contest, Kieron Pollard, deliberately no-balled Evin Lewis? And why did he do that? Only so the Trinidadian, actually, his compatriot could fail to reach a hundred.
Moreover, the fact that Pollard, 6″ 7 in frame, has done things like literally offering the bat to Mitchell Starc and gone around stadia in India wearing a bandage on his mouth does give an indication that Pollard's real talent could well lie in a circus, perhaps not so much on the cricket field.
That said, the Windies, who head to England soon with 2 "quality all-rounders", Andre Russell and captain, Jason Holder, with Carlos Brathwaite, perhaps there for the passion with which he wants to serve his team definitely doesn't offer a space for Mr. Pollard, who, to this day, hates being called a T20 mercenary, when his international playing experience perhaps points to that direction.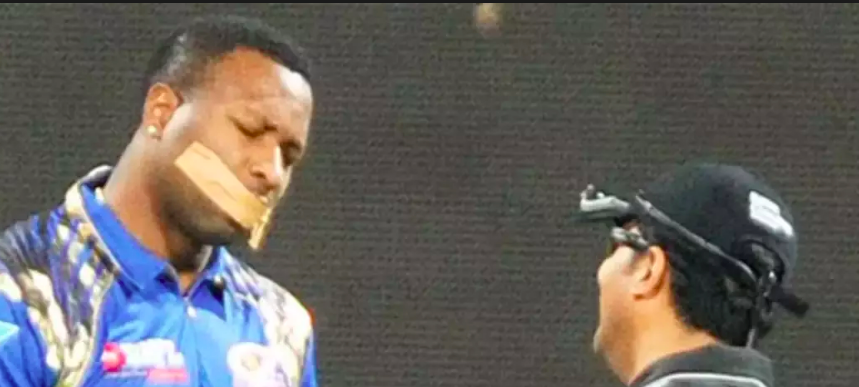 So, at the end of the day, if Polly hasn't found himself a seat in the plane to England, a question goes out to his team: would they be really missing him? In fact, would the informed fan who cannot avoid the fact that against established teams like India, New Zealand, Pakistan, Sri Lanka, and England- their hero averages 24, 14, 13, 2, and 18 respectively.