You do not need to peek through binocular lenses to focus on the lingering romance between the West Indies and a format where their strengths find maximum exhibition. T20 cricket has forged a new meaning altogether for cricket's once mighty force, perhaps arguably suiting it's boisterous albeit wanting powers of concentration. Big hits, muscular pulls, audacious drives and brute exhibition of batting force: if this doesn't sum of the strength of the West Indies playing T20s finest carnival- the IPL- then what would ever suffice?
Also, it has to be shared, a format where they have reigned supreme on two separate occasions makes the West Indies distinct cousins to T20s. In lighter vein, it could be regarded that the West Indies share such an arresting, explosive chemistry with T20 cricket that their equation and mutual camaraderie may never walk the road to a bitter separation. Sad as it may sound, even as the West Indies are at a comfortable distance away from finding stability and conformity to ODIs and Tests, T20s is where they seemingly belong.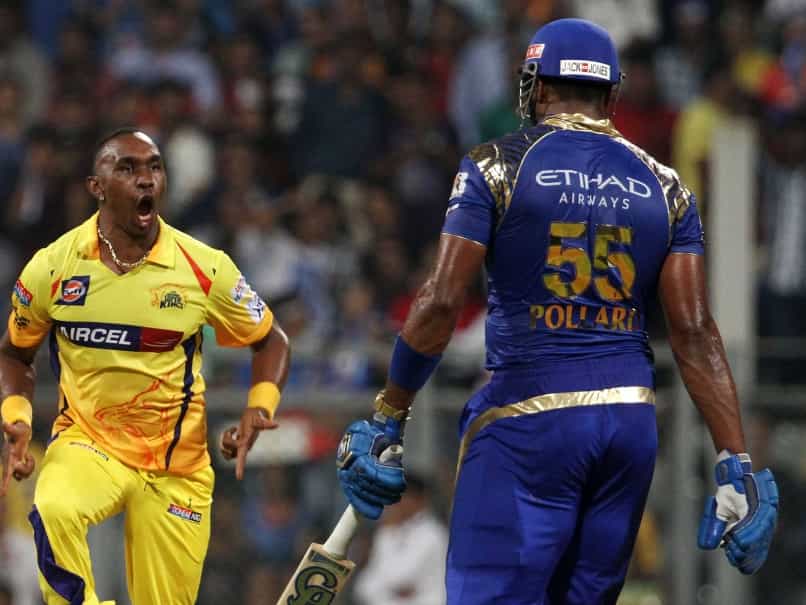 Moreover, playing in conditions and in circumstances that are- perhaps in build-up and design- quite similar to their own situations back in the Caribbean would possibly make the West Indies feel at home. After all, the gyrating dance number Champion found more prominence in here in India than it ever did anywhere else in the West Indies.
So which are the 5 dominant West Indians who are expected to make it count in IPL 2018?
Evin Lewis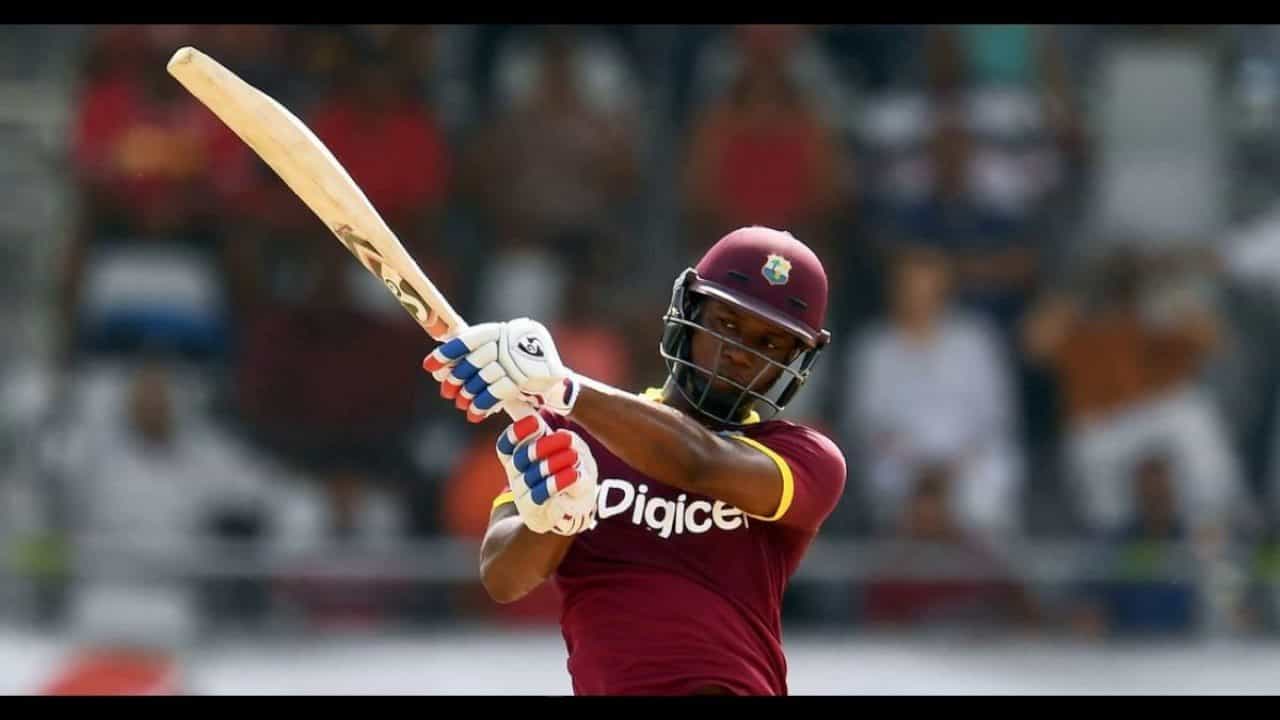 For the first time ever shall Lewis- a protégé of the big-hitting Chris Gayle School of batting- make his IPL debut. A lot is expected of this free-stroking West Indies opener, who essays both- clean striking on either sides of the wicket and the ability to regularly find gaps when the big hits don't come that smoothly.
If you happened to see his recent performances in the ICC World Cup qualifiers, then Lewis' three vital fifties ensured that the run searcher in him was in passionate pursuit of meaning. Especially, in a tournament where a West Indies win most mattered.
Opening for Mumbai Indians, Evin Lewis could be expected to provide early advantage by unleashing on bowlers from the word go.
Kieron Pollard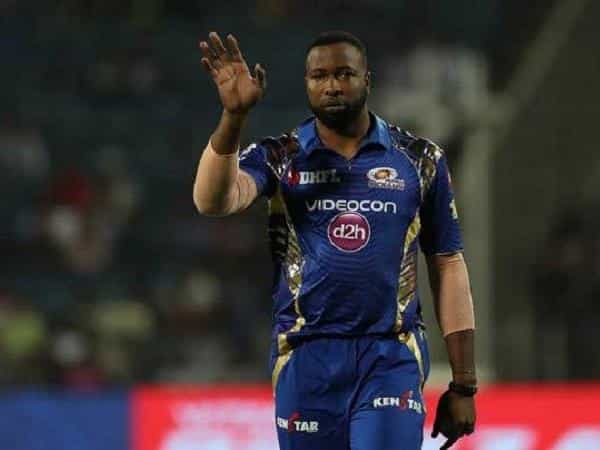 The mighty Pollard or Polly as he's fondly referred to is expected to take center stage once again for arguably the most famous IPL side. Among the best all-round talents in the game, there's quite nothing that Pollard can't do. When not striking those characteristic bludgeoned strokes over wide mid on and deep square leg, Pollard can curb runs, allying bounce and tight line to his deceptive medium pacers. Moreover, he doesn't seem to be a contestant who drops a lot many catches- a fantastic constituent of a complete IPL exponent.
He's to share the responsibility of scoring runs along with Rohit Sharma and Hardik Pandya. Above all, there are only a handful of players who by sheer weight of their presence can impact a game. Pollard is one of those rare few.
Carlos Brathwaite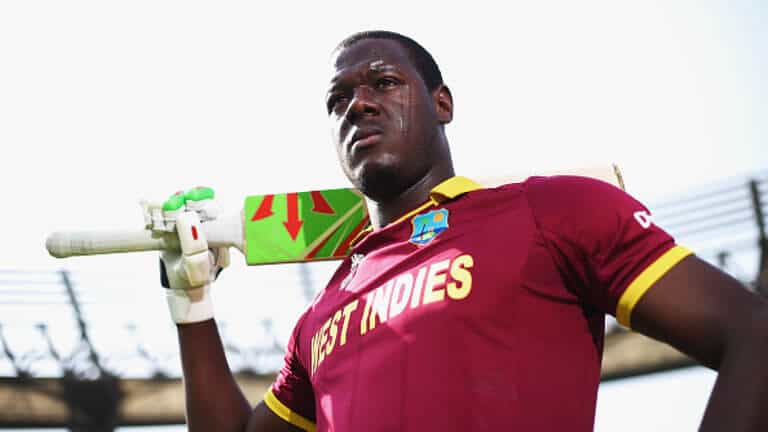 It's been nearly 2 full years since Brathwaite blazed a trail that kickstarted a West Indies revolution when he sent Ben Stokes flaying all over Eden Park. Those four sixes brought about curtains to England's hopes of reigning in the ICC World T20 and inspired a newfound Windies triumph.
Ever since then, Brathwaite's performances have oscillated from being deeply mediocre to spiking suddenly when least anticipated. The bad thing is that Brathwaite comes from a rather ordinary stint in the recently concluded ICC World Cup Qualifiers. But importantly, the finest news for his Delhi Daredevils is, is that Brathwaite still possesses the amazing fitness to sprint around the park tirelessly and can fashion quickfire cameos when most needed. Can Carlos the mighty slasher make it count in 2018?
Darren Bravo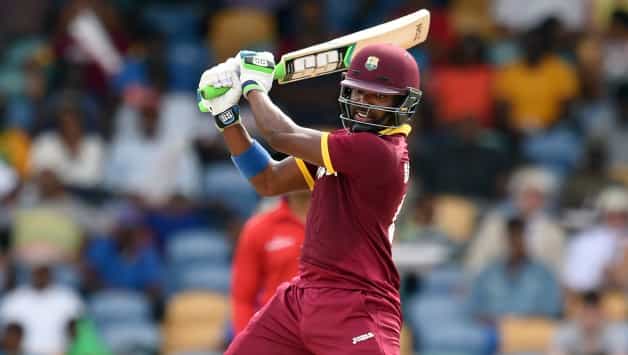 It's mighty sad that someone who was tipped to be the next Brian Lara in the Caribbean has now receded perhaps permanently into being a name that features merely in T20 leagues around the world. Even as the David Cameron fiasco is well behind him, one's not sure if Bravo has actually moved on from the episode.
But none of that matters now as he's been named in the Sunrisers Hyderabad 2018 squad. A stylish batsman; someone who can dismantle bowling by quickfire hitting as well as through tidy, smooth accumulation of runs, Bravo can foil great attacks with his pristine focus and solid technique.
The only question now is whether Hyderabad will avail his services fully and to what extent?
Chris Gayle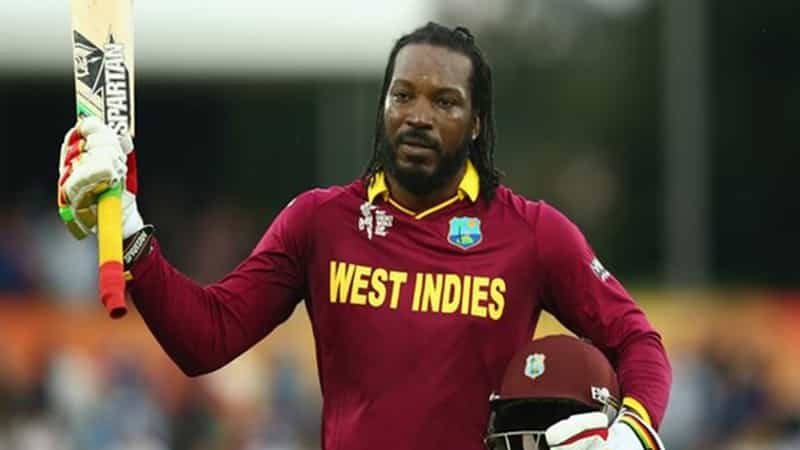 Doubts persisted massively when Gayle's home in India- RCB- failed to retain him. Then, when he wasn't bought until the final leg of the 2018 IPL auctions, concerns grew further. Mind you, this was concerning a bloke who by virtue of his carnivorous dismantling of bowlers in the IPL was tipped as 'Gaylestorm'; someone who blazed 175, the highest ever individual score in the IPL.
Then thankfully Kings XI Punjab found a way to get Gayle. Now, he's up once again in a format where his strengths lay supreme. The question is: can the Universe Boss use the stimulant for a rather sedate welcome in IPL 2018 to blaze a few new trails? He absolutely should if you hear the fans' inherent voice.