Virender Sehwag's Epic Reply To Piers Morgan Will Give You A Lesson On Positivity
Virender Sehwag and Piers Morgan have been sharing a love-hate relationship on Twitter for quite some time now and every single time a spark comes up in this relationship, it becomes a treat for the fans. And this time, ICC Women's World Cup 2017 is what has triggered the same spark.
The Indian Women's Cricket team failed to lift the World Cup in what was one of the most intense finals we have ever seen, even in men's cricket. After defeating England in the opening game and demolishing Australia, the defending champions, in the semi-finals, Mithali Raj and Co. looked every bit confident of winning the world cup for the first time, however, the team failed to perform under pressure and the lost the game by 9 runs.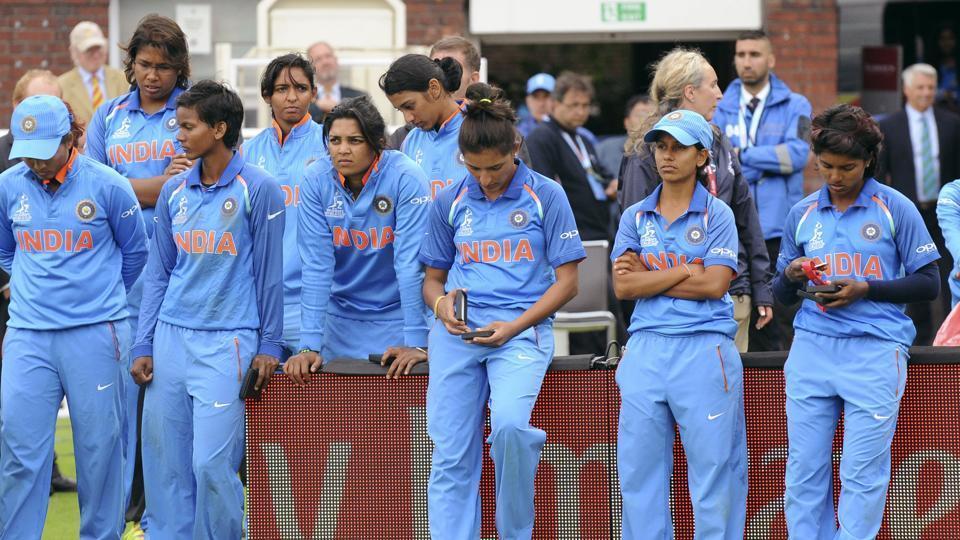 This was definitely a heart-wrenching defeat for Indian Women's team as well as the fans, however, during the tournament, it was cricket that emerged victorious and brought Women's cricket to similars ranks as its male counterpart.
England deserved every bit of that ICC World Cup 2017 Trophy and it was a defeat well accepted by the Indian side as this tournament has made the whole country aware of the importance that is needed to be given to Women's Cricket team.
However, Piers Morgan, the English Journalist, decided to be his usual self and decided to poke Virender Sehwag after the latter Tweeted to acknowledge Indian Women's team's effort on the World Cup Final.
Super proud of the girls. Tough luck today but womens cricket in India has truly arrived. Thank you girls .Salute your spirit.#WWC17Final

— Virender Sehwag (@virendersehwag) July 23, 2017
This is what Piers Morgan Tweeted
You OK, buddy @virendersehwag? #WWC2017final 😂😂😂

— Piers Morgan (@piersmorgan) July 23, 2017
Piers Morgan followed it with a screenshot of almost a year old tweet, which was regarding a bet he placed in front of Virender Sehwag, where the former Indian cricketer had to pay a million rupees in charity if England would win a World Cup before India claims another gold at the Olympics.
Ahem, @virendersehwag… pay up! pic.twitter.com/oRLPxcEd9z

— Piers Morgan (@piersmorgan) July 23, 2017
As expected, all hell broke loose after the Englishman's decision to poke Virender Sehwag, who came up with a befitting reply that will make every Indian proud.
Me and all of India prouder even in this loss than you can ever be mate.We fought well &will only get better & stronger.
Enjoy for a change! https://t.co/Dv1gn2jpWn

— Virender Sehwag (@virendersehwag) July 23, 2017
After Virender Sehwag gave Piers Morgan a lesson on positivity, Indian fans came in support of the former Indian opener to shut Piers Morgan's sarcastic tweet.
https://twitter.com/maheshjain86/status/889174427547709440
@piersmorgan pic.twitter.com/lzBnNq8Qt9

— Rosy (@rose_k01) July 23, 2017
Viru paaji 😊👏 pic.twitter.com/e00V3BZOwm

— Piyu 👩‍⚕️ 🇮🇳 (@Piyu_Nair) July 23, 2017
हम हारे आज एक मैच तो क्या हुआ,उनकी जीत से चर्चे ज़्यादा हमारी हार का है। एक बेहतरीन मैच #WWC17Final #INDvENG

— Anil Bishnoi©️™️®️ (@i_anilbishnoi) July 23, 2017
No matter we win or lose
Matter is entire team efforts win billions heart
We proud on our sister
Jai hind🙌

— Mohit Dhawan 🇮🇳 (@mohitdhawan_mr) July 23, 2017
https://twitter.com/CricketLuvInd/status/889174338829668352
@piersmorgan … someone in your position and of your calibre perhaps should encourage more rather than troll..

— Malvika Chandel (@ChandelMalvika) July 23, 2017
Noticeably, although England's men have been part of three finals and five semi finals in World Cup history, they are yet to win an ODI World Cup. Moreover, they haven't even qualified in the last four since 1992 when Pakistan defeated them in the final.