Team India has scripted history after winning the first ever ODI series against South Africa in the Rainbow nation and also becoming the only second team in the world to defeat the Proteas in their own backyard, after Pakistan.
This particular series has put all questions of Virat Kohli's captaincy aside as fans and critics, alike, are heaping praises for the 29-year-old, who has big boots to fill after taking the reins from two-time World Cup-winning Indian skipper, MS Dhoni.
Moreover, the fact that Virat Kohli is the leading run-getter in the India vs South Africa and the only Indian to score two centuries in the fixture, while also being the only one to register a ton in the Test leg, from both sides, makes him the most consistent player in the squad.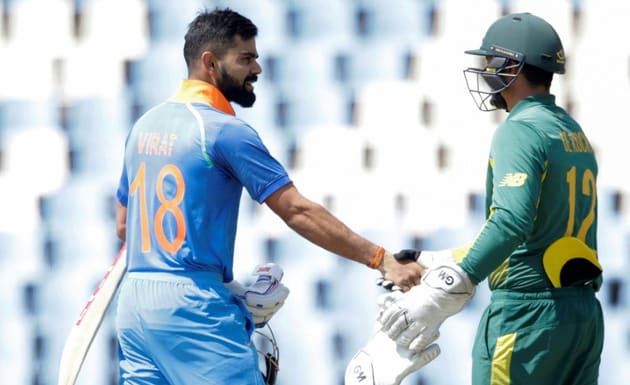 After finally ending a 25 years-long drought in the Rainbow Nation, having already won the 6-match India vs South Africa ODI series with a lead of 4-1, Virat Kohli is receiving a lot of plaudits, Virender Sehwag being the latest one.
While the former Indian opener said that Kohli is not yet there to be compared with any of India's legendary captains, his aggression does make him the next Sourav Ganguly of Indian Cricket.
In an interview with India TV, here is what Virender Sehwag said.
"Kohli is the No.1 captain when it comes to series wins. If we see the last eight series victories under his captaincy, you'll find that he is one of the greatest captains we have ever seen."
"He has gained a lot of confidence with the captaincy and unlike others, he has matured as well as has taken his individual game to the next level. He doesn't seem to take the pressure of captaincy and has improved his game even with such a responsibility. He has also brought the trend of fitness into the camp."
Amidst appreciation for the dynamic captain, Sehwag also added that it's unfair to compare Virat Kohli to his predecessors.
"Having said that, I still believe that we should not compare Virat Kohli with the best of previous skippers. He needs time and experience as captain to even reach where the past captains are."
In the ongoing six-match India vs South Africa ODI series, Men In Blue have won the series by 4-1 with a match to go and Virat Kohli has definitely led from the front in tough conditions. Piling up 429 runs in five matches which includes two centuries, the Delhi-born player has given a huge boost to the top-order.
Although Virender Sehwag denied comparing the current Indian skipper with his predecessors, when asked about whose reflexion does he see in Virat Kohli, he said,
"Kohli's aggression can definitely be compared with that of Sourav Ganguly. In fact, it's safe to say that he is an upgraded version of Ganguly. Under Sourav Ganguly's captaincy, we saw numerous incredible victories overseas and such has been the case so far with Virat Kohli."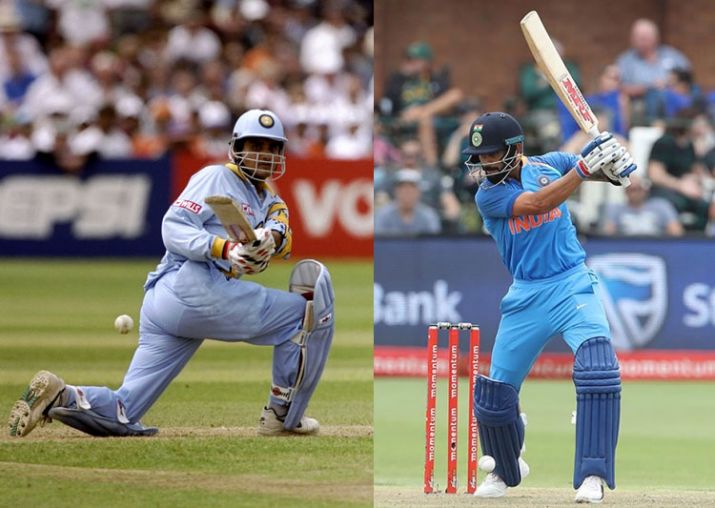 "I remember Rahul Dravid saying once that Virat Kohli's aggression suits him the best. While aggression doesn't guarantee success, it has been the biggest of strengths in Virat's case."
Everything said and done, team India's success in the India vs South Africa series has much to do with a formidable bowling attack, especially the likes of Yuzvendra Chahal and Kuldeep Yadav, who have left the Proteas reeling for runs on the scoreboard, and Virender Sehwag also agreed on that.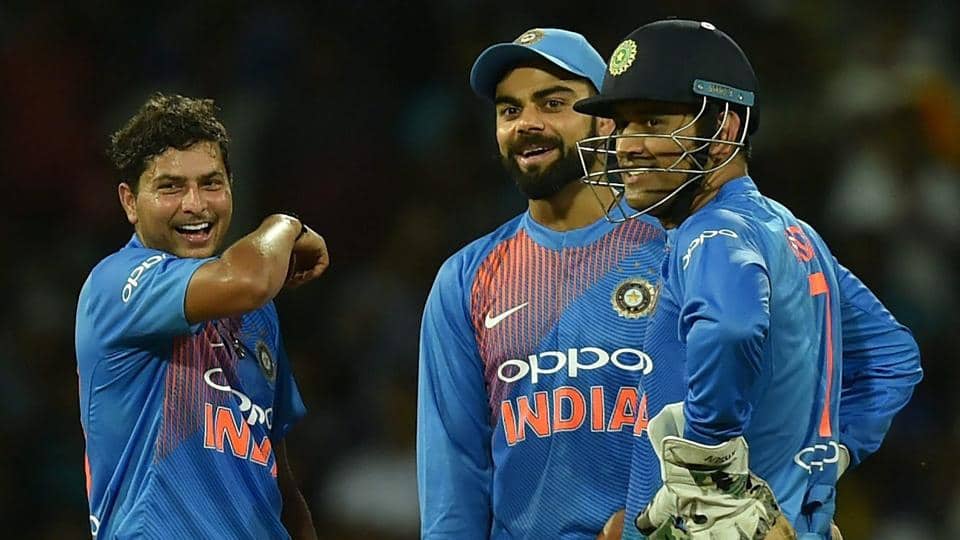 After the India vs South Africa ODI series, Virat Kohli & Co. will dethrone South Africa as the No.1 team in ICC ODI rankings and this will definitely give a boost to the whole squad which will be traveling to England and Australia, later this year.