Whenever the Royal Challengers Bangalore take to the field, there's an excitement about them. The atmospherics are charged by an electric anticipation of finding something special in the imminence. Perhaps they bring this uncanniness of pulling off a maverick streak that teams like Delhi Daredevils lack. They are rabid in their passion for the sport and vulnerable in succumbing to strange defeats. Either-ways, they are an outfit that is unmistakably thrilling for fans and critics alike.
You could say it's the unbent excitement that stems from having the likes of Brendon McCullum and AB De Villiers in the mix. Or perhaps, more convincingly so, the sheer weight of having Indian captain Virat Kohli in the ranks.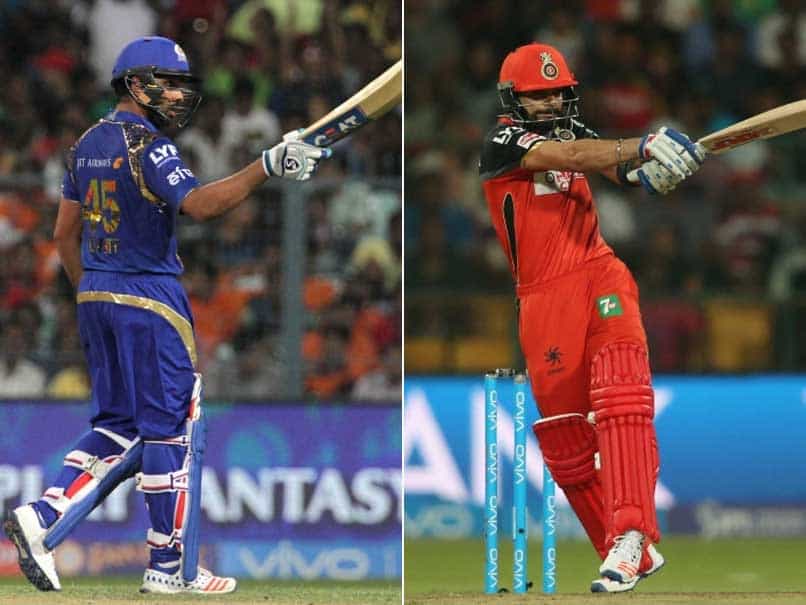 So when RCB take to the Wankhede against Mumbai Indians in a clash that holds the promise of being epic, what's to unfold will depend a lot on how Virat conducts himself. And the good news for his side; tantamount obviously to a looming threat for his opponents; is that in only his last outing, did Virat Kohli attain a special feat- that of collecting his fastest IPL fifty ever.
In coming hard at the Rajasthan Royals- Virat Kohli- in his 30-ball 57 ensured that it were he who'd have a ball of a time and not listless visitors to the Chinnaswamy. The absorbing compilation of gritty boundaries and deft touches defined by a smooth flow of runs on either sides of the wicket blended Kohli's green seamlessly in the lush outfield. It were a sight to behold. It were as if he belonged to the ground and the ground sported him as an object of envy.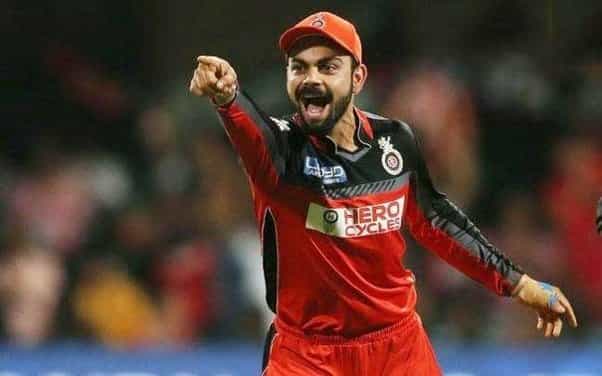 But that was in the past. IPL absolves team's of their undoings and achievements quicker than they would like. For it is a tournament heavily embedded in the now. In the present. Today brings a whole new challenge- and if it could be said- one marked by the tough ask of outdoing Mumbai Indians in front of their home fans at the Wankhede. Even as the Royal Challengers aren't really splintered the way the Mumbai Indians are- having lost three in three- Kohli and his team would be well-advised to be mindful of not taking the hosts lightly.
There's no rocket science theory that suggests why. On more occasions than one have the Mumbai Indians begun rather sedately in the IPL, clinging on to surprise wins at the outburst of a sudden Rohit Sharma or Kieron Pollard special in the latter stages of the competition. Virat Kohli- the batsman as well as the captain- will be tested in a complete spectrum, competing against arguably the most charismatic side in a tournament that favours unpredictability, alongside Chennai Super Kings. Moreover, much to his discomfort he'll have to find a way to deal with Mumbai's explosive new addition- Evin Lewis who got going in the last game.
And above anything else, the one thing that would be playing on Kohli's mind is lacking that one big, special knock- perhaps an AB De Villiers kinds- that could lead to a match-winning outcome. He would want nothing else above this, in particular. That said, the Wankhede encounter also offers the belligerent batsman the change to better his personal best against Mumbai, thus far his unbeaten knock of 82 back in 2015 being his best. In the end, Kohli would know that in order to proceed to the next leg of the tournament, his team could really use a win at this stage, having already lost 2 games in 3. So the question quizzing curious minds and RCB's devoted army would be whether Kohli can pull up an incredible effort in Mumbai's own den?