Now that the much-hyped Pink Ball Test between India and Bangladesh has ended, the Test season in India too has come to a conclusion. India will now be hosting West Indies for a limited overs series in December and their next Test assignment is on their tour to New Zealand in March 2020. Test cricket in India will only return in Feb-March 2021 when England tours the country for a 5-match series.
In 2019, India's brand of Test cricket has been exceptional. They decimated oppositions with their aggression and did not give them an inch. Virat Kohli's men have seriously emerged as one of the best Test sides of the current era. In 2019, they played 8 Tests, won 7 and drew one. India are now firmly placed at the top of the ICC World Test Championship Table with 360 points in 7 games. It will be interesting to see if India can maintain that lead next year when they play all their Tests overseas.
Test cricket in India needs to be fostered
Test cricket in India got a lot of hype during the Pink Ball Test between India and Bangladesh at the Eden Gardens in Kolkata. However, the buzz fizzled out as Bangladesh was blown away with 2 and a half days. Regardless, it was great to see a packed Eden Gardens during the two days of the Test with fans cheering every ball.
But will this hype around Test cricket in India last for long?
With the T20 format growing exponentially among a large group of audiences members all over the country and with a league like the IPL having established its place in the hearts of Indian cricket lovers, it will be difficult for fans to let go of the cheap thrill that comes with it.
In fact, even the cricketers themselves would be more interested to be a part of the IPL as it offers great monetary benefits with such little efforts. It's all good to talk about the passion for playing Test cricket but will that be enough for our cricketers who only play this format?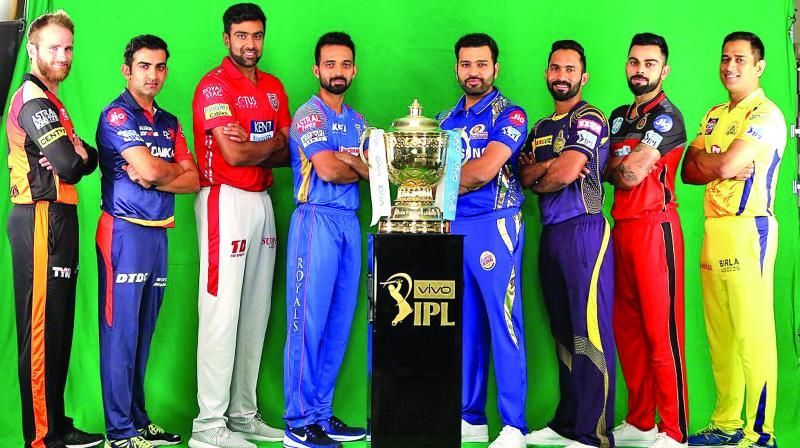 Test cricket in India needs to be fostered. Players need to be made aware of Test culture that has a long lasting effect. More importantly, they also need to be provided assurances and a belief that playing Test cricket for India will provide them a secured future. Players like Cheteshwar Pujara, Ajinkya Rahane and Wriddhiman Saha, among others, who only play Test cricket in India, should be made to feel that they can stay devoted to Test cricket for a long period of time without worrying about their future. Only then will the format thrive in the country.
Indian captain Virat Kohli echoed the same sentiments after the end of the Test series between India and Bangladesh.
"You see why Australia, England, New Zealand have been strong for years – because their contract structure starts from Tests and then everything else follows," Kohli was quoted as saying at a press conference. "So from my point of view, we have made those changes here so Test players feel that if they stay committed for a long time, then they'll have a secure future. You should have motivation and passion but also logic alongside it. If you just say play with passion and financially forget about it, then as a professional cricketer you can't just leave this and find a job somewhere else – you won't get one, you only know how to do this. So I think that's something we figured out and now we can see the results."
These are some very valid points raised by the Indian captain and needs to be noted by the BCCI if they wish to ensure the longevity of Test cricket in India.
Test cricket in India and Pink Ball Tests – what's the future?
Before gearing up for the upcoming limited overs season, Indian captain Virat Kohli also made some suggestions regarding how Test cricket can be made more entertaining for the fans while sharing his views on Pink Ball Tests as well.
"I think it is very, very crucial to market Test cricket like we do for T20 and one-day cricket," Kohli said. "Because it is not only the job of the players playing, it spreads out to the management, to the cricket board and to the home broadcaster as well – of how you portray a particular product to the people. If you create excitement only around T20 and not so much around Test cricket, then in the psyche of the fan there's already a certain template that's established. So I think if there's enough buzz created around Test cricket, then there will be a lot more keenness to come to the stadiums."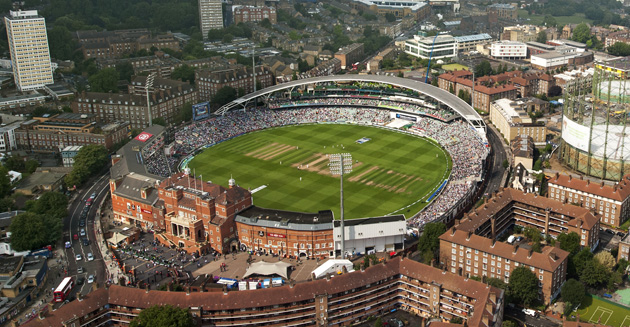 Kohli is spot on in his assessment. Test cricket in India needs to be promoted properly. The first step towards that has to be a proper Test calendar. For years now, India simply plays Test matches whenever the board feels like scheduling one. Places like England, Australia, New Zealand and South Africa have a proper Test calendar and fans know when they can expect to indulge in the longest format. They have a mindset that a particular season is only about relishing Test cricket. That culture needs to be inculcated in India as well. Perhaps the pre-winter season can be a good time to look at to invest in for scheduling an annual Test series regularly.
What about Pink Ball Tests? Should they be a regular event?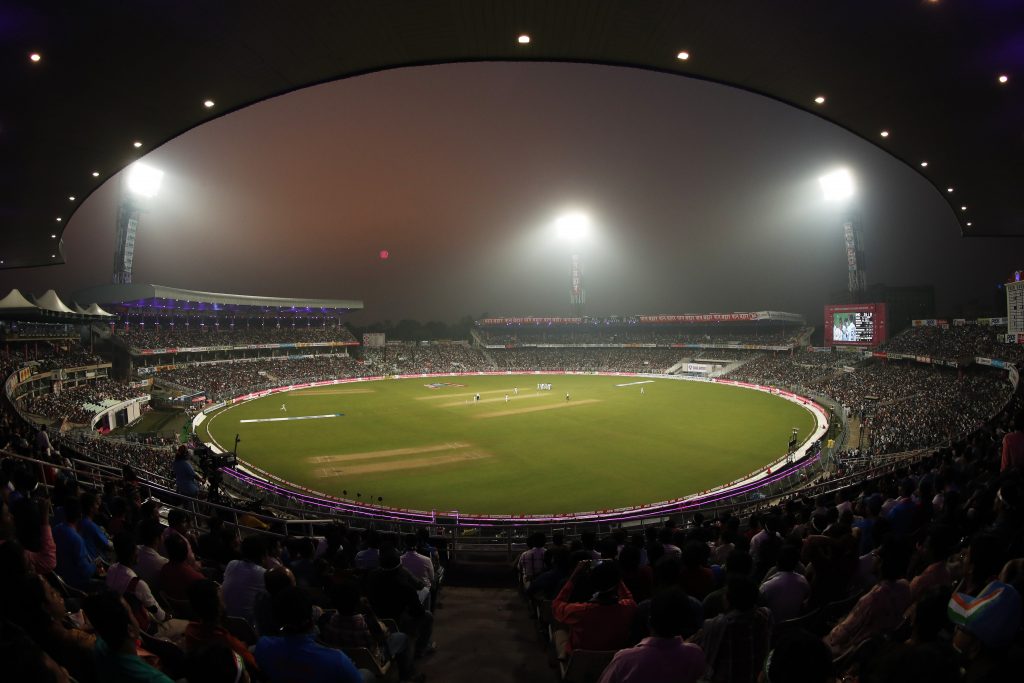 And while we are talking about the future of Test cricket in India it would also be prudent to discuss what can be the likely future of Day-Night Tests. India played one recently and there was tremendous hype around the match for days.
The curious thing about the Pink Ball Test between India and Bangladesh, though, was that hardly anyone spoke about the quality of cricket, which was abysmal from the opposition. An overwhelming majority was simply smitten by the hype and the razzle-dazzle display of color of this "event".
To be honest, the "crowd numbers" at the Eden was all good to talk about but these are mostly people wanting to be a part of a hyped event rather than their love for a Test match. Will this Pink Ball Test help Test cricket in India? Not really, no. It is a glorified event that we will talk about for a few days. It was more about the hype surrounding the event rather than genuine interest in the game. The people who are not interested in Test cricket in the country won't have their minds changed. And that is that.
Captain Virat Kohli too doesn't want Day-Night Tests to become a regular feature. He believes that taking something like the morning session away from Test cricket would be disappointing as it offers plenty of challenges and excitement.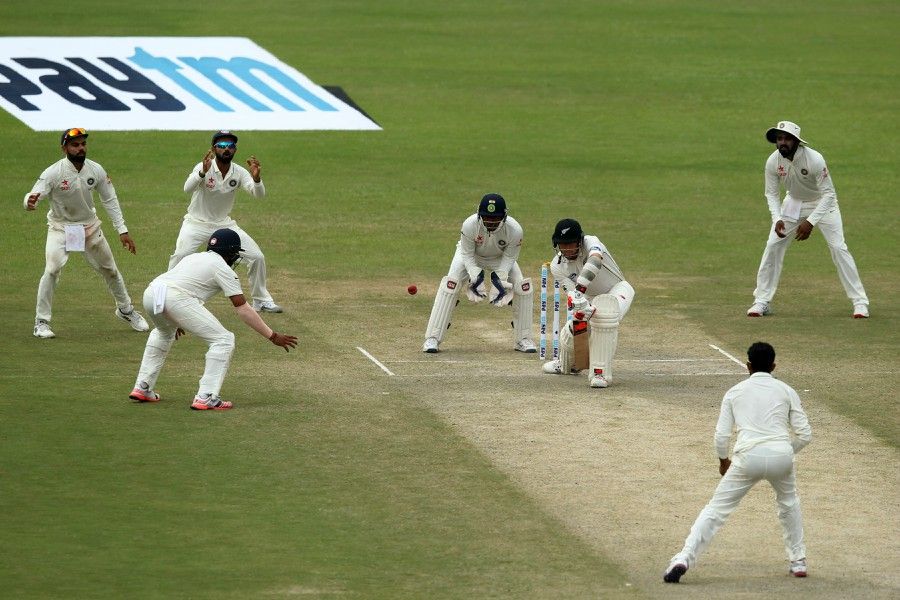 "The entertainment of Test cricket lies in a batsman trying to survive a session or a bowler trying to set up a batsman," Kohli was quoted as saying. "If people don't respond to that, it's too bad. If someone gets excitement from watching that battle, those are the ones who should come and watch Test cricket as they understand what is going on."
Time will tell if the BCCI pays heed to Kohli's suggestions. However, they are undoubtedly important and may be detrimental for the future of Test cricket in India. Here is hoping that with Team India's remarkable rise in Test cricket, the format is truly rejuvenated in the country and is given a proper shape to be nourished for long. It should be done in a way that India emerges as one of the powerhouse Test cricket centers of the world in the next decade.