If you are done with crying a bucket-full of tears now that Virat Kohli is no longer our captain in T20s and have discarded the idea of buying a new tissue box to wipe off whatever's left of your eyes, ever so capable of raining Amazonian, Mississipi-esque tears, consider the following:
Though, be warned that what follows is a fact, not figure of speech-
This year, and probably not many noticed, Virat Kohli's average in T20 Internationals is 115. As a matter of fact, it's north of 115. 115.5, to be precise.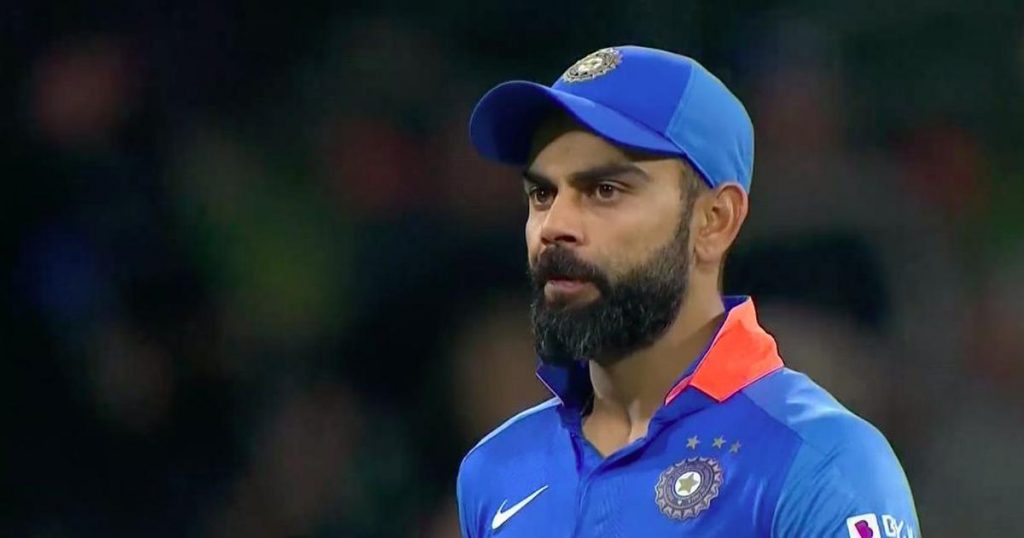 There are batsmen who fail to achieve such a number in strike-rates, let that not be forgotten.
And yet, that's when Kohli's gathered that mind-boggling batting average after just 5 batting outings in 2021.
The year, even as three months remain, is far from over. The world cup is just a few tears of ecstasy and agony away for the fan.
But does this feat, that beckons to be called delightful, do little to excite you when you've been rendered heartbroken that Kohli won't be leading the team in T20Is anymore?
Here's a feel-good factor especially for the Indian cricket fan:
Chris Gayle's strike-rate this year, and mind you, he's the show-stopper of the format, is 117.
But that's when the Universe Boss took 16 games to reach there.
Can you see for yourself, how far ahead of the curve (not that Gayle doesn't like any) Virat Kohli is?
Want more?
Okay, here's what you need.
Whether you speak of Janneman Malan, Andre Russell, David Miller, Shimron Hetmyer, or Paul Striling, five prominent T20 hitters in the game as also men who've conjured quite a reputation in the white-ball format of the sport, none even manage to come close to where Virat Kohli is.
So why can't we focus instead on where we must where it comes to India's most famous current batsman as also the second-most successful cricketer in the country according to Sachin Tendulkar fans?
What is being achieved by feeling sad for something that neither the fans had a part in playing nor even the strongest political heavyweights (and obesity is not good for anyone) could've stopped from happening in the first place?
For starters, Virat Kohli, the captain is very different from Virat Kohli the batsman where it comes to T20I cricket.
Both have succeeded and yet, both still have a long way to go, albeit the captain has, you'd feel done his bit and cannot be- and shouldn't be- expanded any further than he can.
Here's just a small example that 'could' offer some logic.
Virat Kohli, the captain led India to T20 series wins on several occasions over the men from the Caribbean, provided you were to consider beating West Indians, world champions in the format, as something.
This happened twice, and actually in the same year, in 2019, where India whitewashed the men who couldn't produce any Calypso, humiliating them first in the West Indies (well, what would you call a 3-0 series defeat dear Carribean mighty maulers) and later, drilling them in front of home crowds.
But with successes, there were also failures, which is also something that happens commonly unless you somehow turn yourself into a Marvel hero or better yet, the nut-buster of men as seen in southern Indian films where a hero is not necessarily the one who wears capes but can actually crush bullets fired from point blank range with barehands.
Failures like losing to Australia 2-0 in 2019 (one game each at Vizag and Bengaluru) haunted Kohli and his fans. But even then, the batsman didn't disappoint.
What's fairly plausible to understand is that now that Kohli has taken the Virat decision of hanging the captaincy boots, the criticism will lead one to doubt what one already has- did he have it in him to lead- what should also be made space for are successes against powerful opponents.
Think England, for example!
Earlier this year, before India won the Tests in their backyard but not before bidding a strange farewell (at the same time) to Her Majesty's Kingdom, something that wouldn't have pleased MI 6 operatives if it were for the Soviets touching base in London, only to run away without one final duel, India hammered England.
And forget the Test rout of the ever dependable and ever graceful Joe Root's team, the defeats suffered in the shortest format came under Virat Kohli's captaincy.
Will the Kohli-bashers, some of whom, unmistakably could be those who don't like Delhi lads and others, who are massive fans of the Hitman- frankly speaking- digest that and that too, minus a Uni-enzyme?
And all of this is just the tip of the Iceberg, which is not why you are being led to perhaps the worst lol of the day:
"Take a chill pill where it comes to Kohli's captaincy." Give the guy a break and yourself a Tic-Tac for it's less on calorie count than Kit-Kat.
On to more serious things again.
The narratives regarding who should now lead us are plenty and have already emerged as one notes.
Rohit Sharma should lead. First choice. Why? Really? Oh, yeah!
Here's a fact: in his first ever series- and this is once again, to talk of world champions, West Indies- his team whitewashed the 2018 side that came to India under Carlos Brathwaite's captaincy.
So who's name will you eventually remember in the format? Well, there's time Carlos; as us Indian cricket devotees shall come to you later.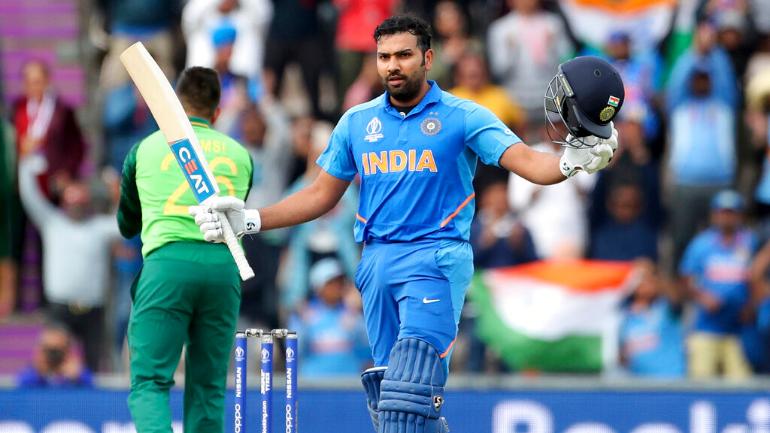 But yeah, refresh your memories. It was Rohit "the Indian in Mumbai," and you have to believe Cyrus Broacha or Dennis Freedman didn't give this line to me, who led India to a series win, not Kohli.
So what do we have for the fanboys now?
Rohit- 1, Kohli- 0!
Ouch!
Rohit is also a great choice to lead us to the World cup for the winning experience in the IPL, which is perhaps, still, not as popular in Pakistan or let's say, isn't as liked as
But to be more serious and boring, let's just contend with the fact that Virat Kohli has failed in the T20 format (minus the "i", the i here not referring to the phone or the ego, but the domestic game) of India's most popular habit besides gossiping about whose daughter ran away with whom, foul-mouthing homosexuals, and interfering in the private lives of others, not that we as a nation have yet watched the great German film "The Lives of Others," which anyways wasn't about saluting a peeping tom.
Another excellent choice is Ravi Ashwin, not related to Ravi of Deewar, but definitely the man who's no less than being this Wall of spin bowling where India are concerned. Frankly, Ashwin, who has to his name, the 'bowl of the T20 century,' (delivered minus surgical strikes to Hashim Amla in 2014 world cup), is a cerebral force in the game.
For now, after seeing Kohli lead the team to both achievements and disappointments, and giving some really good performances with the bat, forget not that to this day, he's scored 1808 of his 3,159 T20I runs away from his homeland, he's tried a great deal, if not been the best.
In what has been a heartening journey of no fewer than four years, one during which we saw a pandemic, got confused with what COVID vaccine to get jabbed with, starting digging our noses again since using the elbow for that would've been difficult, and even dealt with Shashi Tharoor singing a Kishore Kumar song, we ought to admire Virat Kohli more than to resort to the divisiveness that often stings Indian cricket.
This, remember is a country, where barring Sunny Leone or Katrina Kaif, all Indians are over Bhai's- yes, you too Salman- and sisters!
Kind request- you still can show love to Virat and Rohit and whoever you like, and your Aadhar Card number won't be needed for that.
Disclaimer: the views presented, rather absurdly, are those of the author and not of RapidLeaks and he says peace to the last surviving cricket-loving mammal of South Bombay and Sainik Farms.