Hardik Pandya has been the man of the hour since India's Sri Lanka tour as the player has emerged as a dependable all-rounder which Indian cricket was on a lookout for since the last couple of years.
As for the India vs Australia 2017 series, in the three matches that the two teams have played on the Indian soil, Hardik Pandya has played two match-winning knocks as well as have contributed the ball. In the last six months, we have seen Pandya bowling all his 10 overs, giving the Indian squad an edge over and above the magnum opus of wrist spinners and the spearheads.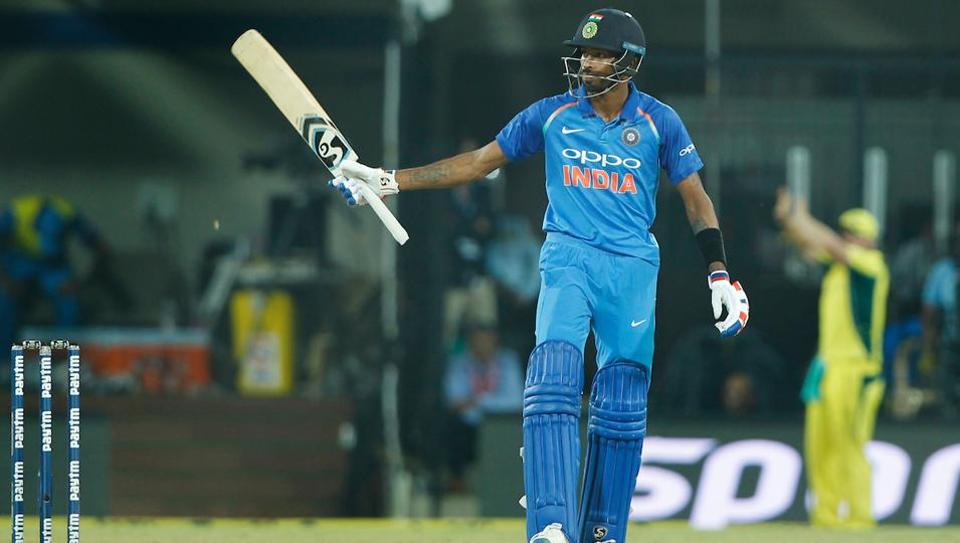 Hardik Pandya has scored 181 runs (83, 20 and 78) in the three appearances of the India vs Australia 2017 series while also claiming 5 wickets during the bowling attack. The tally itself speaks a lot about team India's recent find and as expected, he has been on the receiving end of praises from around the world.
Watch: Hardik Pandya Receiving A Standing Ovation After His 4th ODI Fifty
Meanwhile, he has also shown his importance for building up the perfect 2019 World Cup squad and the locker room didn't waste the opportunity to show Hardik Pandya the worth of his contribution towards the team after clinching the India vs Australia 2017 series by 3-0 with two more games still left to be played.
Meanwhile, during the celebrations, Virat Kohli went live from the locker room and interviewed Hardik Pandya after his match-winning knock and from what we can see, the all-rounder is receiving the much-deserving appreciation.
Calling him a "superstar" in the selfie video, Virat Kohli also defused all debates around Hardik Pandya going in to bat at number four and said that the player has delivered on what was asked for. Interestingly, during the post-match presentation, the Indian skipper highlighted the fact that it was Ravi Shastri's decision to send Pandya at No.4 in order to attack the spinner, Ashton Agar.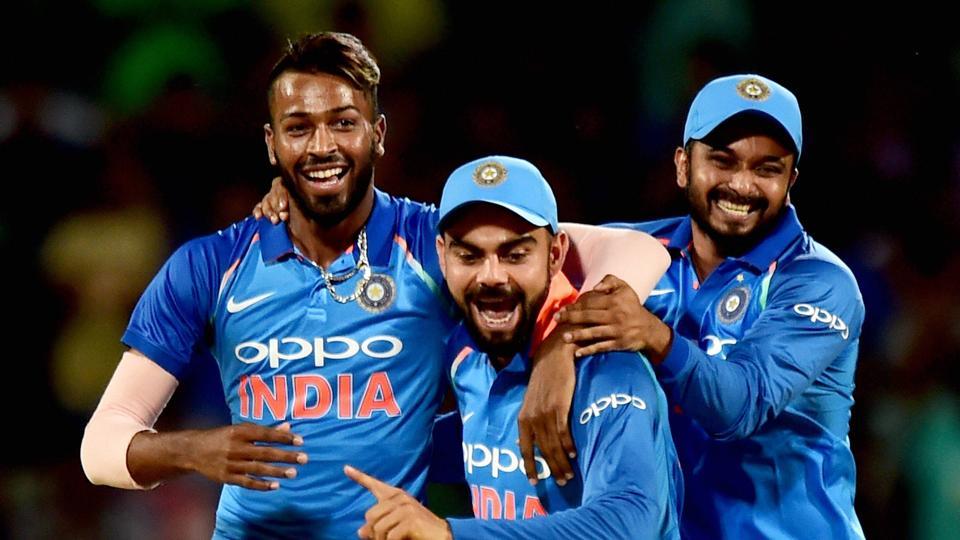 Kohli also added, "I'm really, really satisfied with the victory. He (Hardik Pandya) is a star and has the ability to turn matches with the ball, bat as well as on the field. We need a guy like him as we've been missing an explosive all-rounder. Pandya is a great asset for Indian cricket".
The last two ODIs of the India vs Australia 2017 will be played on 28th September in Bengaluru and on 1st October in Nagpur.
Axar Patel has been called up for the last two encounters after being ruled out due to an ankle injury and his replacement, Ravindra Jadeja will no longer be seen on the bench.