Rohit Sharma and Shikhar Dhawan, both the openers had gone cheap, Virat Kohli was batting at No.3 with Shreyas Iyer at the crease. It was an 8-over match and India needed someone to hit the ball from the word go but as the skipper and newbie joined their teammates at the pavilion, it became the perfect setting for MS Dhoni to shine in between all those cheers.
However, it was not until Manish Pandey gave away his wicket in the final over when we finally saw MS Dhoni walking at the crease to join Hardik Pandya. What will they do? Whether MSD will go at the ball on the fort deliver or would he even play a single ball to answer the criticism he witnessed after the last match?
Also Read: India vs New Zealand 2017, 3rd T20I: The Gully-Cricket Treat To Savour On A Pedestal
In between all those questions, the remaining our balls were over and MS Dhoni never managed, or we can say needed to stay at the striker's end for the better good as India registered a winning total of 67 runs.
But what about the former skipper who is trying hard to prove his worth once again in the shortest format of the game?
For the unknown, MS Dhoni was highly criticised after the second T20I against New Zealand for his slow rate of scoring by VVS Laxman and Ajit Agarkar, two of the well-celebrated veterans of the game and while the former Indian batsman said that MS Dhoni should leave the T20 format and give youngsters a chance, Ajit Agarkar questioned his place in the squad itself.
The likes of Sunil Gavaskar and Virender Sehwag were quick to defend the two-time World Cup winning captain and questions, why MS Dhoni is always the one to receive this flak when cricket is a team's game?
Now, after winning the T20I series by 2-1, Virat Kohli has also given his support to MS Dhoni while stating that his predecessor is an integral part of the team and knows his role pretty well.
Here is what Virat Kohli said in the post-match press conference.
"I don't understand why MS Dhoni has been pointed out. If I fail three times as a batsman, no one is going to point at me because I am not over 35. MS (Dhoni) is fit, he is passing all the tests and is also contributing to the team. With the bat, he did well against Sri Lanka and Australia."
"In this series, however, he didn't get much time to bat. People have to understand that at the position he comes in, even Hardik Pandya couldn't score in that game. People are conveniently targeting just one man which is not fair."
"By the time MS Dhoni comes in, the run rate already travels to 8.5-9.5. Batsmen who are set find it easier to strike as compared to guys who enter the field lower down the order. You have to assess everything and we don't get emotional or excited about opinions of people with a different point of view."
In the ODI leg of India vs New Zealand series, MS Dhoni scored 25, 18* and 25 while in the T20Is his cores were 7*, 49 and 0*.
Virat Kohli added, "He (MSD) is doing absolutely fine and understands his role but it still doesn't come off every time. After he hit a six in Delhi, it got showed multiple times in the post-match show and when he didn't score in one game, we all are after his life."
"Fans and critics need to be a bit more patient. MS Dhoni is a guy who understands his position in the squad and is exceptionally smart. I don't think anyone else should have the right to decide his future."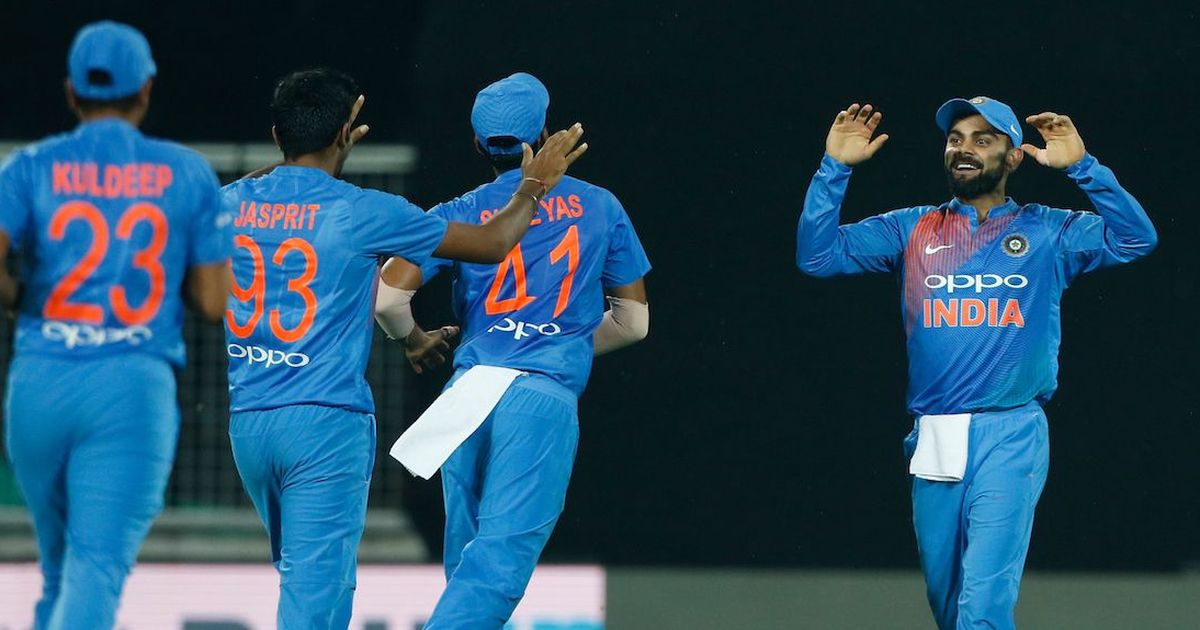 Moreover, we all know how the tables were turned in the 7th over of the second innings when Jasprit Bumrah took Henry Nicholls' wicket while conceding just 10 runs off the over. Virat Kohli also revealed that it was MS Dhoni and Rohit Sharma's advice to send Bumrah for the second last over, and it all turned out well, to say the least.