The loss that the Indian Team suffered at the World Test Championship final 2021 wasn't just an ordinary loss; it was gruesome and painful for the Indian team that had been playing some exceptional cricket all along, having beaten the likes of the West Indies, England and a few others on their checkered journey. While to lose is something that can be dealt with, but what hurts most is the manner of the loss, truth be told.
And that the Indian team went on to lose to New Zealand, now the deserving Test champions of the cricket world, by 8 wickets suggests how harrowing has this loss been. It tells us of the pain suffered by the innumerable fans, who perhaps stay awake until the very last delivery has been bowled in any contest featuring India.
But a lack of runs and the inability to take early wickets to dent New Zealand's hopes weren't the only hurting factors that concerned the average Indian fan. Especially where Mr. Dilip Vengsarkar is concerned, among the chief selectors for the Indian Team then it's the decision of the team in the immediate after affect of the final loss that hurts most.
So what exactly did the Indian team do in the aftermath of losing to New Zealand that has drawn ire from none other than Sir Vengsarkar himself?
Some of us, truth be told, might be stunned by it, frankly speaking. Apparently, the Indian team has decided to take a twenty day break after suffering the unwanted loss to Kane Williamson's men.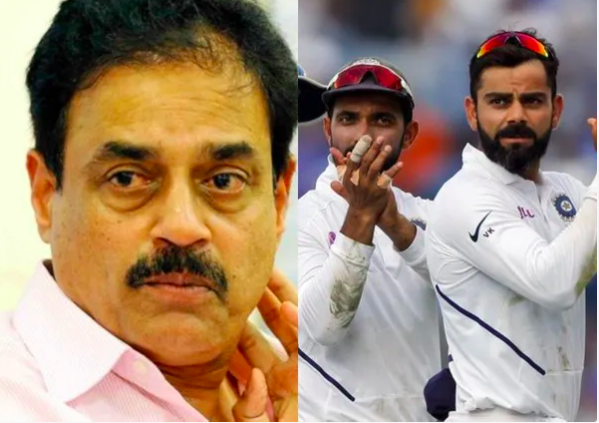 As a matter of fact, he's not only upset; but Vengsarkar is 'amazed' by the decision of the team to opt for a 20-day break. For he truly thinks that a break of up to a week would've sufficed.
So then what really happened there and are there any further details about the development?
Here is what Times Now news network had to offer:
Vengsakar said that he was amazed by this itinerary getting approved. "I don't know how we approach this kind of an itinerary. Where you go for a holiday in between and then come back to play Test matches. One week break was enough post the WTC final. The thing is you need to play continuously. I am amazed this itinerary was approved," he told PTI.
Vengsarkar also said that India's poor preparation cost them in the final against New Zealand. India dominated the proceedings in the league stage and emerged as table toppers with 12 wins in their account. However, they suffered an eight-wicket defeat in the summit clash.
Also Read: Dale Steyn On Cheteshwar Pujara: He's Lost Part Of His Game! Is That Really True?
"I enjoyed watching Test cricket over this cycle. India did extremely well over this cycle but the what cost them in the final was their poor preparation. They went into such a game without any practise games. New Zealand on the other hand were match fit having already played two games (against England)," shared Mr. Vengsarkar.
That told, in the imminent future, India are going to play England for a proper Test series. This, in some ways, is rather strange, given the way the revered ICC plans out its calendar every year. For it was barely a month and a half ago where England arrived in India to play a proper Test match series, followed by the limited-over series'. The outcome, however, was a one-way street with India hammering England. But haven't they already played enough where the bi-lateral series' are concerned?