Who would've thought that Umar Akmal would, all of a sudden, become a whistleblower in Global T20 Canada, all of a sudden?
Match-fixing. That's the one thing that cricket doesn't need today. It's the one thing that the sport can do without and must do without. But guess what?
Every now and again, there seem to arise those ominous moments that threaten to tear the fabric of the sport that we love, a sport that governs our lives, rules our hearts, and brings people together.
We've seen how in the past match-fixing has tainted the fabric of the sport. The exploits of the late Hansie Cronje and beleaguered cricketers of the past such as Mohd. Azharuddin, Salim Malik, Chris Cairns and later, those of Mohd. Amir brought the gentleman's sport down to its knees.
Even today, despite the venerable ICC taking all possible measures to reprimand those who would leave no stone unturned in tampering with the spirit of the game, it can't be said for certain that cricket is off-limits from the degenerate elements.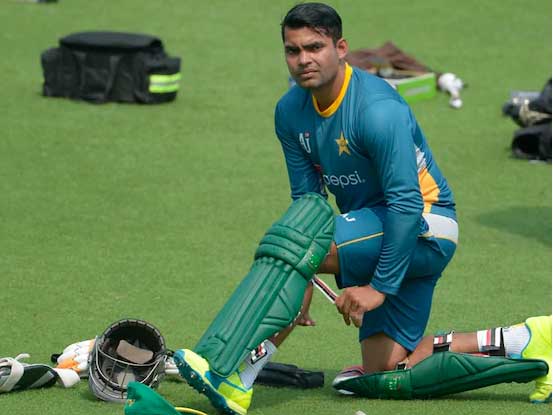 Wondering how is that? Here's the latest shocker that comes from Global T20 Canada that proves the case in point.
Apparently, Pakistan cricketer Umar Akmal just shared that someone approached him for match-fixing in Global T20 Canada. Currently, the hotshot cricket league is being contested in the Americas where a string of renowned, world-class cricketers are contesting in the shortest template of the sport with full vigor.
Some of the giant names from international cricket contesting in Global T20 Canada include Chris Gayle, Andre Russell, Shoaib Malik, Faf du Plessis, Shahid Afridi, Rashid Khan, and many others.
But the revelation told by the right-handed middle-order batsman from Pakistan has shaken the cradle of the sport. That said, what was most shocking about Umar Akmal's confession is that none other than an ex-cricketer had approached him to fix matches in the ongoing T20-fest.
But acting conscientiously and on time, Akmal brought the incident to the notice of his country's cricketing board, i.e., the PCB as well as to the Global T20 League Administration.
He would go on to state that former cricketer from Pakistan, Mansoor Akhtar had approached him to participate in the slew of illegal match-fixing activity.
In a report published in the media, further elaboration of the incident was shared:
"However, the PCB said they had nothing to do with the league, according to the report.
Mansoor Akhtar, who resides in the United States, is serving as an official of the Winnipeg Hawks.
He represented Pakistan from 1980 to 1990 in 19 Tests and 41 One-day Internationals and has not been seen since the fixing approach became public."